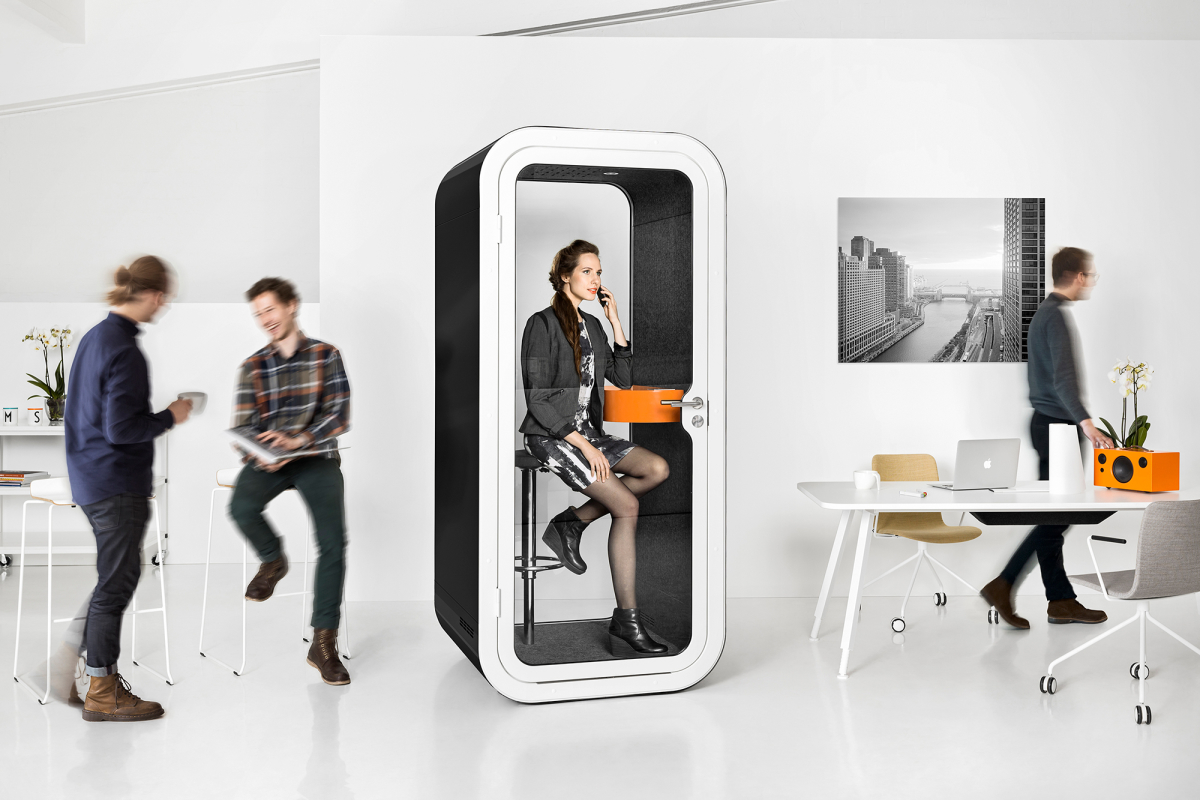 In a world full of stimuli more often than not we need… peace and quiet. Acoustics in the office is something which attracts the attention not only of architects but also of investors and office managers.
Why? George Michelsen Foy observed in Psychology Today that what is paradoxical about western societies, is that even though noise irritates us, we consider it to be a healthy manifestation of human economical, social or even cultural activity. We tolerate it because we believe that noise proves the productivity of machines and people, convincing us that everything is as it should be.
However, sensory overload blocks the ability to work efficiently. It hinders our concentration which is not easy to achieve anyway. Too many sounds increase the stress level, decreases the level of well-being and can even lead to health problems.
Soundproofing the space in which we're active on a daily basis is especially important open-space offices. Over 50% of employees indicates that a lack of acoustic and visual privacy is the most frustrating aspect of working in the office.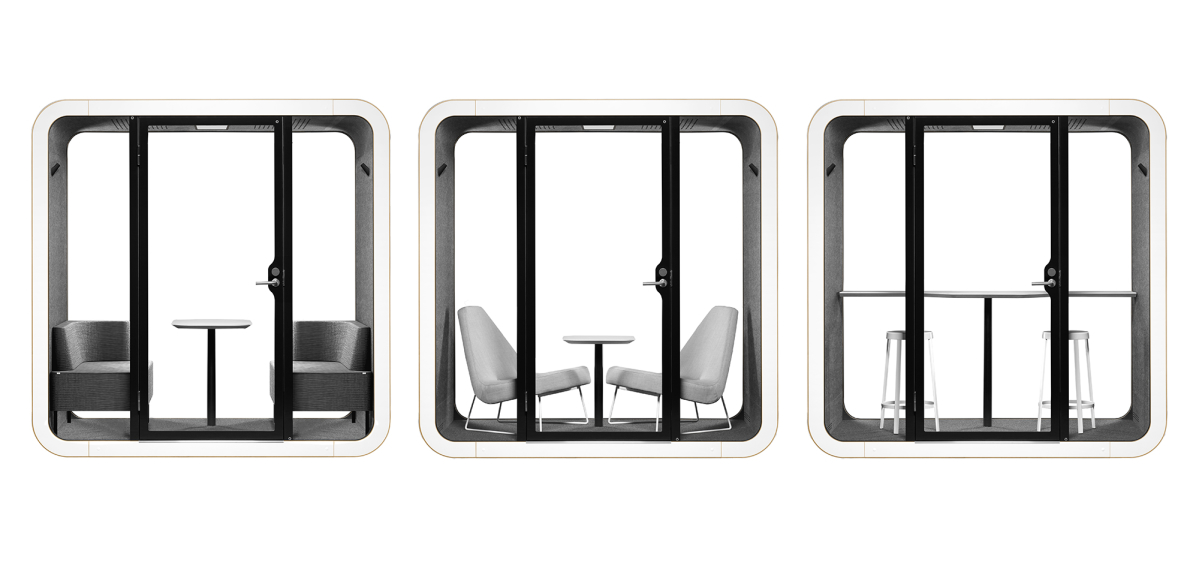 W odpowiedzi na sytuację projektanci i producenci wymyślają rozwiązania, które mają przywrócić nam komfort pracy i życia. Jednym z najskuteczniejszych są budki akustyczne – pod warunkiem, że spełniają odpowiednie parametry i są skonstruowane z solidnych materiałów. 
W tej kategorii mebli biurowych (określanych też jako "budki telefoniczne" albo "pody akustyczne") wyróżniają się konstrukcje fińskiej marki Framery. Zapewniają komfort i dyskrecję rozmowy telefonicznej lub spotkania biznesowego, bez irytowania współpracowników, nawet jeśli stoją bezpośrednio przy stanowiskach pracy. Dają także chwilę wytchnienia od biurowego szumu i hałasu, wspierając tym samym koncentrację i produktywność. Dopełnieniem całości są: przemyślane detale (na przykład: idealnie dopasowanie szklanych drzwi do obudowy, dzięki czemu dźwięki nie "przeciekają" czy zaokrąglony blat, który nie obija użytkownika), wydajny i cichy system klimatyzacji i dyskretne oświetlenie LED.
Budki Framery są dostępne w wielu wariantach kolorystycznych i 2 modelach. Klasyczna, jednoosobowa Framery O służy przede wszystkim do rozmów telefonicznych i video konferencji. Framery Q to wersja wielosobowa, z różnymi możliwościami aranżacji – pojawiła się w ofercie Framery 2 lata temu, pod wpływem klientów, którzy prosili o budkę do spotkań. Dopasowanie produktu do indywidualnych potrzeb ułatwia konfigurator online.
Finowie zapowiadają już kolejny produkt, który zaprezentują premierowo w czerwcu podczas targów NeoCon w Chicago. Zapraszamy do testowania budek Framery w showroomie Marro na Powiślu (Leszczyńska 4, na rogu z Dobrą). Dodatkowych informacji udzielają Katarzyna Wodzyńska i Beata Niezgodzińska – zachęcamy do kontaktu. Najświeższe informacje o nowościach publikujemy na naszym kanale na LinkedIn – dołącz do nas.