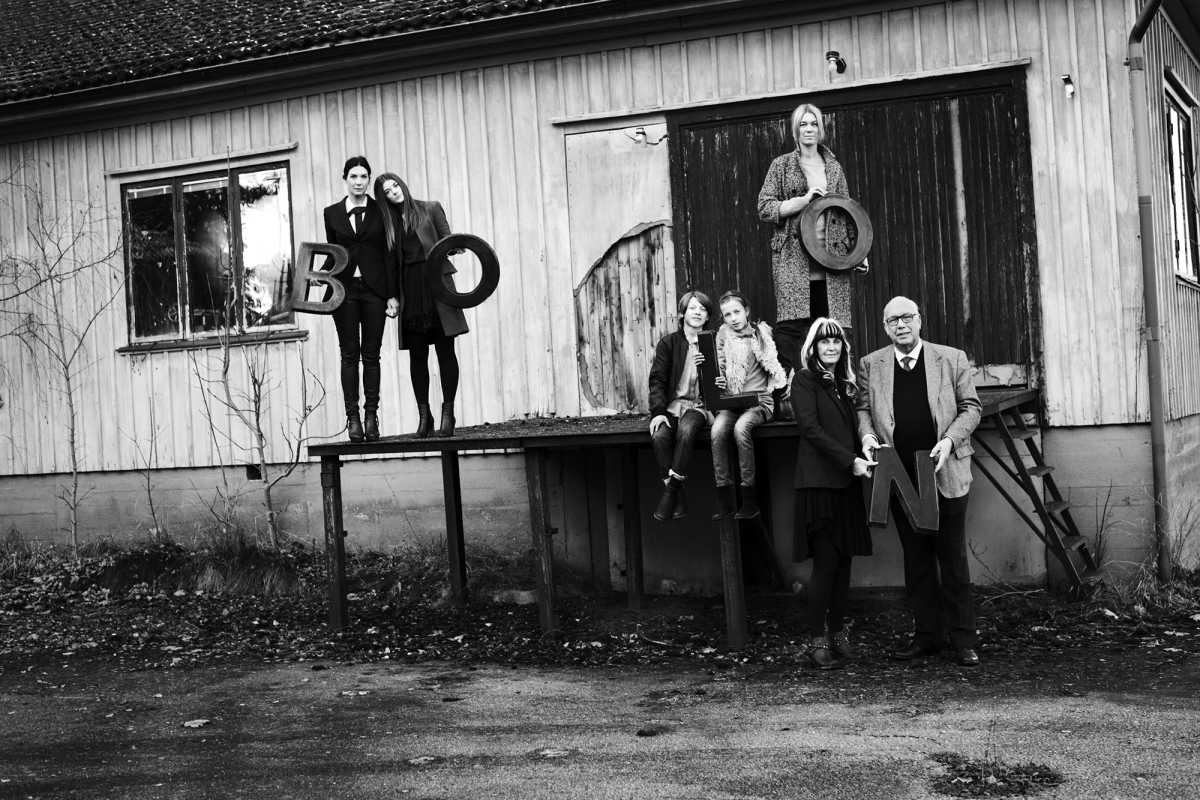 Bolon is a Swedish vanguard in the world of flooring. Flooring woven from vinyl threads is designed with office, hotel and commercial spaces in mind. The company embraces the idea that even in high-traffic spaces, instead of being a fa mere functional, obligatory (and boring) background for more refine objects, flooring deserves attention. And to be in the foreground.
Since 2003 the Swedish family business is headed by sisters Marie (CEO) and Annica (CCO). Bolon flooring is manufactured locally in Ulricehamn, Southern Sweden. One of the most important aspects of the company philosophy – apart from original design – is environemental sustainability. New collections are to a large degree manufactured from recycled materials; use of chemicals durin production is minimised; since 2014 all collections are free from phtalates. The company name comes from Swedish words "BOmull" (cotton) and nyLON.
The story of Bolon started in 1949 when the sisters' grandfather, Nils Erik Eklund, while smoking cigar, noticed scraps discarded by a nearby factory. Since it happned shortly after the war and it was frowned upon to waste anything, Nils Eklund decided to find a new purpose for what he found. First he created decorative kilim carpets and next… camping rag rugs, which became the company's main product for several decades.
Marie and Annika always gladly and proudly tell about their grandfather – thinking outside the box is a hereditary in this family. But when the time came for the third generation to take over in the company, the sister were hardly convinced that they want to be a part of the family business. Marie was a model during that time, while Annica was a professional horse rider. After a longer consideration they announced, that if they are to attend any industry fairs, they prefer design fairs to touristic ones.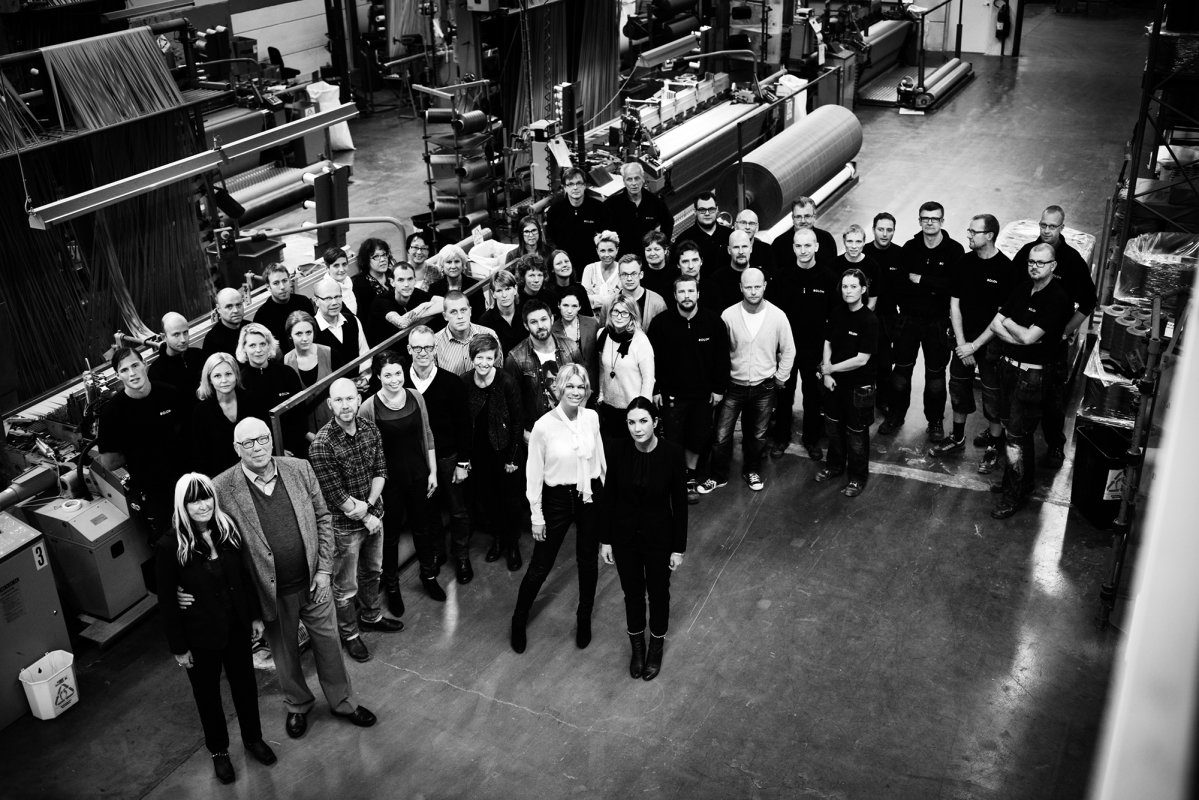 Zgodnie z deklaracją zaczęły przestawiać rodzinną markę na nowe tory i globalny rynek. Szczęśliwe przypadki i przemyślane wybory doprowadziły do współpracy m.in. z Armanim (to on dodał im na samym początku najwięcej odwagi i motywacji – więcej na ten temat w video), domem Missoni, Jean Nouvelem, Giulio Capellinim, Tomem Dixonem i wieloma innymi twórcami, których łączy niespokojny umysł.
Cała historia, jak większość mitów założycielskich, może wydawać się nieco romantyczna, ale wbrew pozorom Bolon twardo stąpa po ziemi, czy raczej – w tym konkretnym przypadku – po podłodze. Dzisiaj oprócz gotowych kolekcji oferuje także rozwiązania, które mają wspierać twórczą swobodę architektów, m.in. narzędzie Bolon By You.
Wykładziny Bolon są obecne w wielu wnętrzach prywatnych i publicznych w ponad 45 krajach na całym świecie: zaczynając od prestiżowych banków, biur i pracowni projektowych, przez wyciszone, sprzyjające skupieniu biblioteki, aż po tak wymagające przestrzenie jak lotniska czy luksusowe sklepy.
W Polsce są to między innymi: słynny Pixel, czyli siedziba Allegro w Poznaniu, siedziby banku ING w Warszawie i Katowicach, hotele Bristol, Westin, Bryza w Juracie, a także wybrane centra handlowe. Łącznie w Polsce położyliśmy już ponad 50 000 metrów kwadratowych wykładzin Bolon. Na wszystkie pytania związane z tym produktem chętnie odpowiedzą: Marek Górski i Maria Nowak.