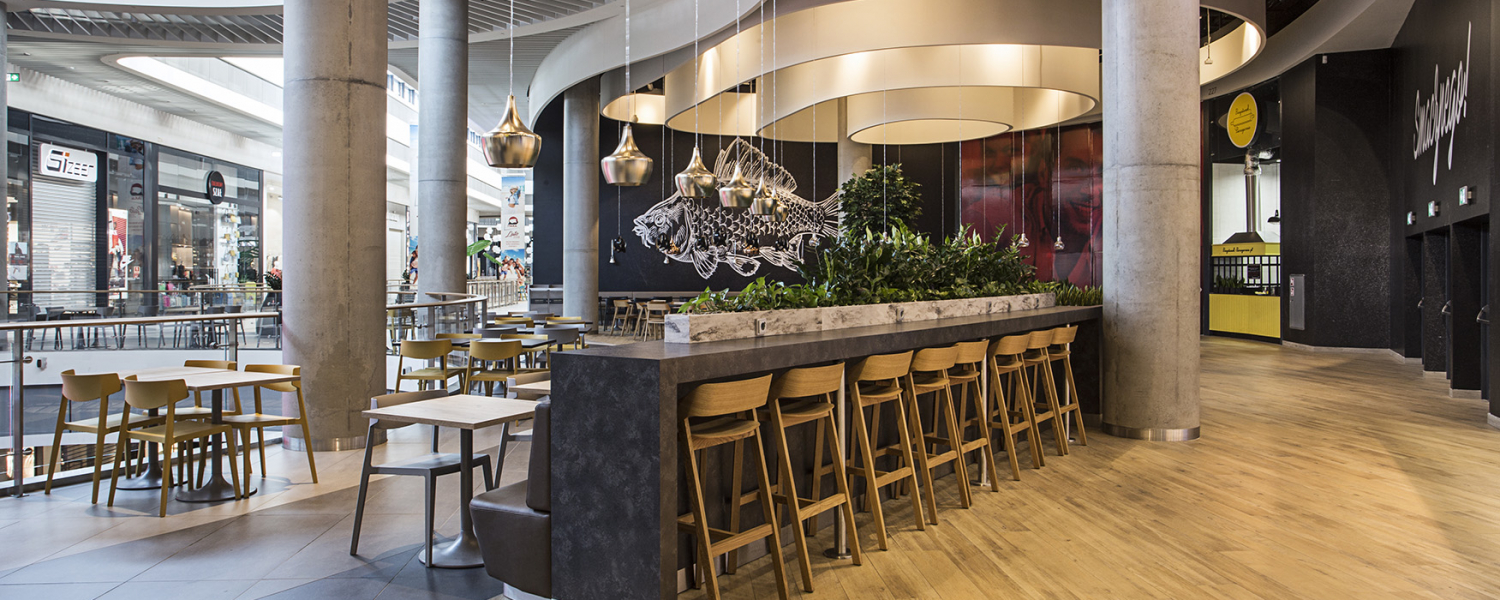 Serenada was opened in 2017 and very quickly earned recognition within the industry. Cracow shopping centre has also received the prestigious CEE Retail Real Estate Award 2018 (Retail Project category). The building, designed by AMC Chołdzyński, received the Property Design Award 2018 (Category Shopping Centre).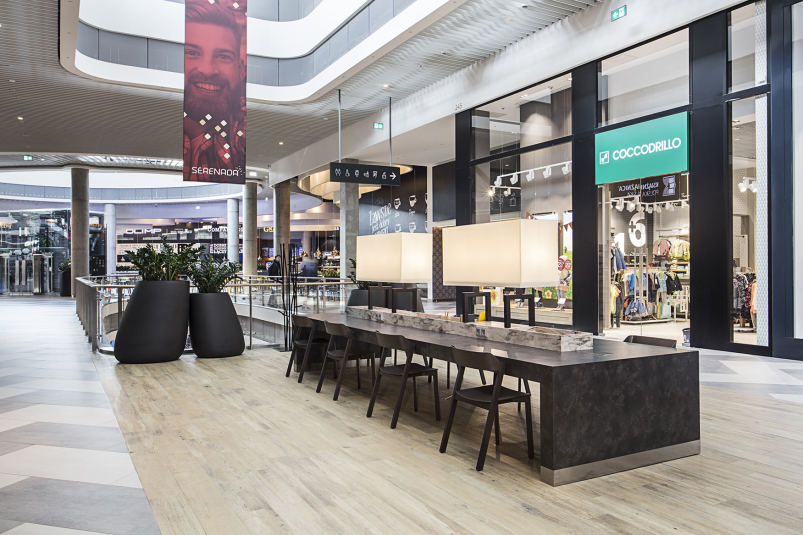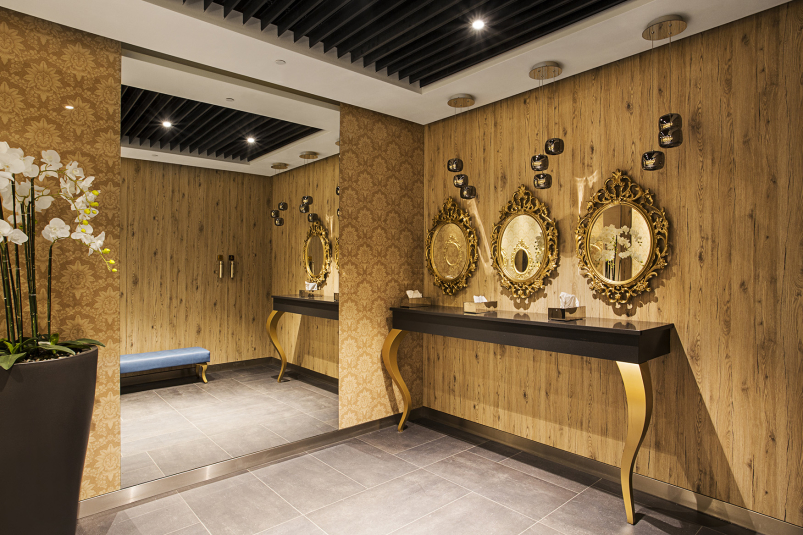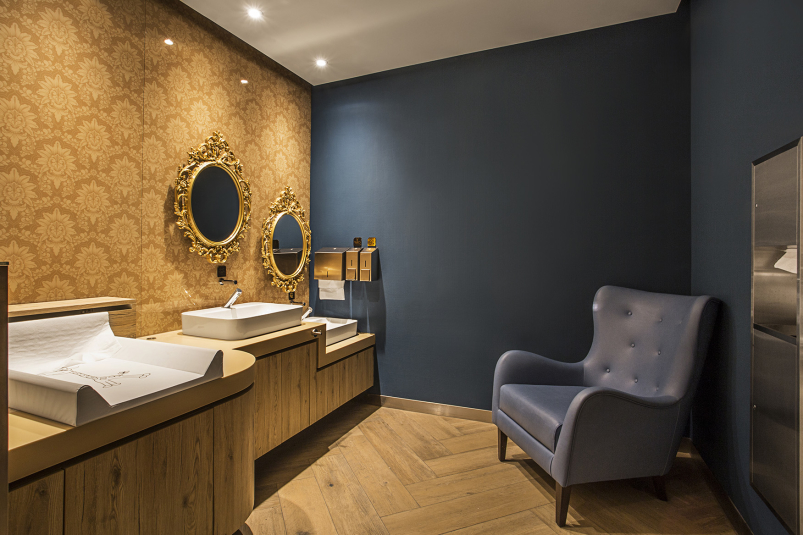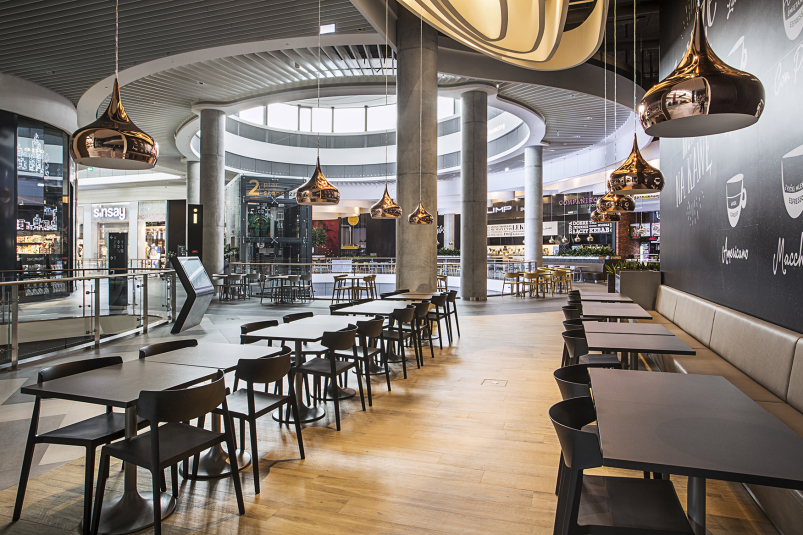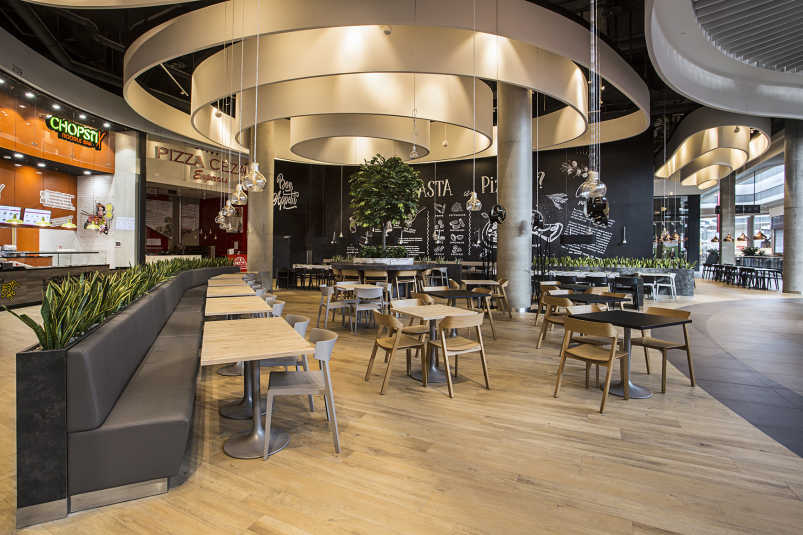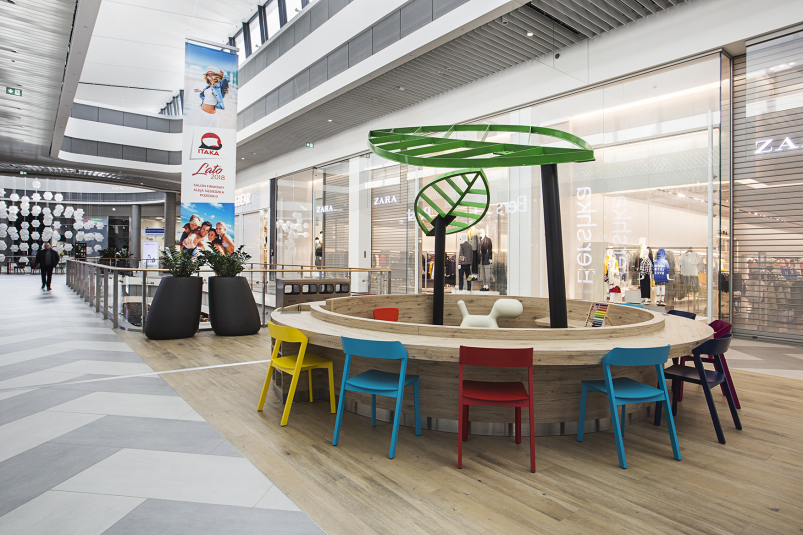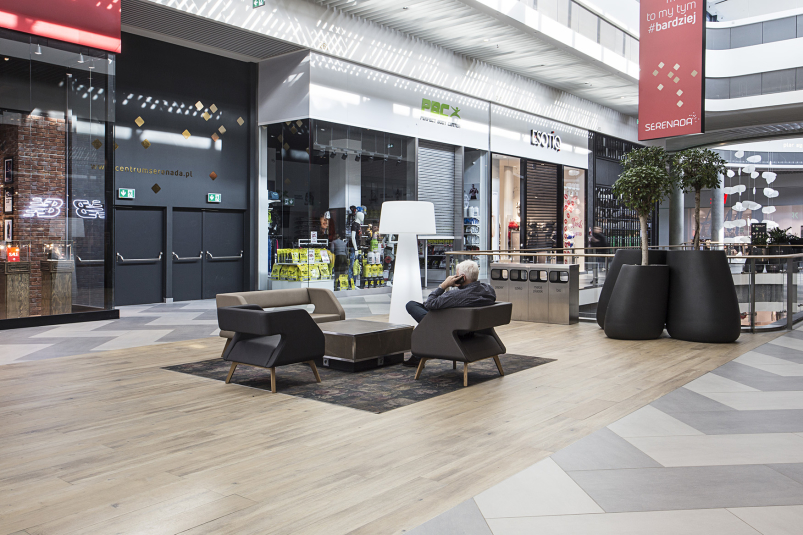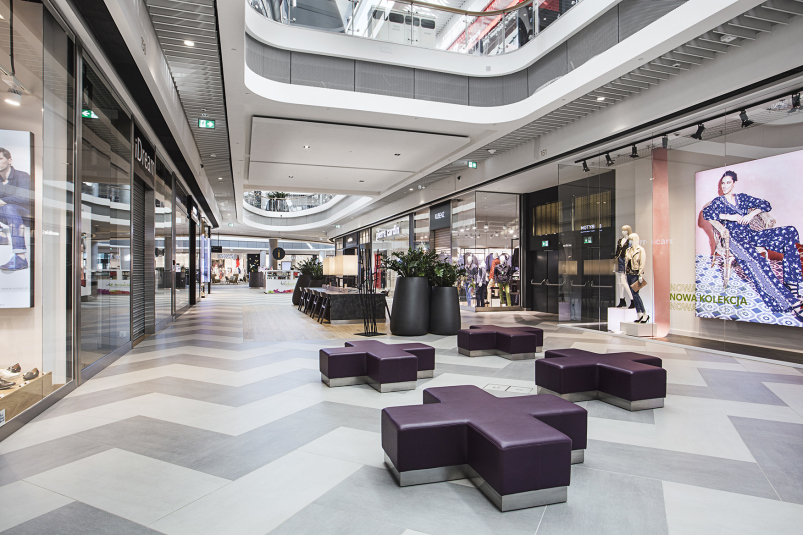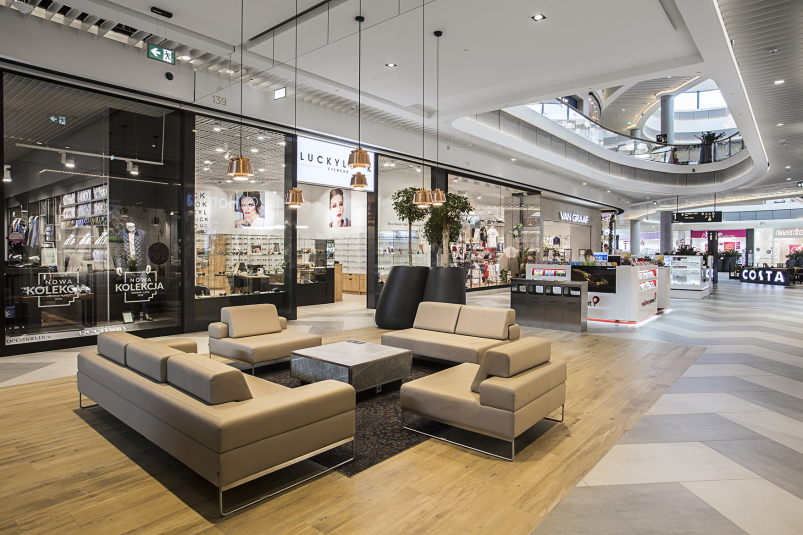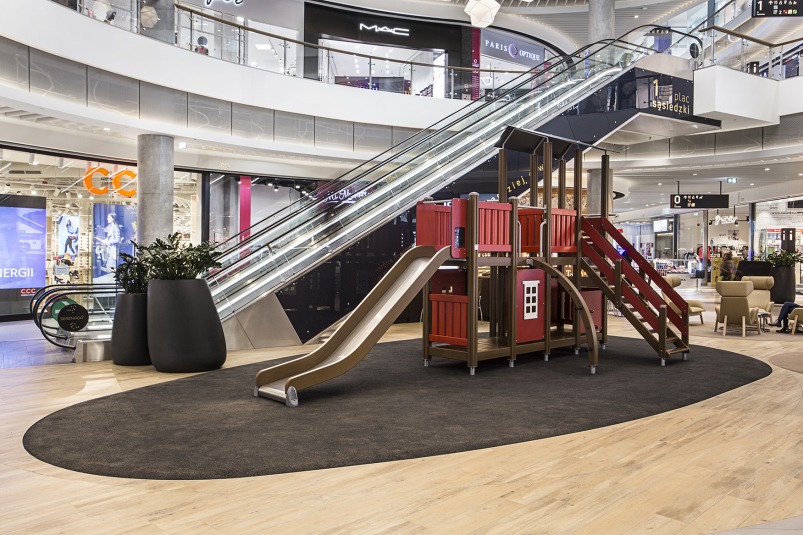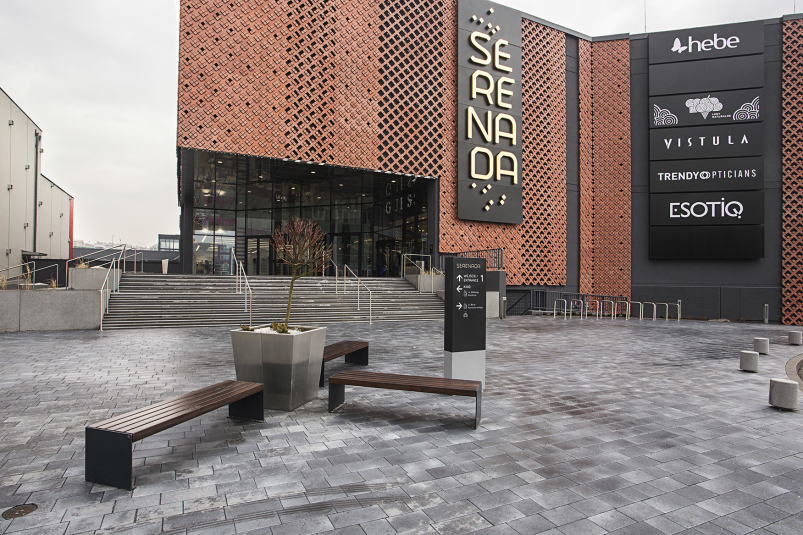 Comprehensive furnishing of food court and common areas:
Vondom flower pots
Greenery (olive trees, orchids in toilet among others)
Custom made: poufes, tables, chairs, high bars in food court (with built-in electric sockets and phone chargers), litter bins, kids play zones, info desk, outdoor benches, cloakroom, co-working table, carpet, furniture in toilets, bicycle racks, ashtrays among others.
Usable floor area: 42 tys. m²
Architect: AMC Chołdzyński
Interior architect: SUD Architectes
Investor: Mayland Real Estate
Year: 2017
City: Cracow