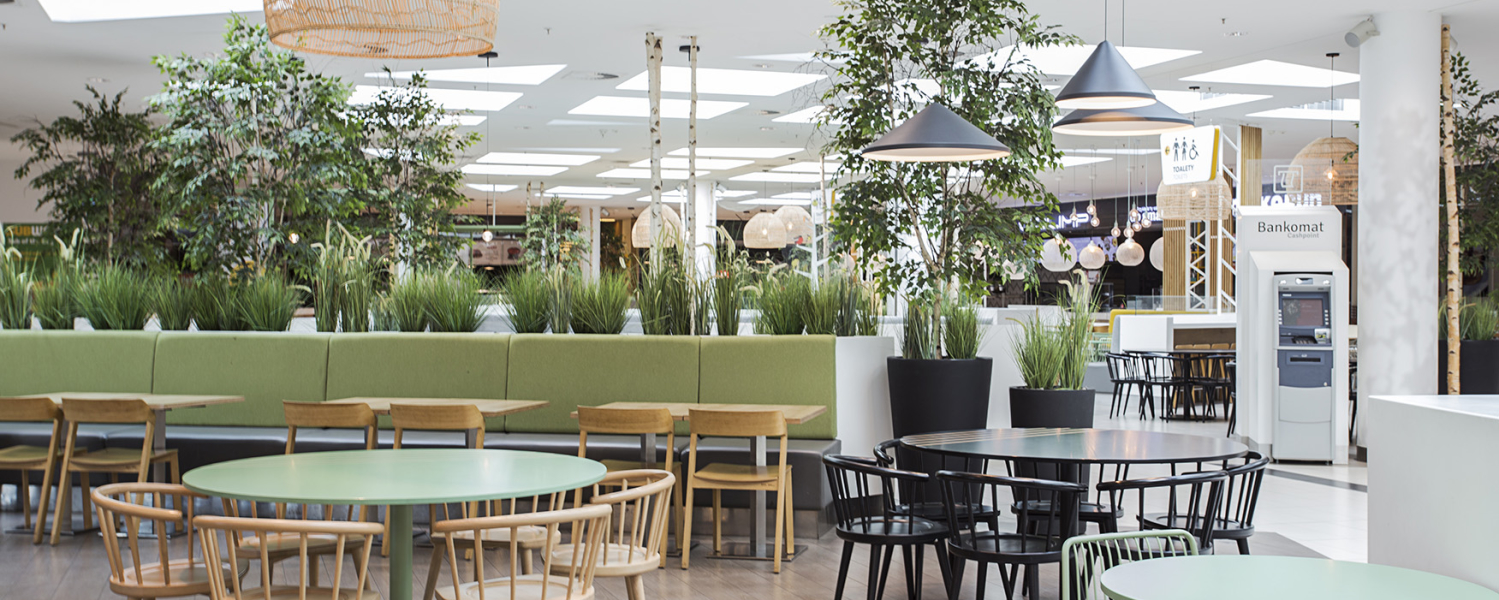 Architects who designed the centre have integrated the object into the existing city fabric, on the edge of the old town, castle area and municipal allotments. Green terraces with plants have been integrated into the shape of the building. Outside areas are designated for entertainment and leisure. Free time can be spent in an outside fitness/crossfit zone. In the evening one can enjoy an outside cinema.
Remodelling of the centre, undertaken in 2018, focused on integrating nature within the object. Specially designed graphs unify all zones and inspire visitors with issues connected to nature, ecology, regional flora and fauna. Colours and finishing products are also inspired by natural materials.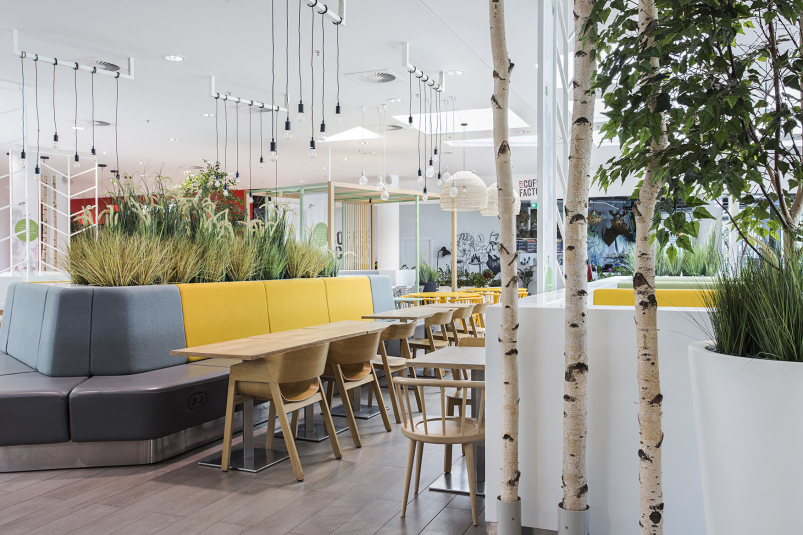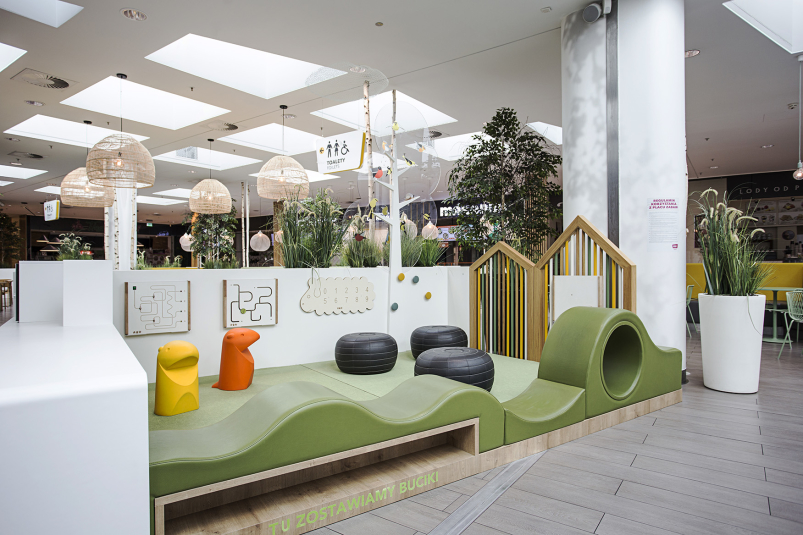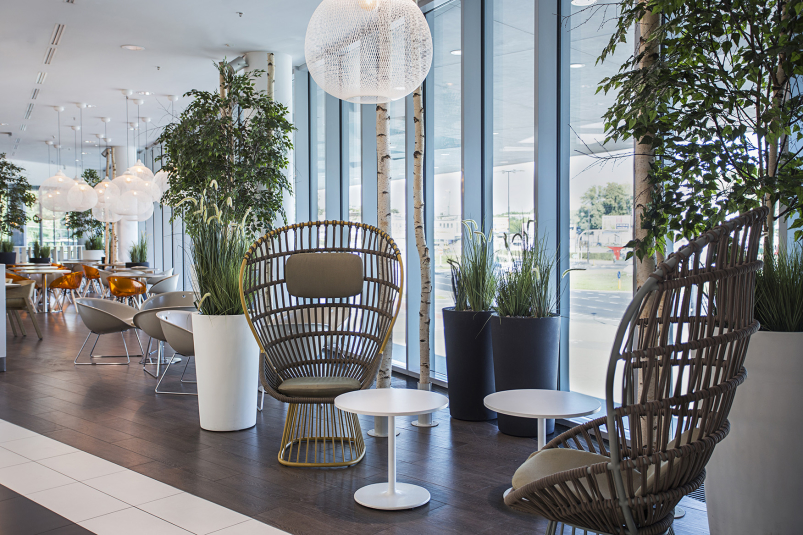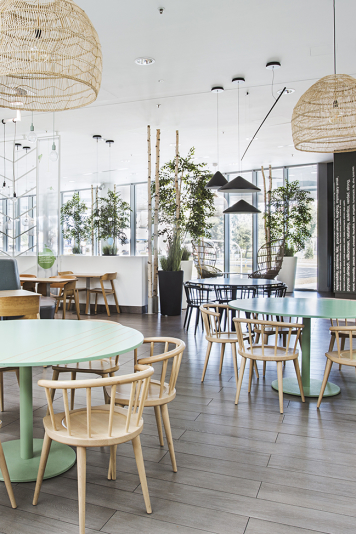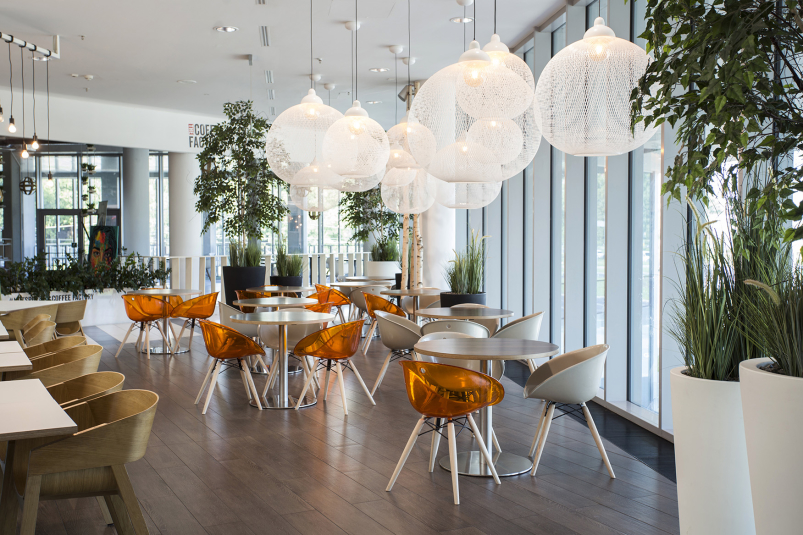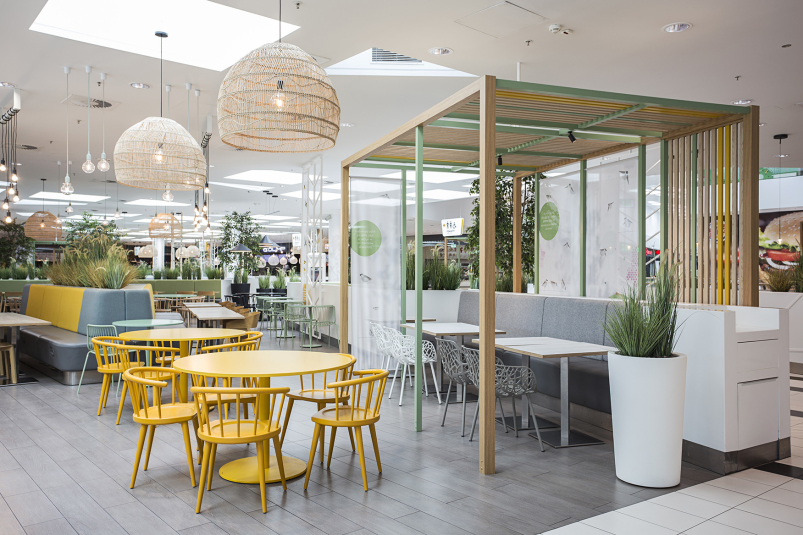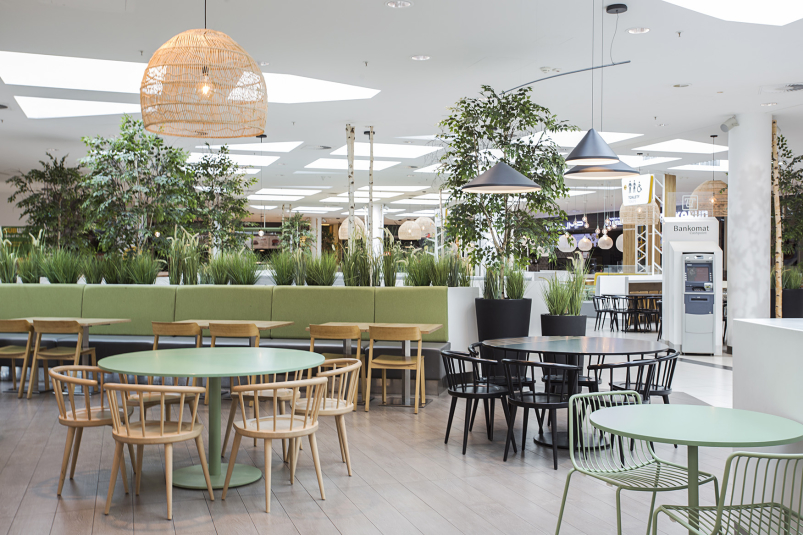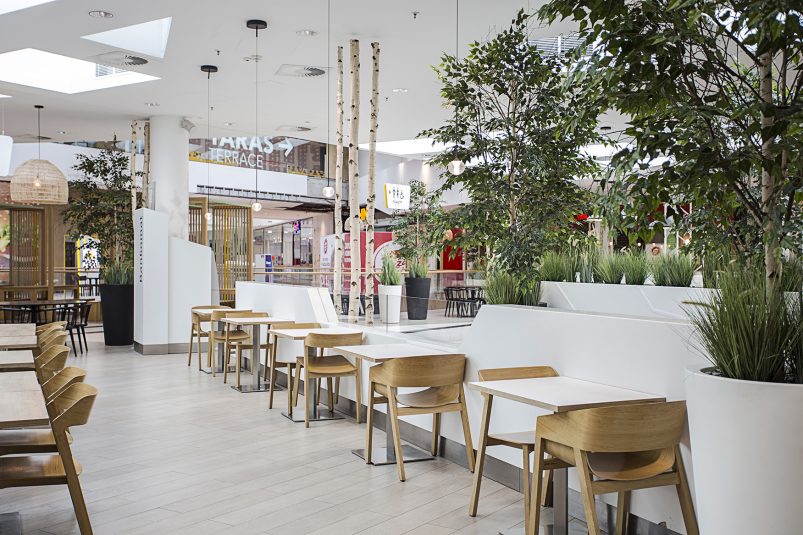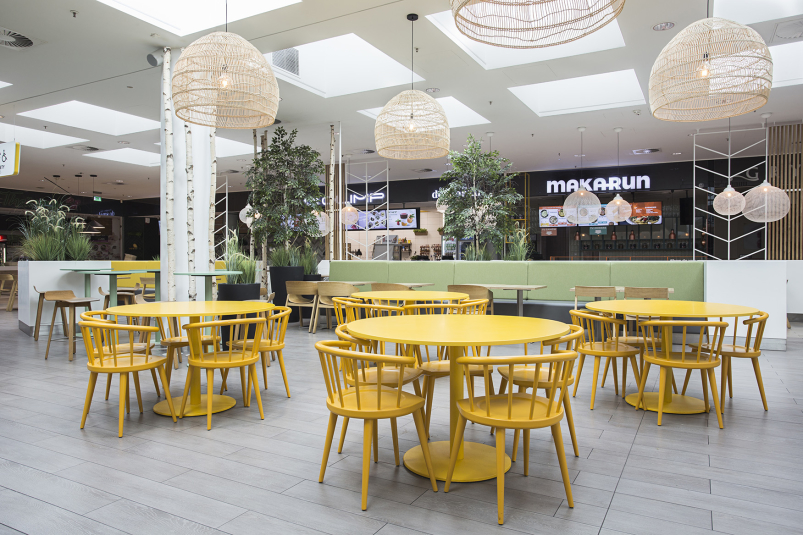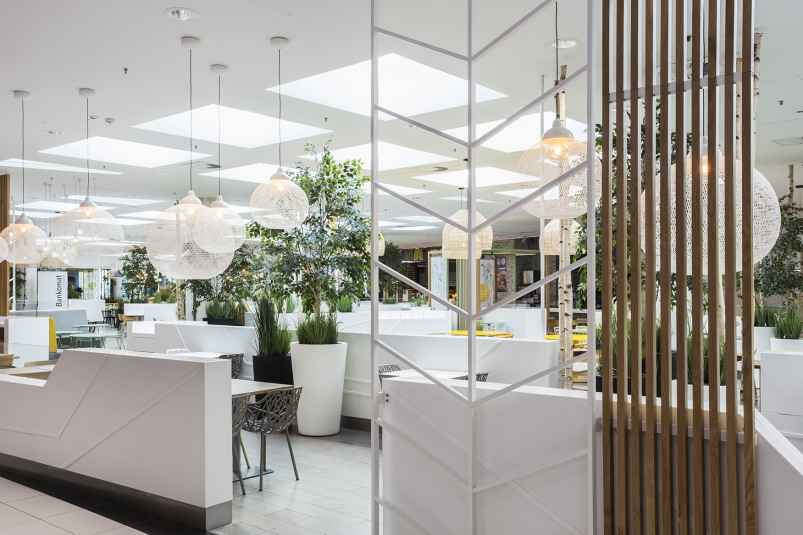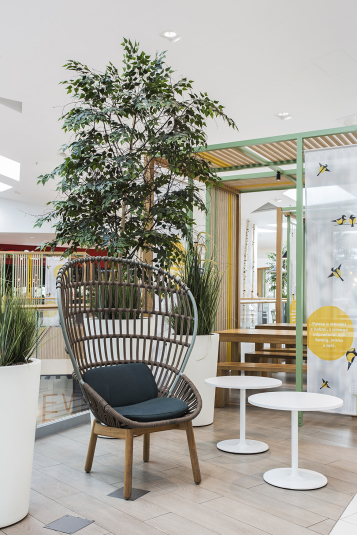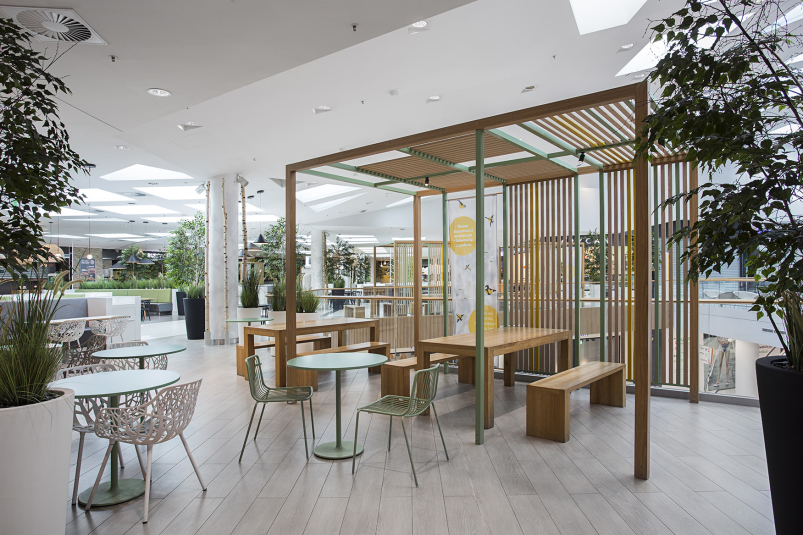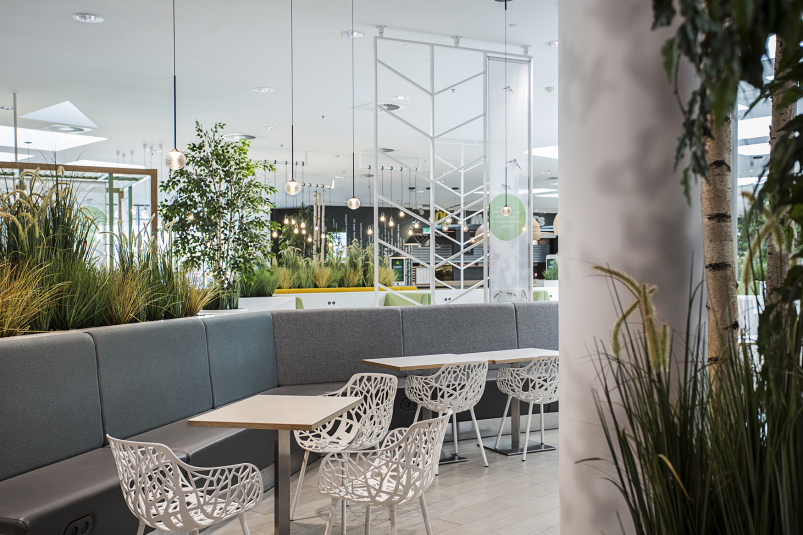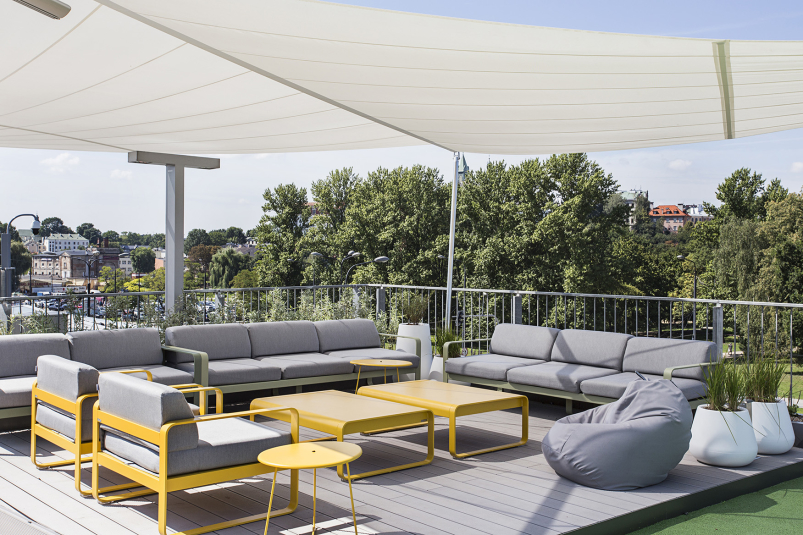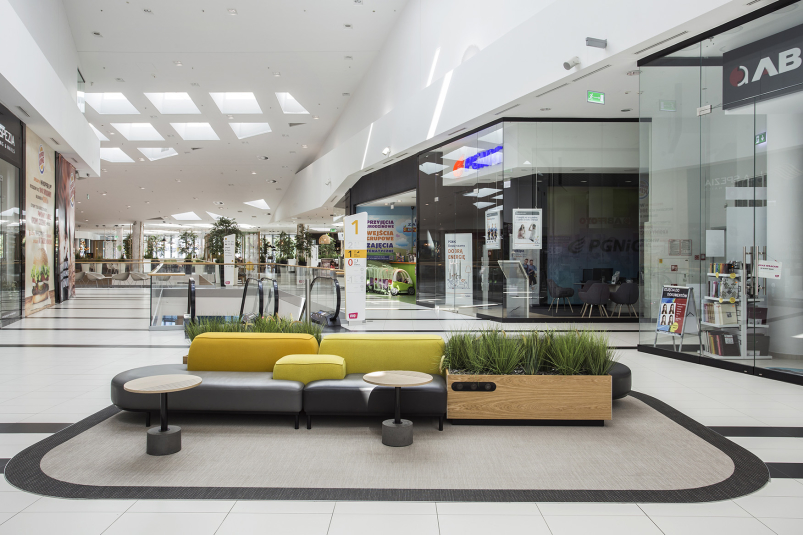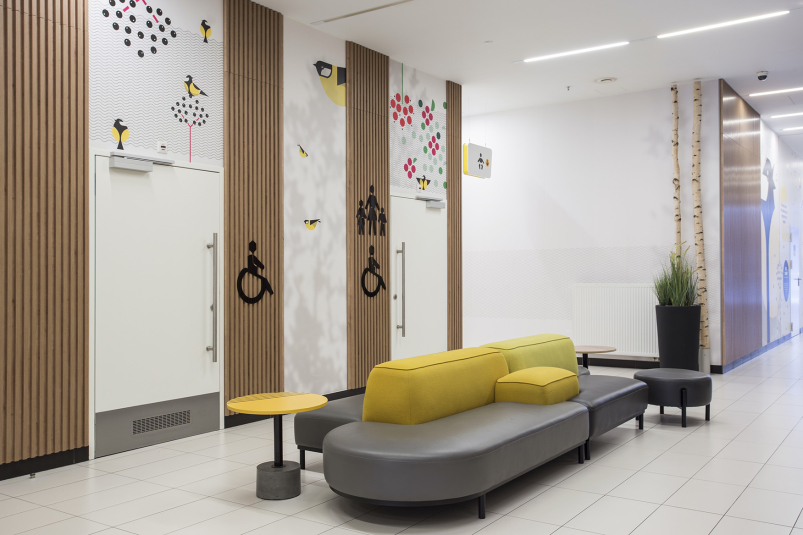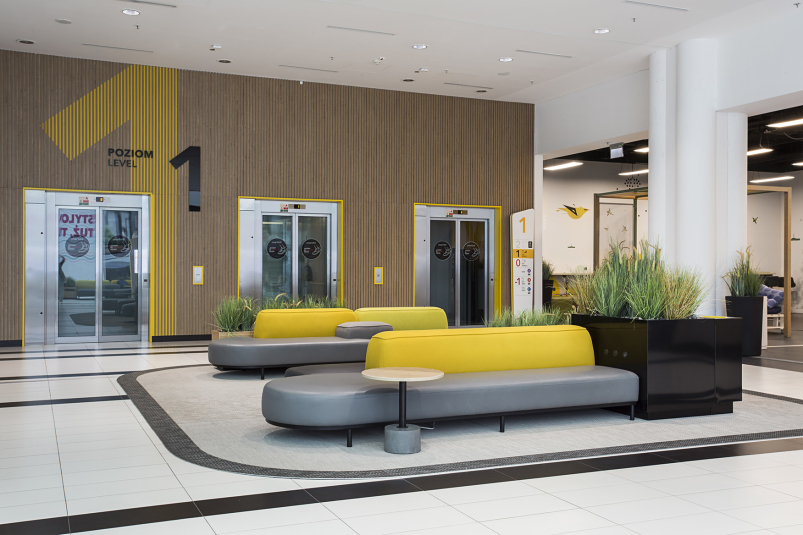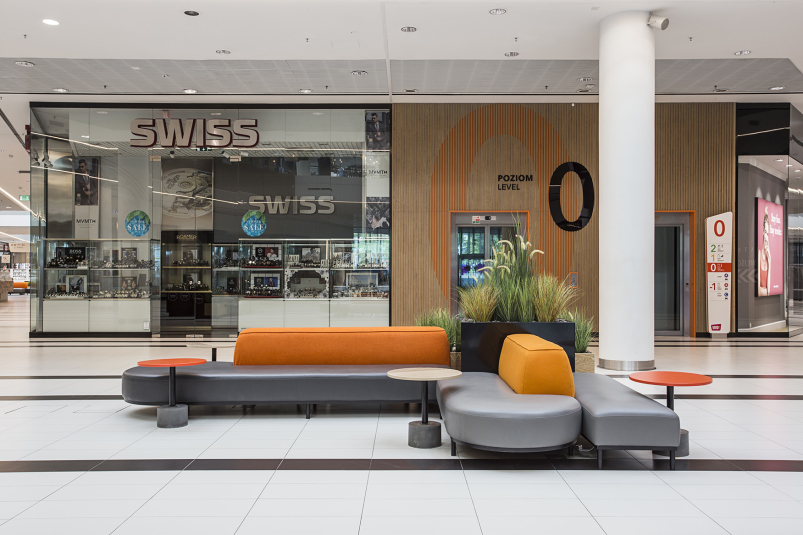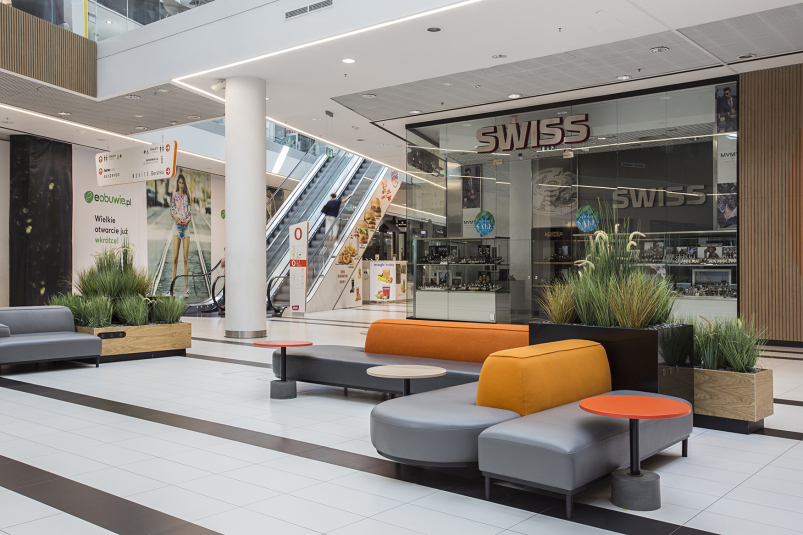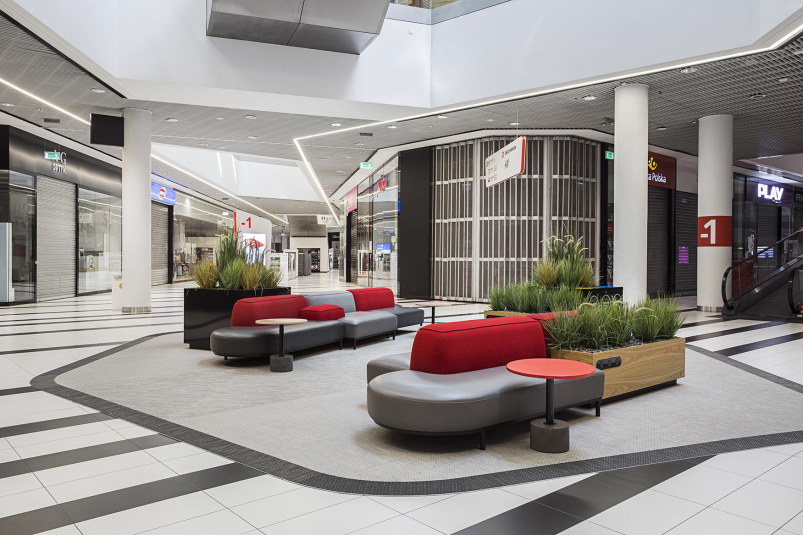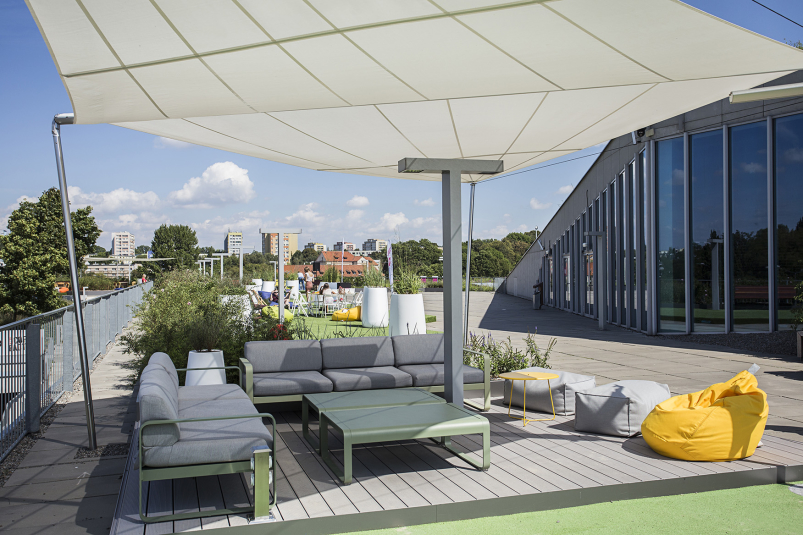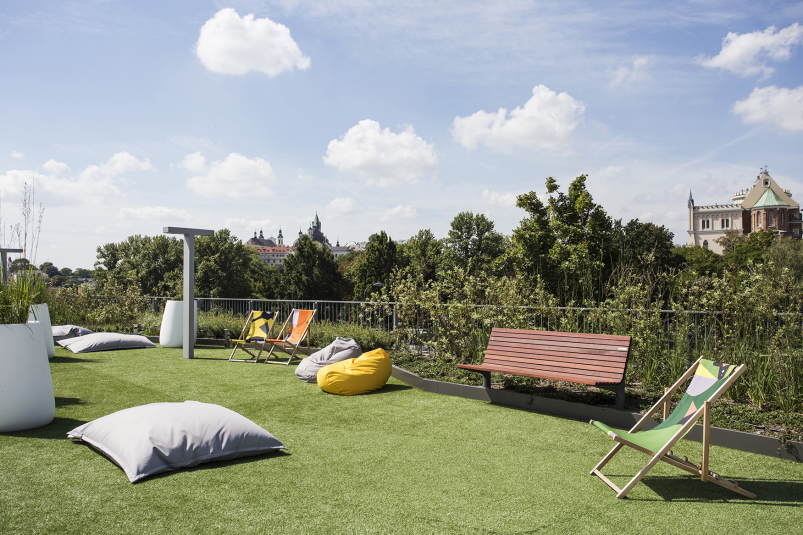 Food court, kids play, chill-out zones, outside terrace:
Remodelling of food court, replacement of furniture with brands such as Pedrali, Hay, Kettal. Decorative lighting: Vibia, HKLiving,  Moooi. Manufacturing steel and wooden elements, renovating conglomerate walls. 
New chill-out zones equipped with sofas tables, custom made flower pots. Bolon floorings. 
Outside terraces: wooden platforms, artificial grass, small architecture including benches. Playground with a special surface, sandpit and slides. Equipping chill-out zones with sofas, chairs and tables by Fermob.
Architect: STELMACH I PARTNERZY Sp. z o.o.
Interior architect: Design+, Katarzyna Jeske-Jonkisz, Aleksandra Zalska
Investor: Immofinanz
Year: 2018/2019
City: Lublin
Food court area:  1400 m²
Shopping centre area : 104 000 m²