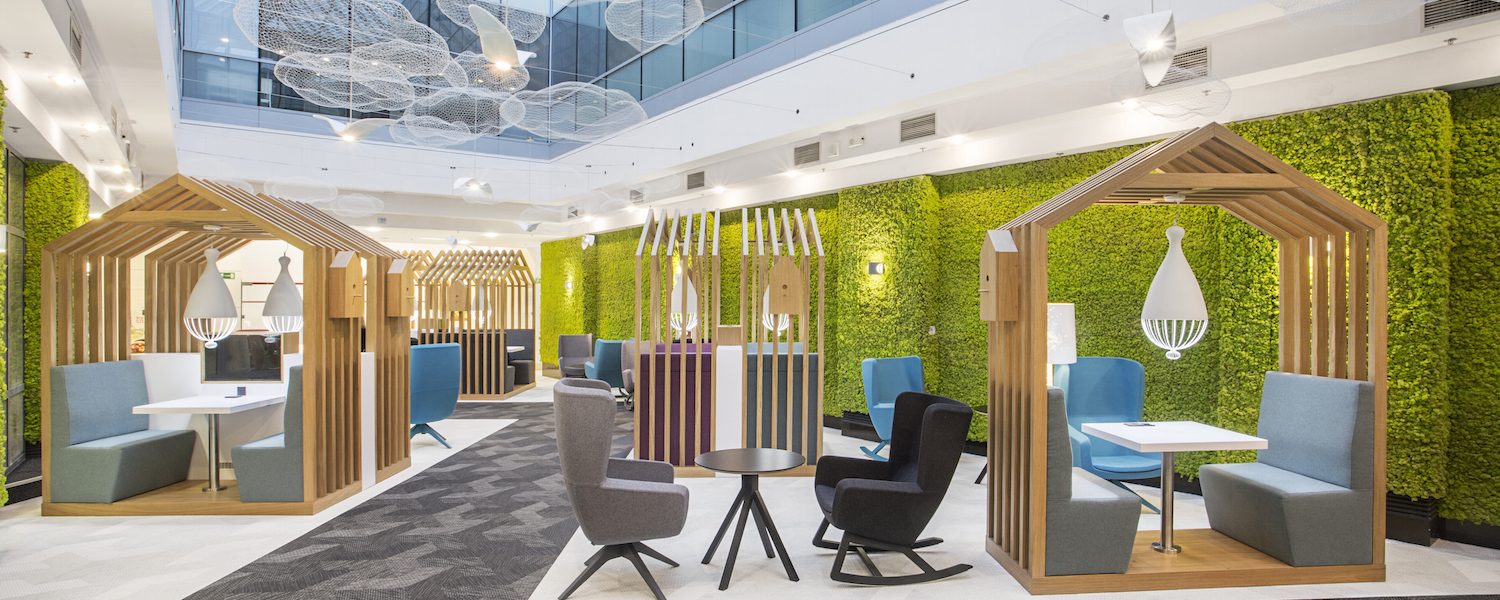 In Wola Park we furnished the impressive co-working zone designed by the Mocolocco studio. Apart from chairs, poufs and tables, we made custom wooden alcoves fitted with charging ports and screens with HDMI ports, thanks to which they can be used as convenient work stations. The fairy-tale atmosphere is emphasised by the bird-shaped lamps and decorative clouds by Magis. The entire interior design is completed with the Bolon flooring.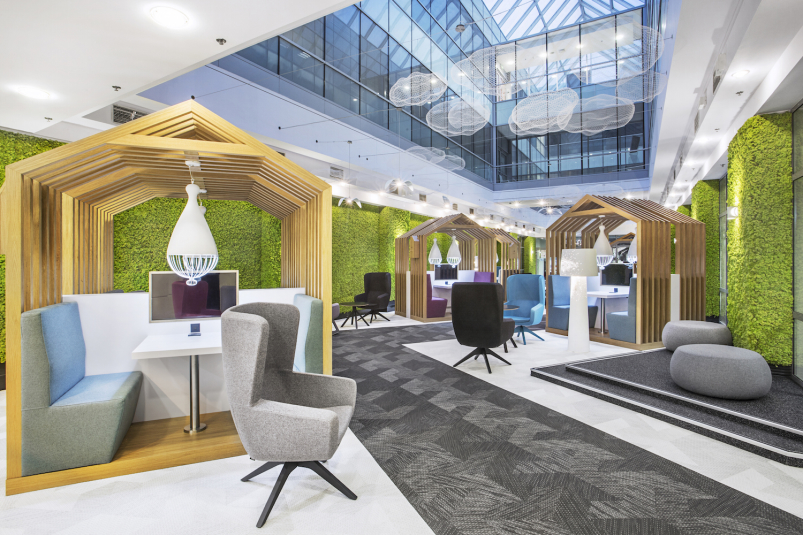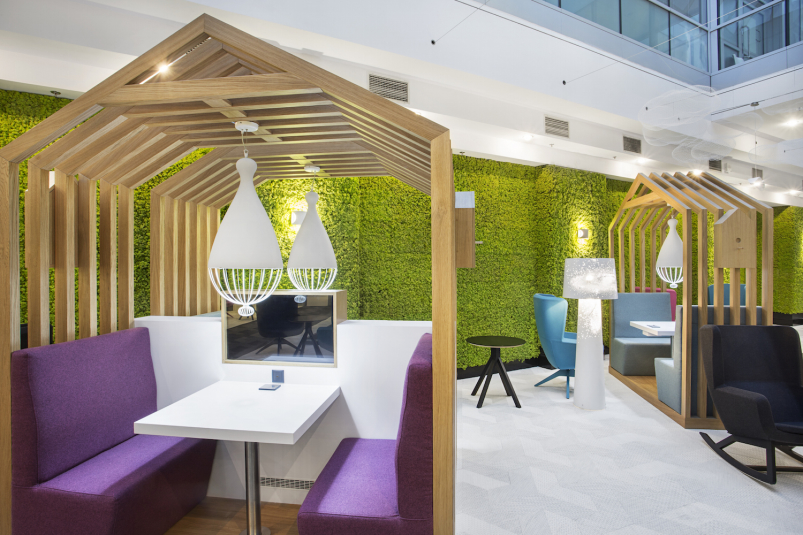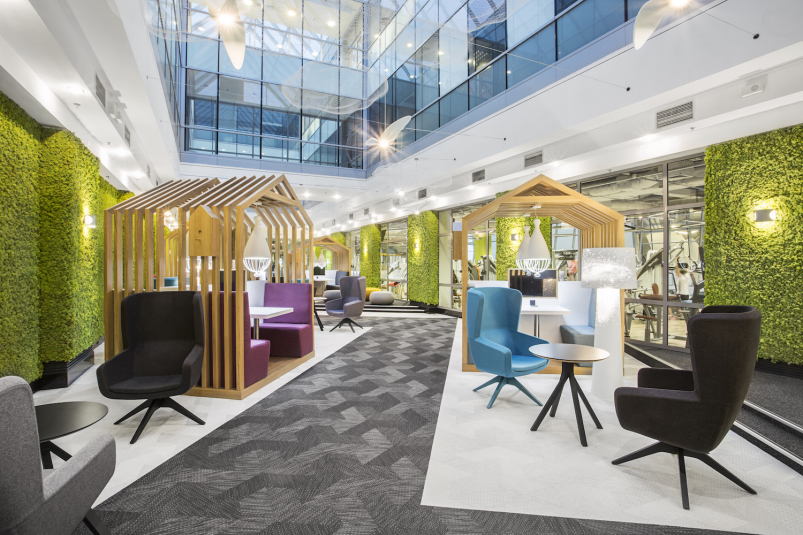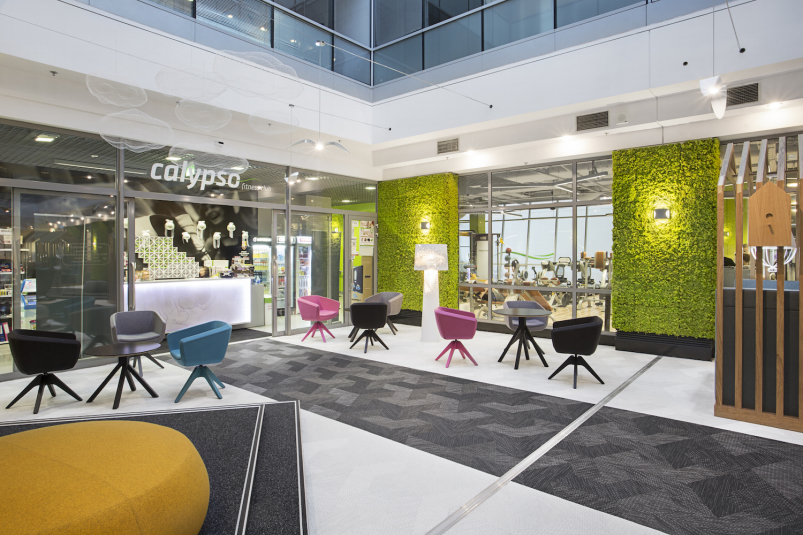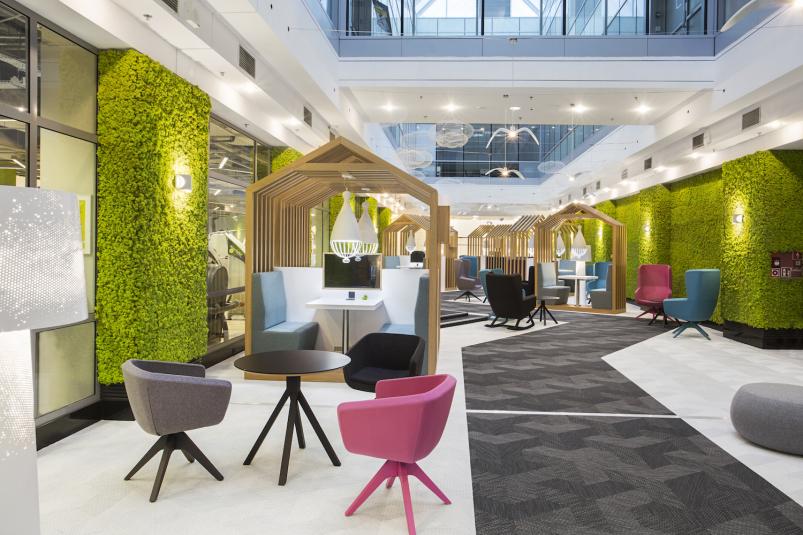 Comprehensive furnishing of co-working zone:
Chairs, tables, poufs, coffee tables: True Design, Billiani, Arper, LaPalma
Lighting: Karman, Brokis Nightbirds, Magis Cloud, Verde Profilo Mosswall
Flooring: Bolon
Custom-made: wooden alcoves
Architect: Mocolocco
Investor: Ikea Centres Poland S.A.
Year: 2016
City: Warsaw