Acoustic booths – tools for architects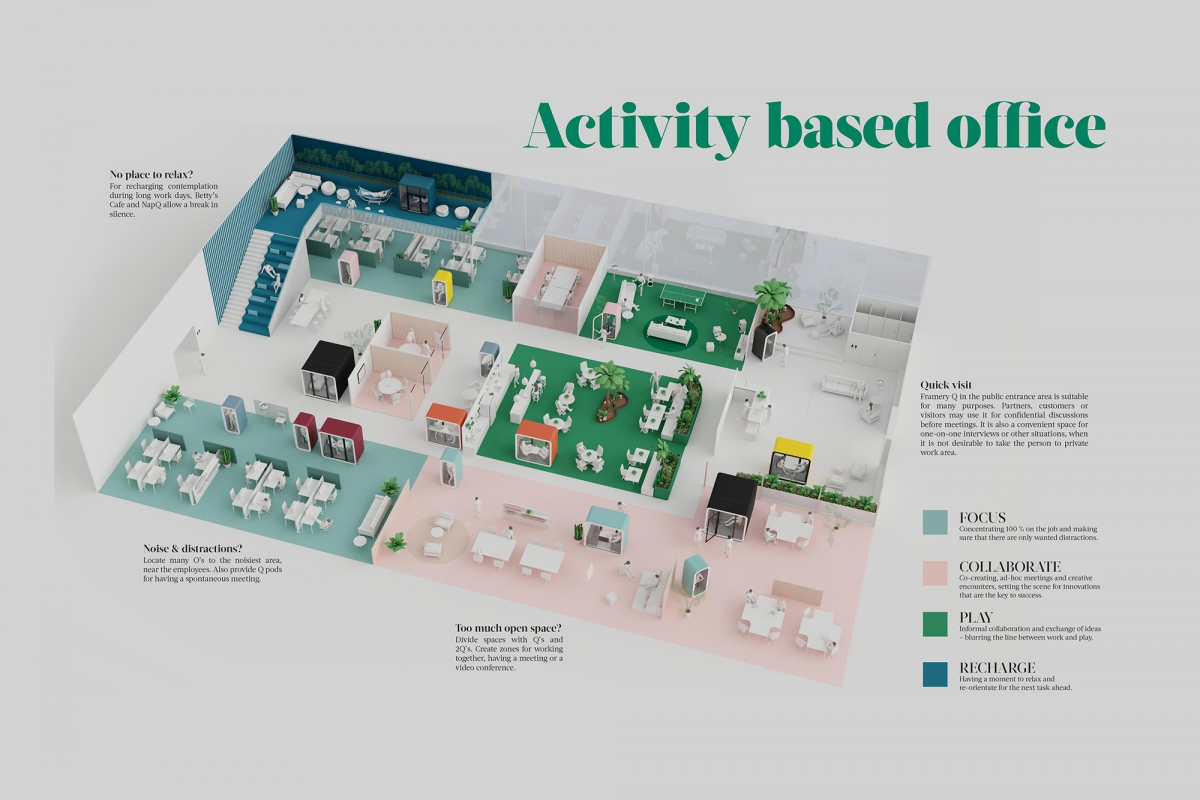 With architects and project/facility managers in mind, Framery, Finnish manufacturer of acoustic booths, has created a tool which can help to free office space from excessive noise.
A set of 3D files included all Framery models: single person Framery O, Framery Q pod for 2-4 persons and Framery 2Q which doubles the space offered by Q.
We especially recommend this infographic. On the basis of an Activity Based Working, Framery specialists advise where to best place Framery products. The office is divided into zones: FOCUS (where we need maximum concentration), COLLABORATE (spaces for spontanous interaction and teamwork), PLAY (spaces for informal meetings between employees) and RECHARGE (chill-out zone).
For instance, if a zone where employees need focus is in an open space, it's a good idea to put a few Framery O booths there so that employees talking on the phone don't distract others. It can also be a temporary, single person working space.
Framery observed that very often acoustic booths are placed too far away from desks and as a result an excessive distance discourages from using them. Some office managers worry that a booth located too close to the source of noise will not be efficient. In Framery's case those worries are completely unfounded – we invite you to test it yourself in uour Powiśle showrooms (Lipowa 7a and Leszczyńska 4).
Additionally, thanks to an online configurator  each model can be adjusted to individual needs, both with regards to colours (14 frame variants) and technical details such as the direction of door opening, interior equipment etc.
All tools and materials are available on the Framery website: https://www.frameryacoustics.com/en/products/for-architects/.