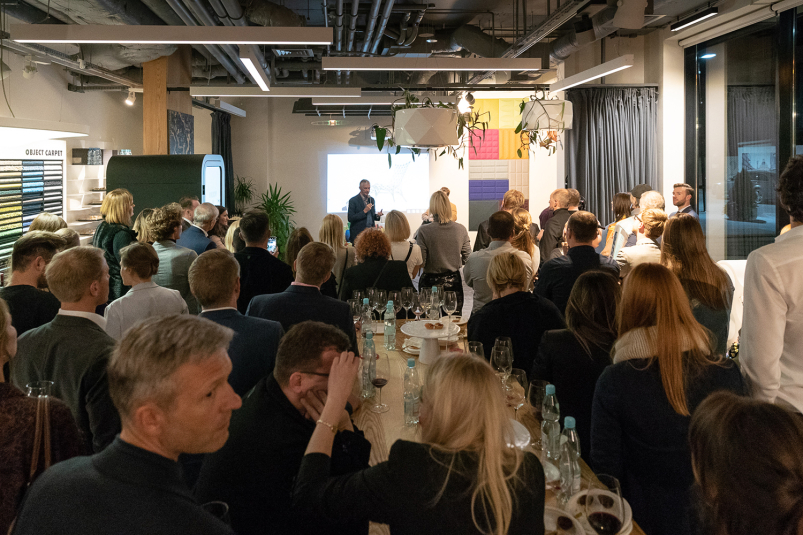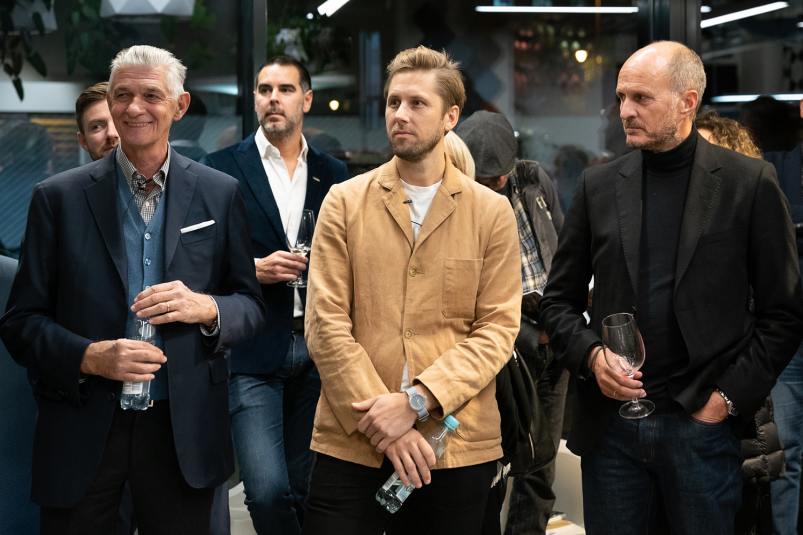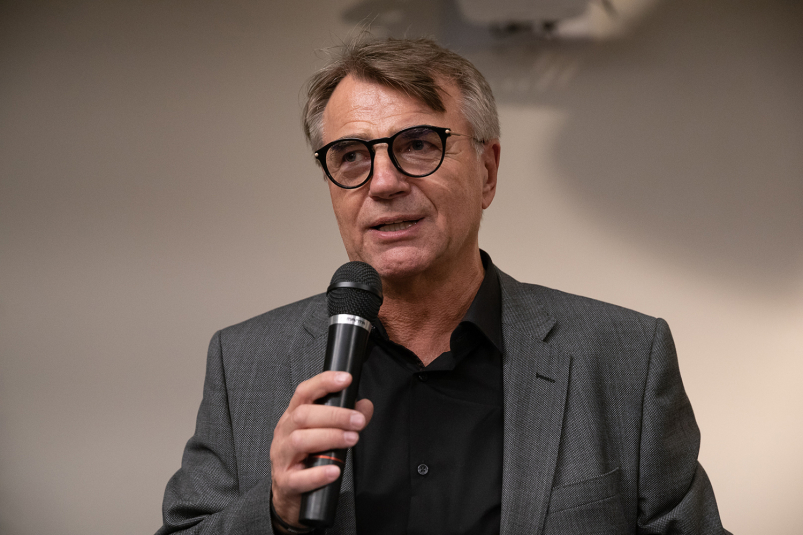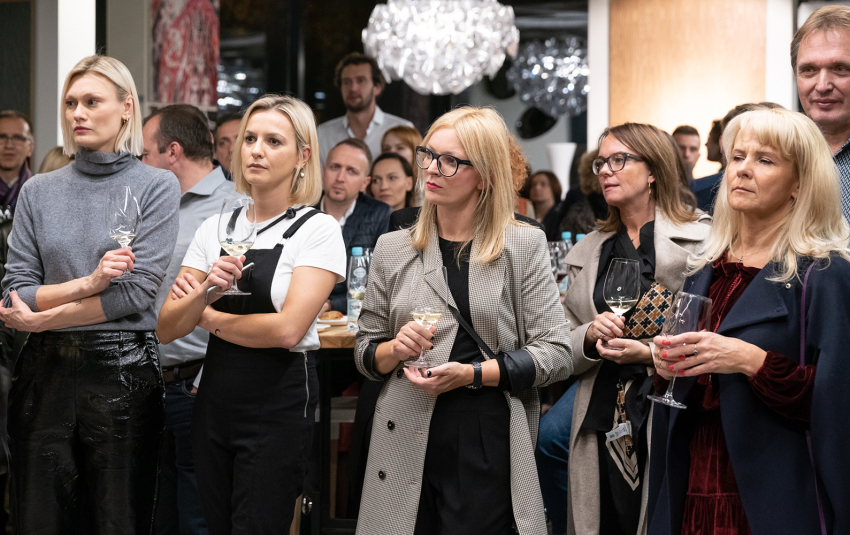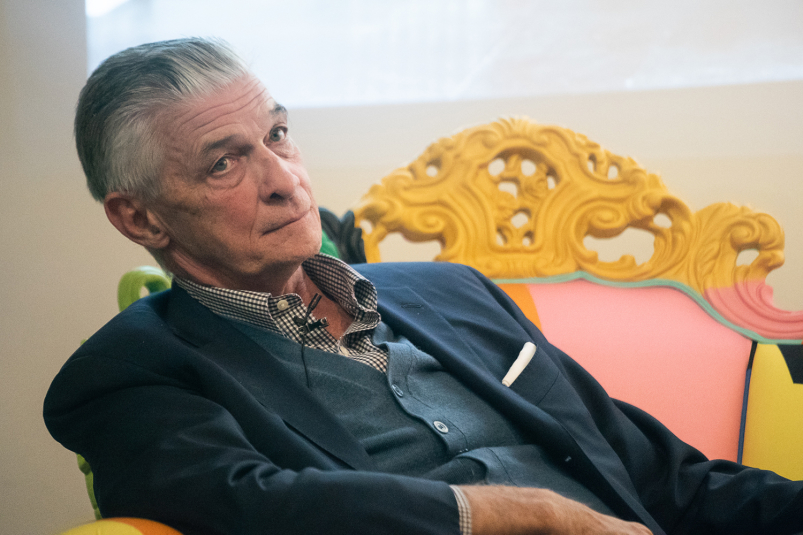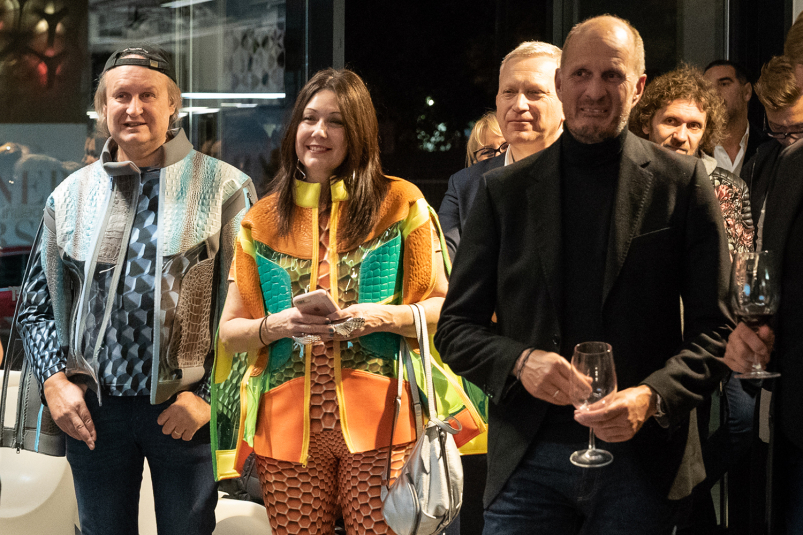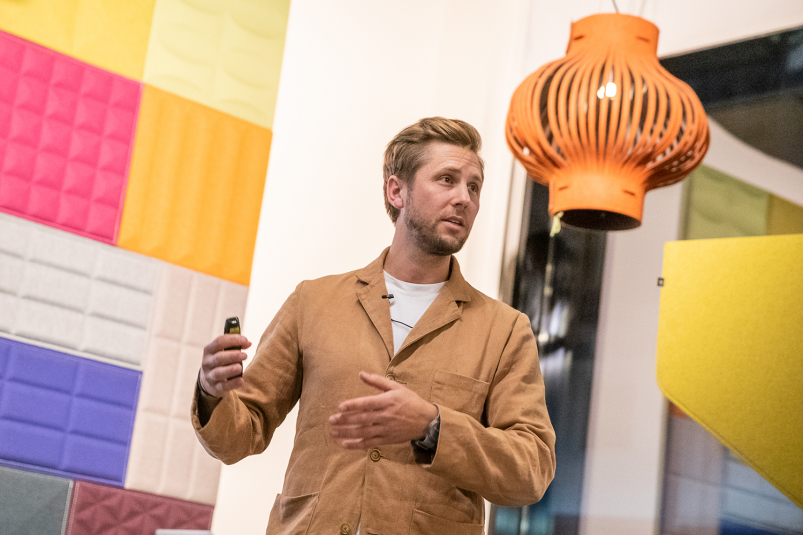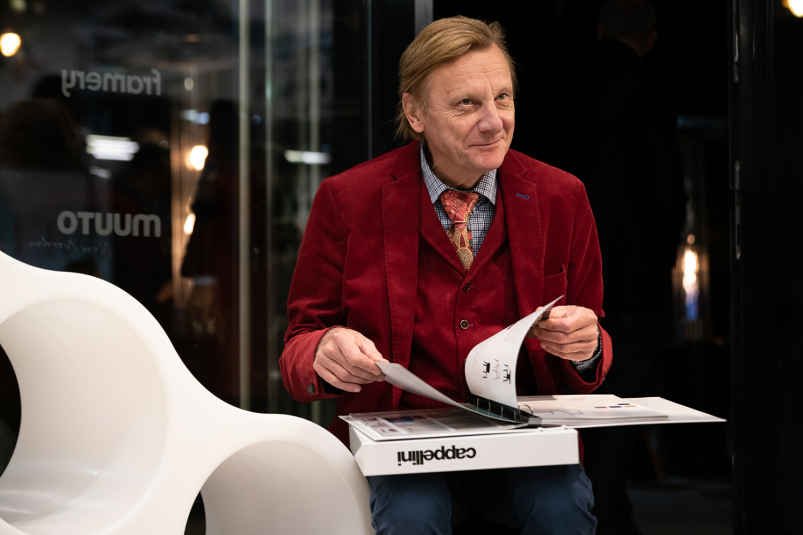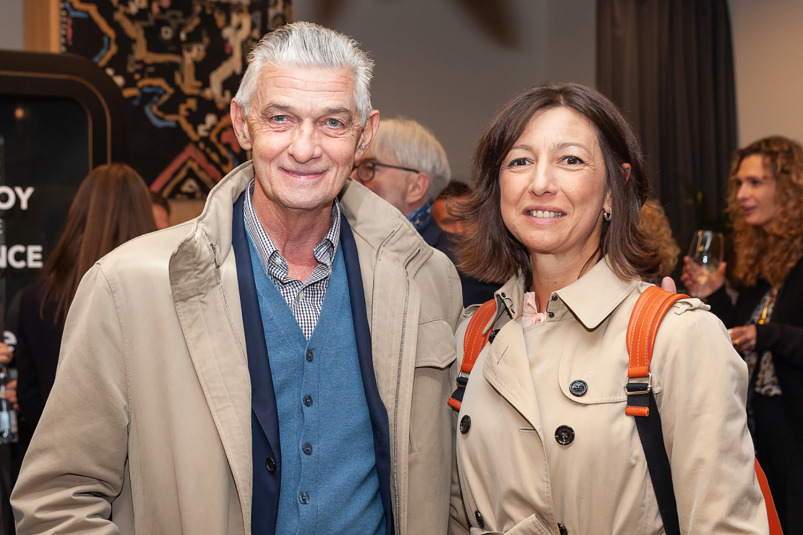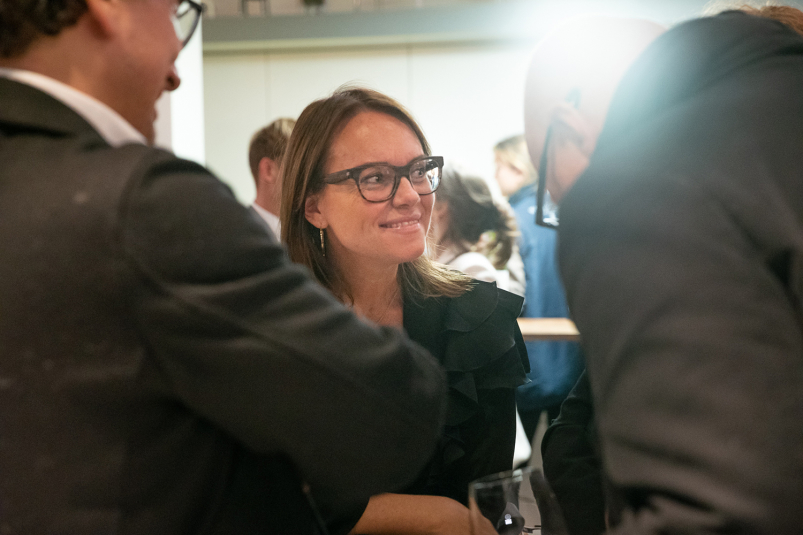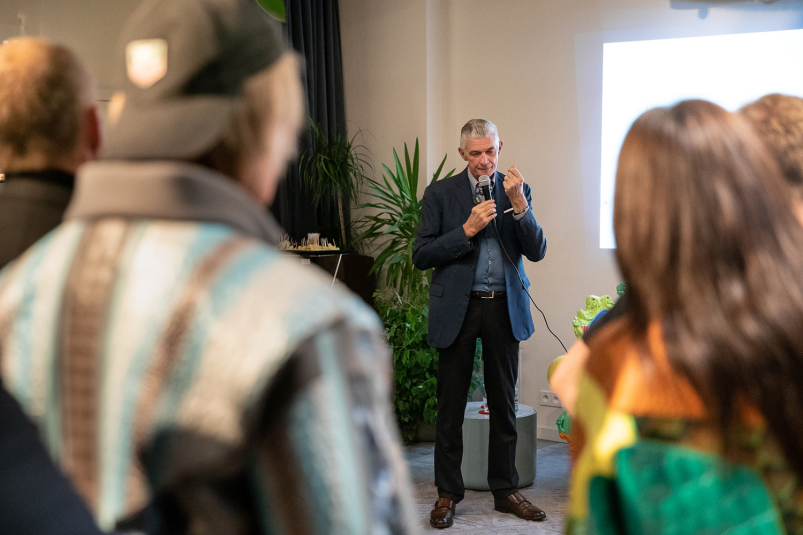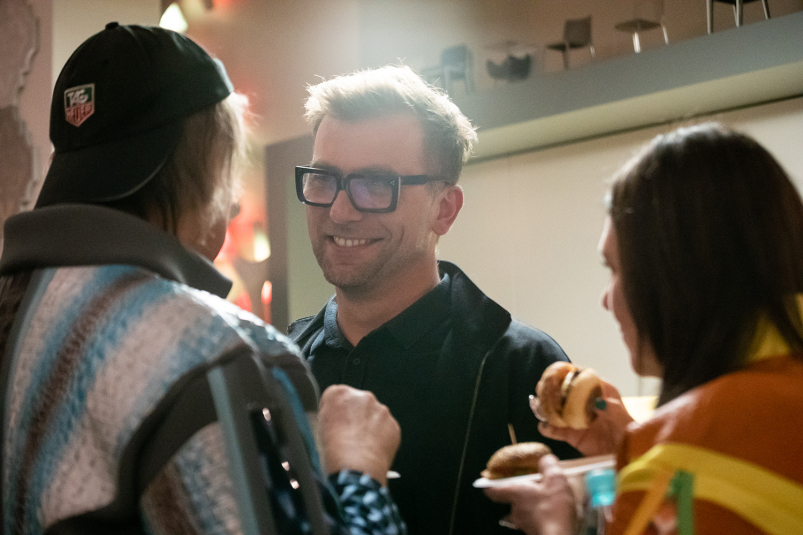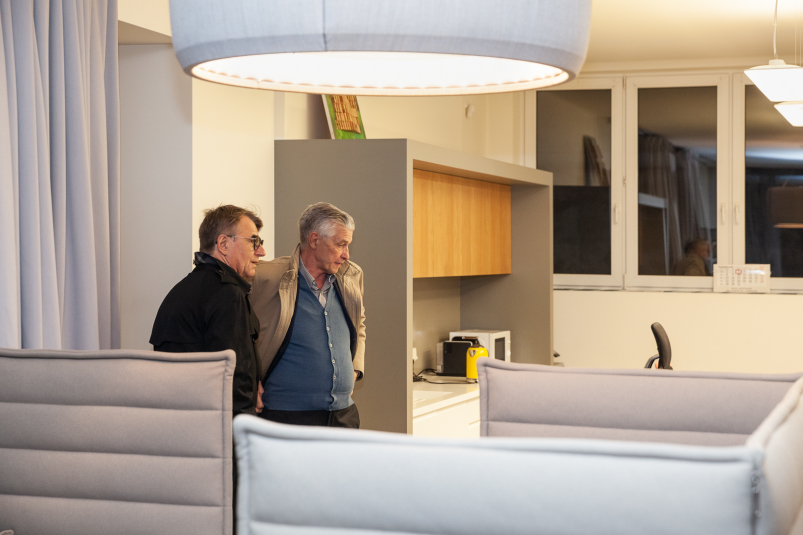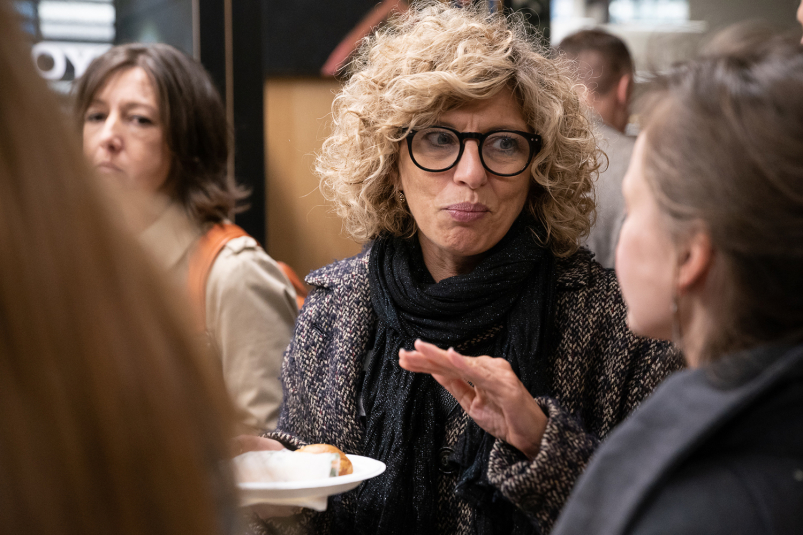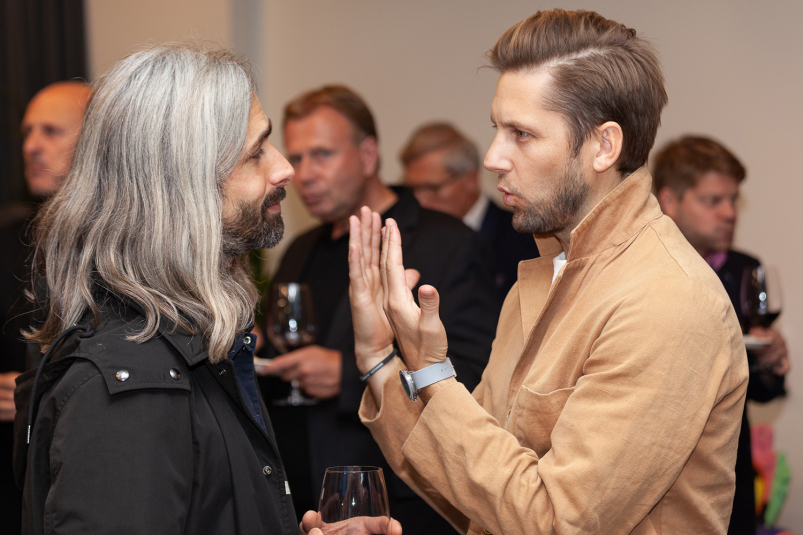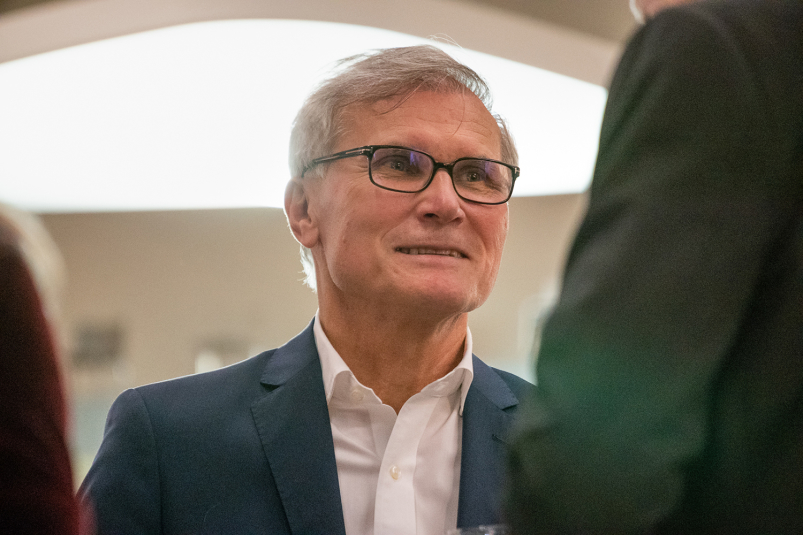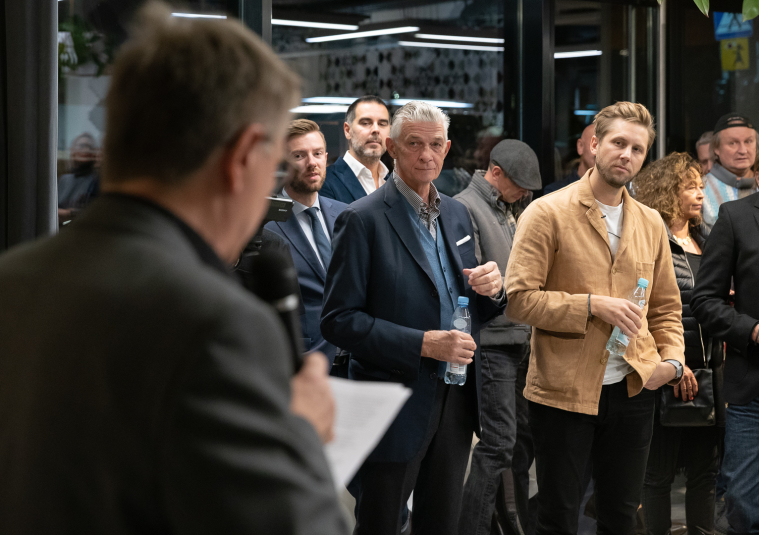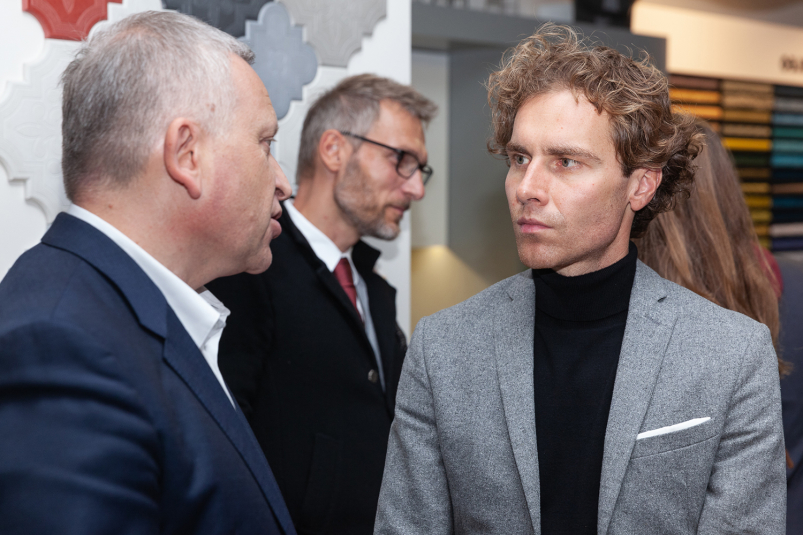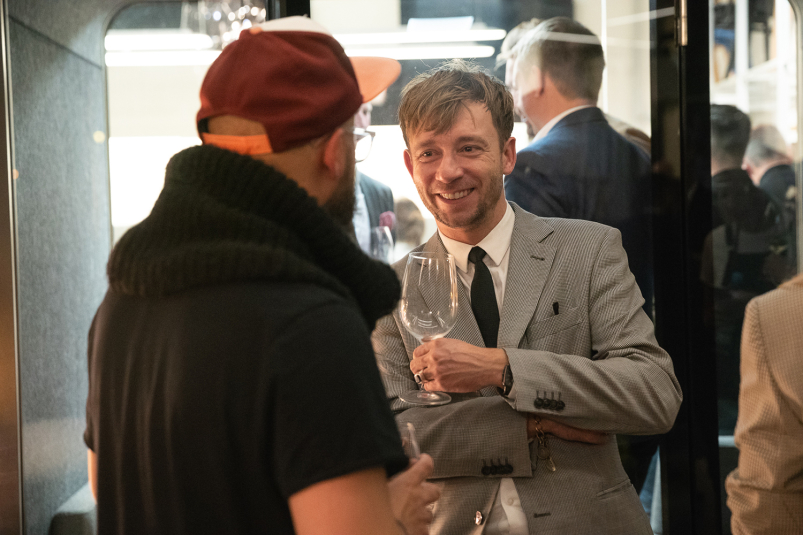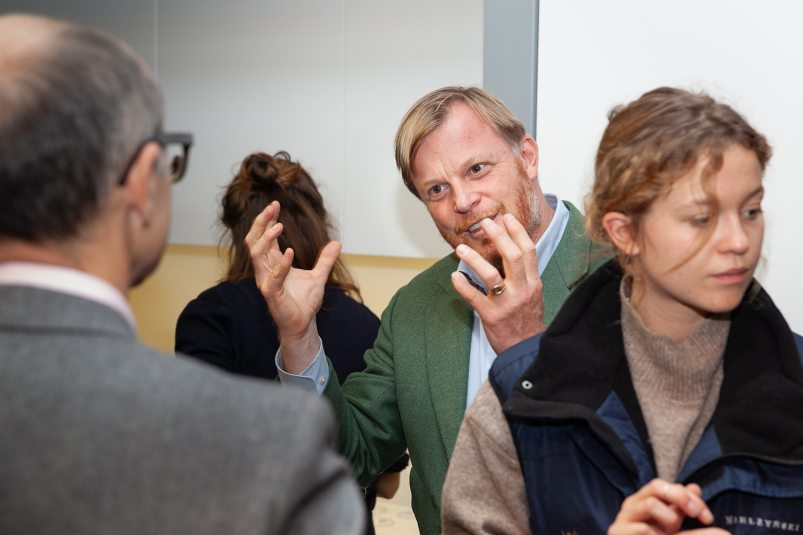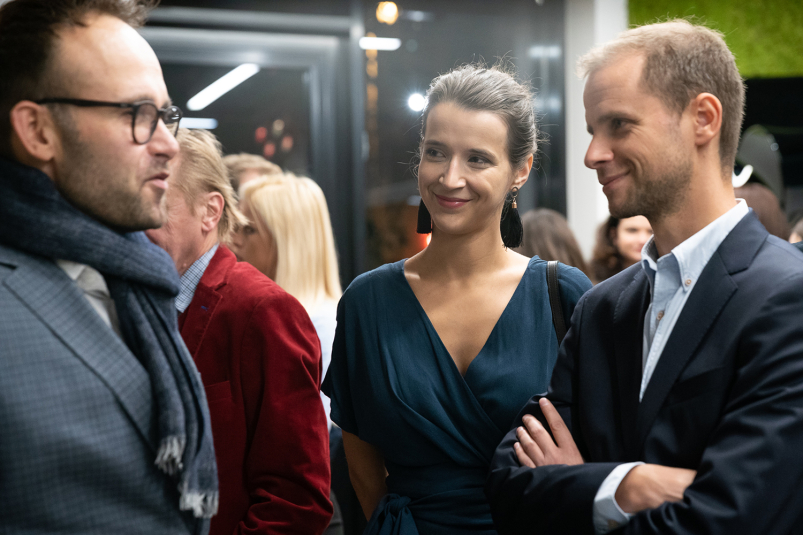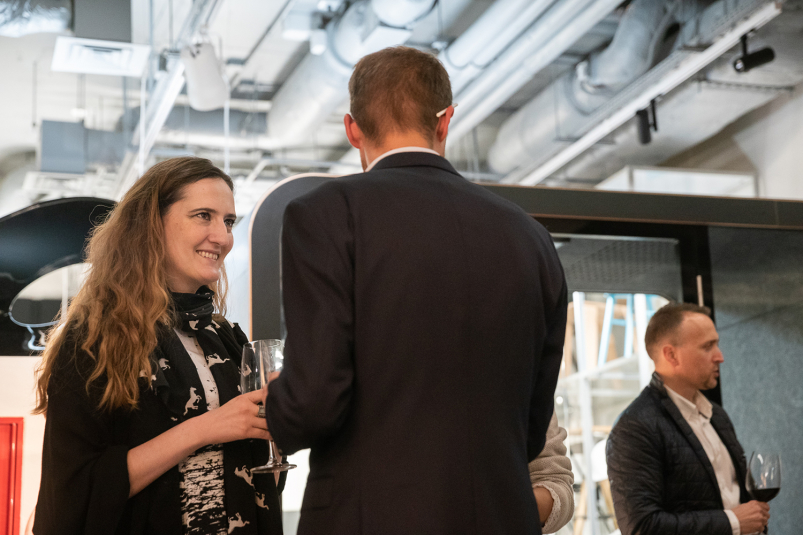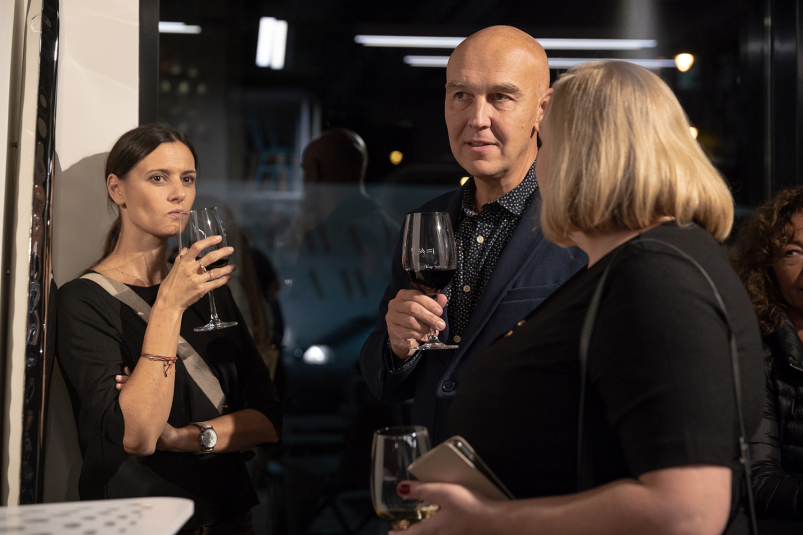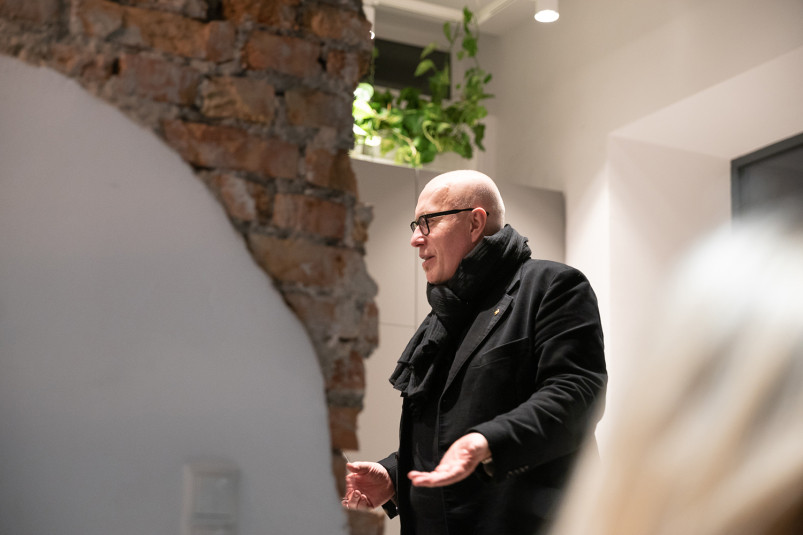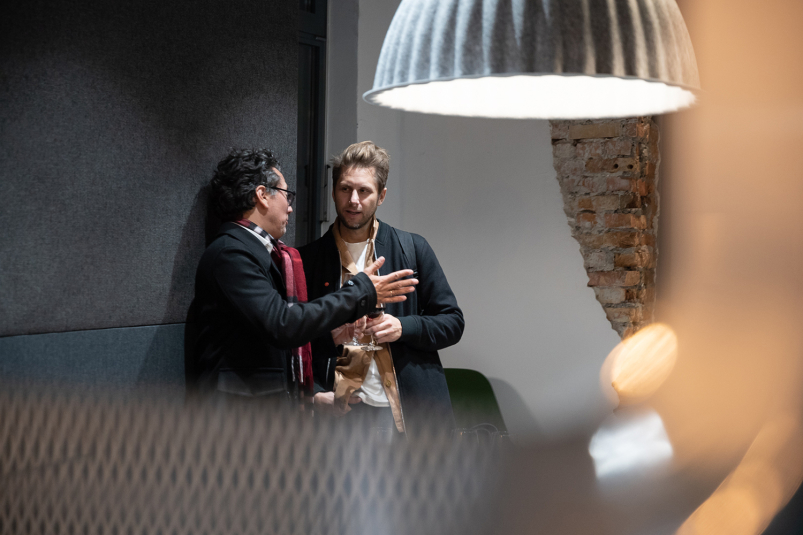 We have opened a new, third, Marro space in Powiśle. Browarna 4, Lipowa and Dobra represent different aspects of Marro: from commercial to educational, cultural and artistic. Representatives of architecture studios, worlds of culture, art and business, as well as special guests Giulio Cappellini and Jonas Pettersson, all took part in the opening.
We have been connected to Warsaw's Powiśle for a few years. During this time much has changed – not only at Marro but all around us, in Powiśle. Art Museum, Vistulan Boulevards, future projetcs (e.g. Elektrownia Powiśle  and expansion of Copernicus Science Center), as well as diverse offer of cultural, artistic, entartainment and gastronomic ensure that it's an increasingly popular area of Warsaw.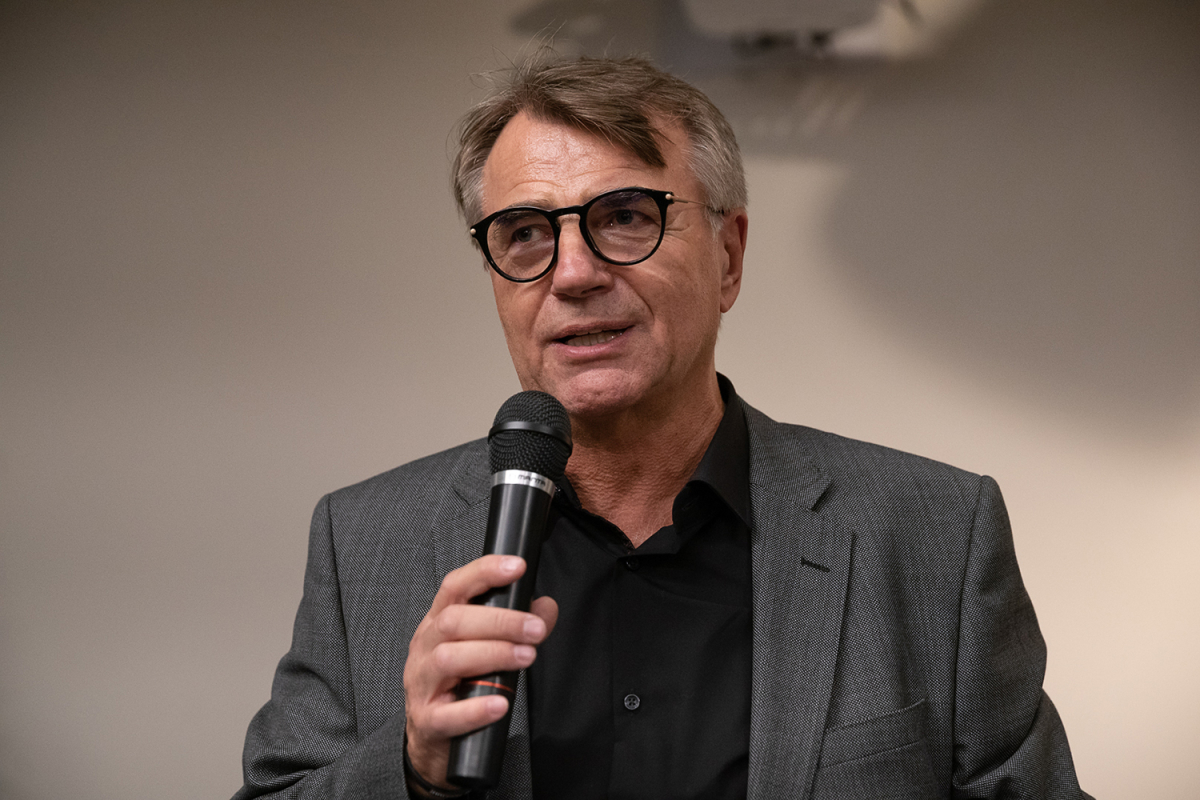 – Powiśle is perfect for meetings. It also fosters diversity. The common denominator between new architecture, large concentration of creatives and strong academic presence (Warsaw University, Academy of Fine Arts) is a willingness to create new, improved spaces and a new, improved way of life. – said Robert Pełka, Marro CEO, during his welcome speech. We were particularly honoured by the presence of Giulio Cappellini and Jonas Pettersson, who told about their design philosophy and working for a better present and future.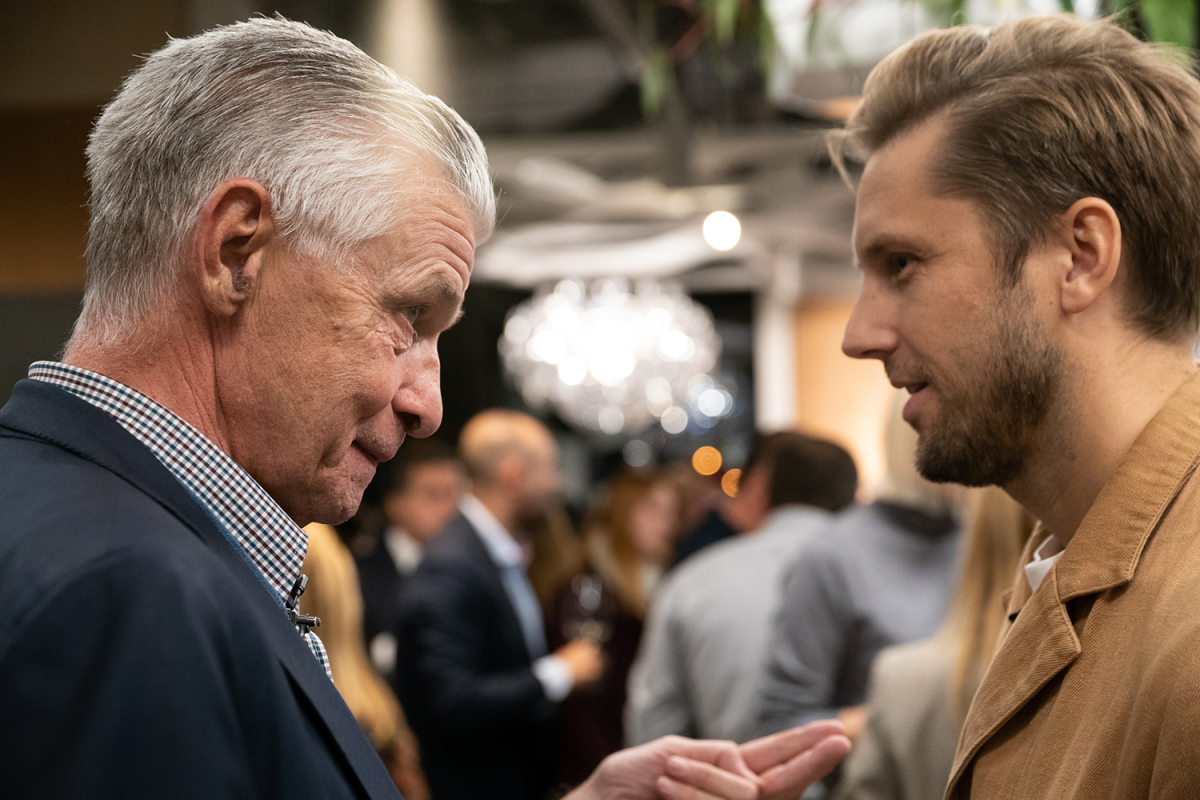 Cappellini is an icon of Italian design, an entrepreneurial creator and art director at Cappellini. He was included by Time magazine in a list of the most influential people in global design industry. Pettersson, founder and main strategist at the interdisciplinary studio Form Us With Love, is a represantative of a new generation of designers, who look for ways to create a more sustainable future (for example through the use of new materials, technologies and economic models) and broaden their scope of responsibility as designers.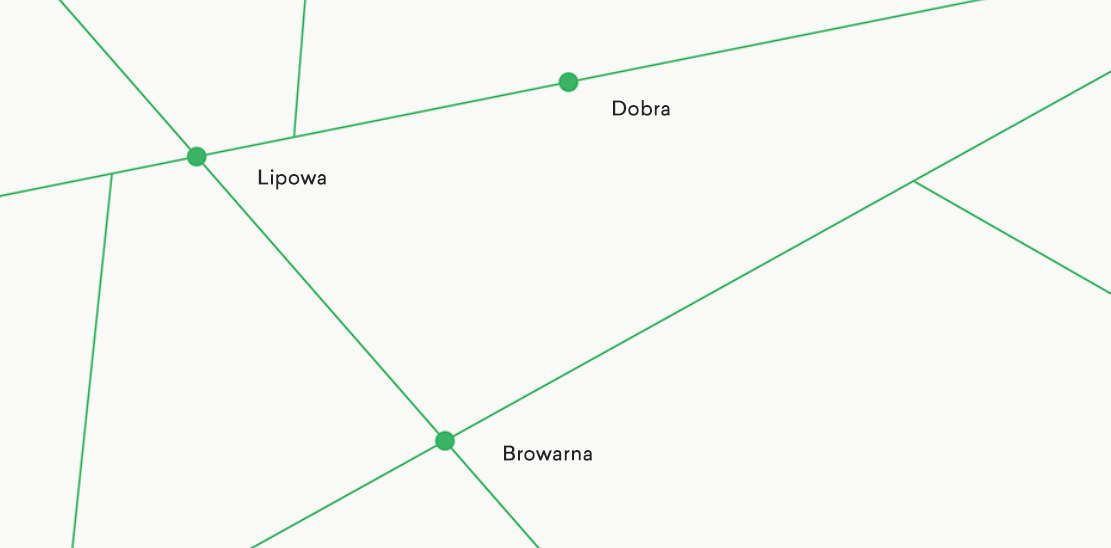 All Marro spaces are located within a 3-minute walking distance. Consequently, Marro partners and customers both have an easy access to the entire offer and an opportunity to peek into the context in which we are operating. While Lipowa and Dobra were meant to function as spaces for business meetings, product presentations or mockups, Browarna is a result of completely different ambitions and dreams.
Powiśle's transformation into an energetic and fashionable district is a phenomenon comparable to the biggest European city revitalisation projects. – In the surrounding investments we see not only business potential, but also an interesting urban-social  experiment – explains Robert Pełka, Marro CEO and initiator of new projects. – That's why we want Browarna to function as a space for meetings, discussions and inspirations. We believe that wealth of local examples and projects, a meeting of restless, creative minds (experts, artists,  people of culture) and discussions on the edge of various fields (art, design, culture, science, technologies) will turn Powiśle into an experimental space, touching all the senses.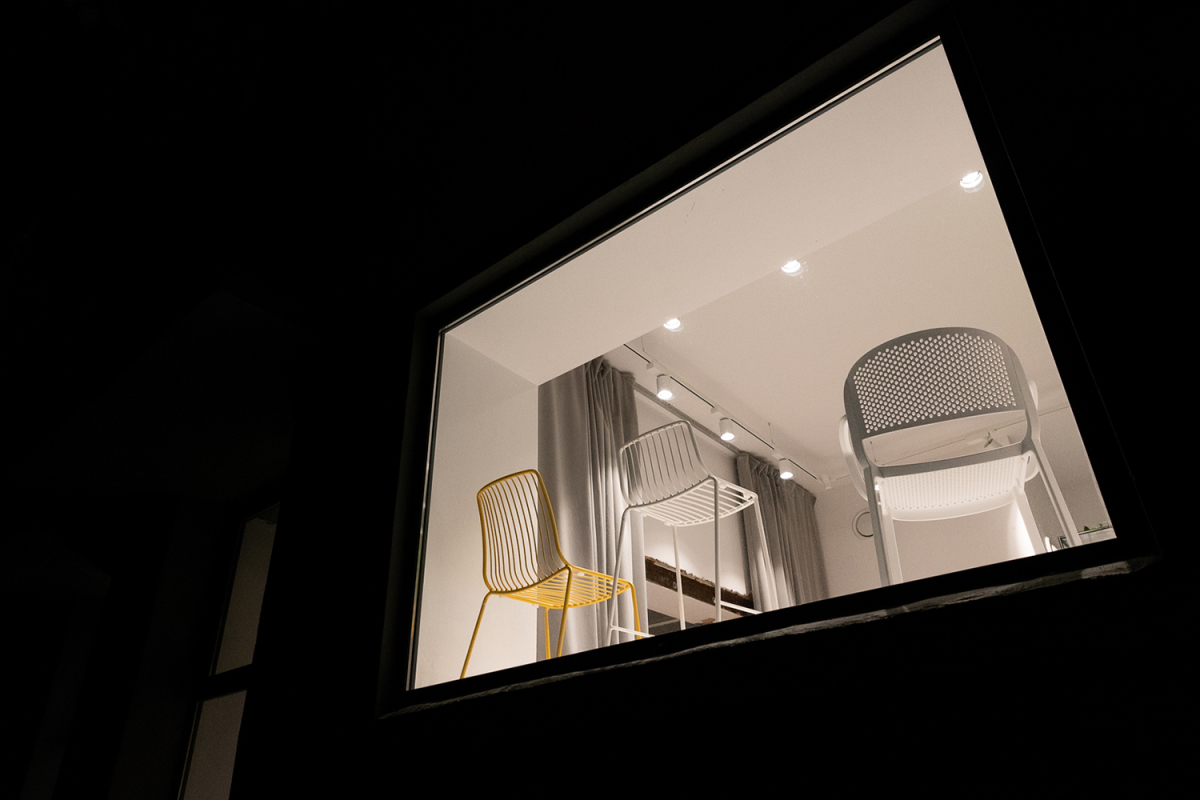 PS. We would like to extend thanks to our neighbours SAM Restaurant, for excellent snacks, and to Robert Mielżyński for a fine selection of wines. 
Photos: Marcin Żuberek