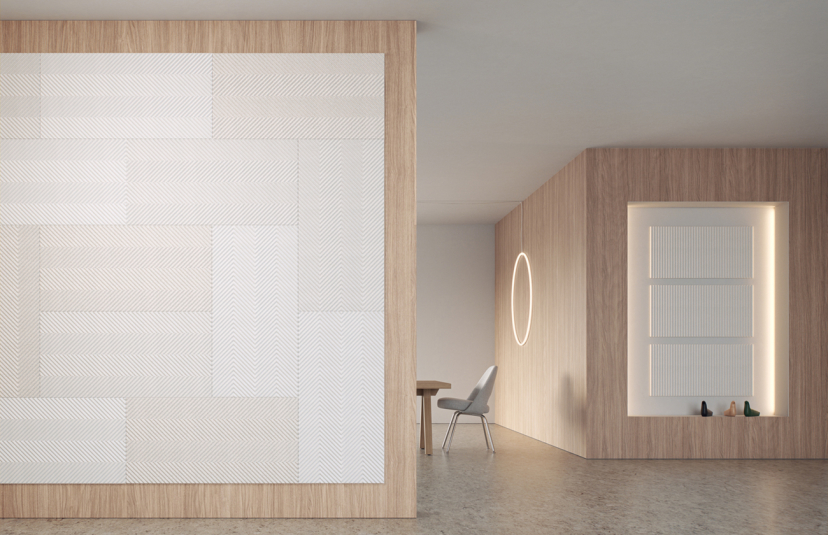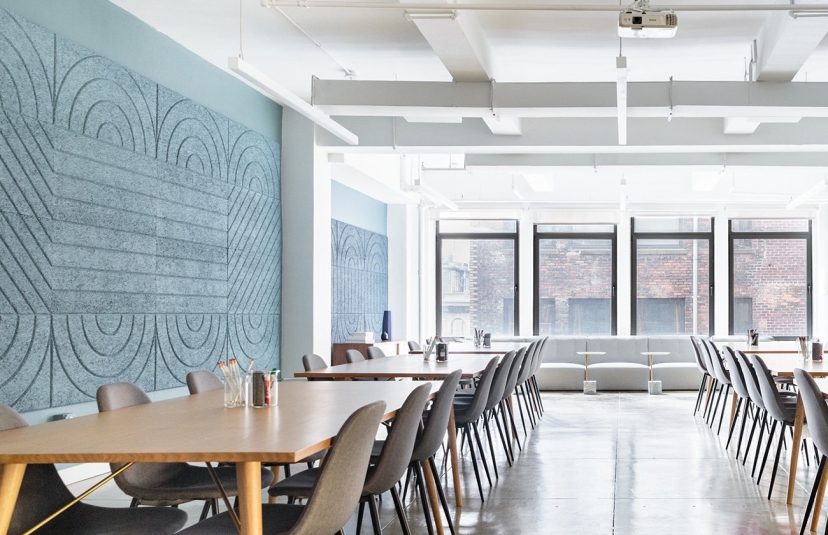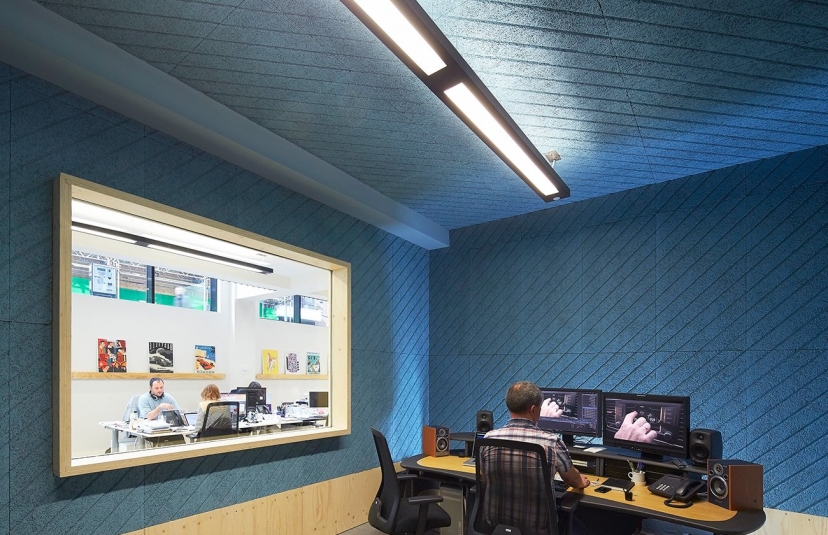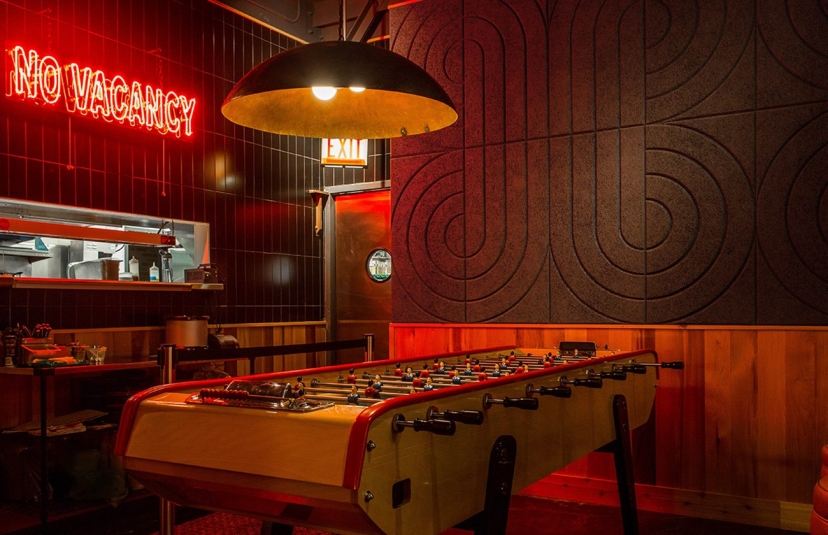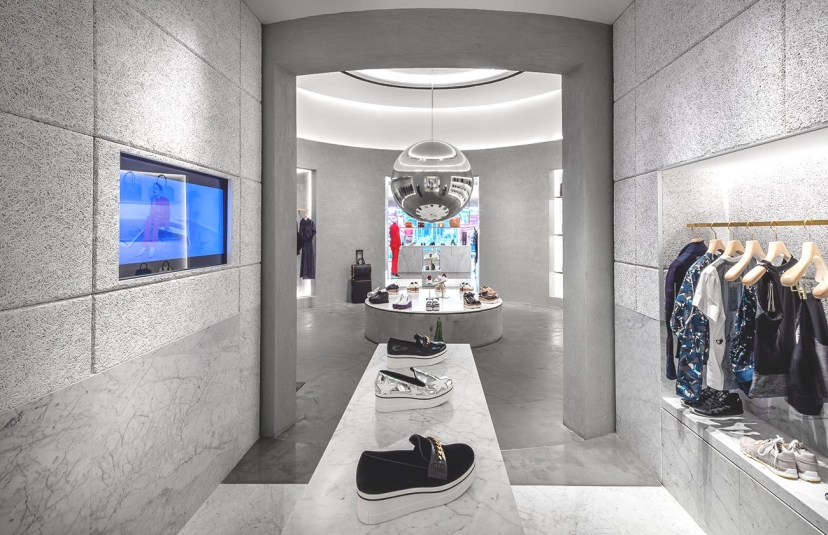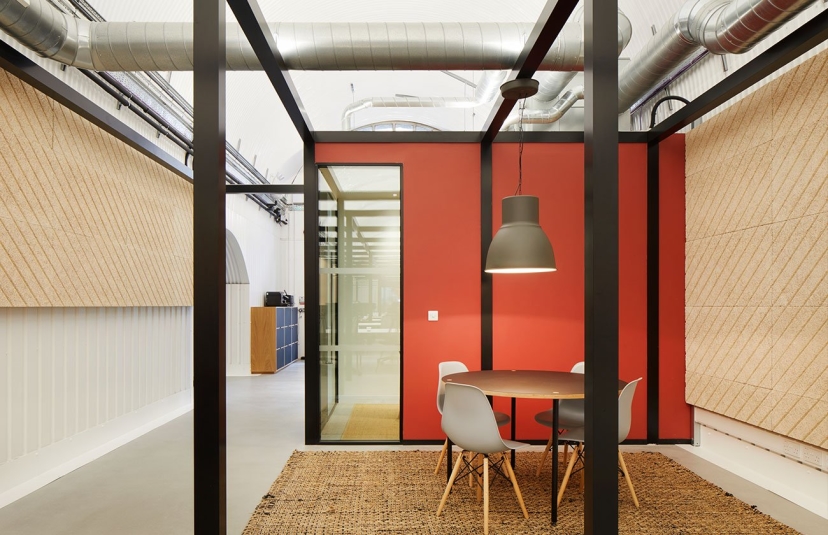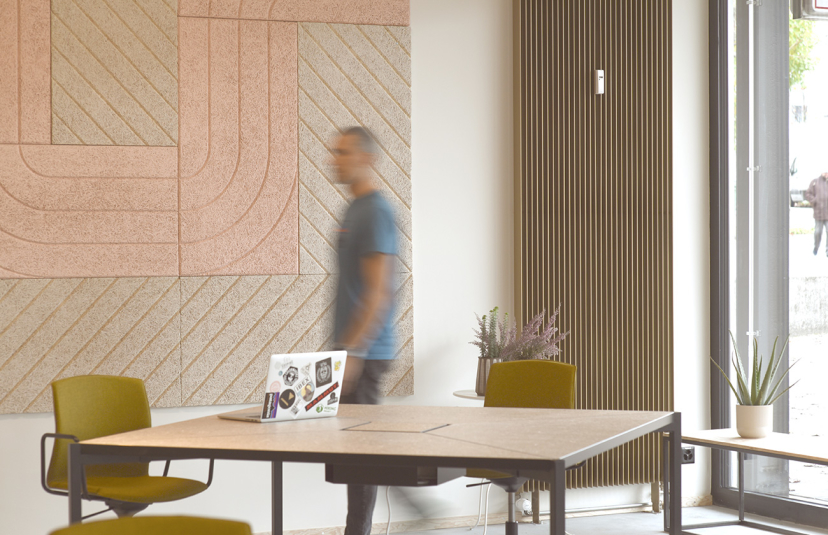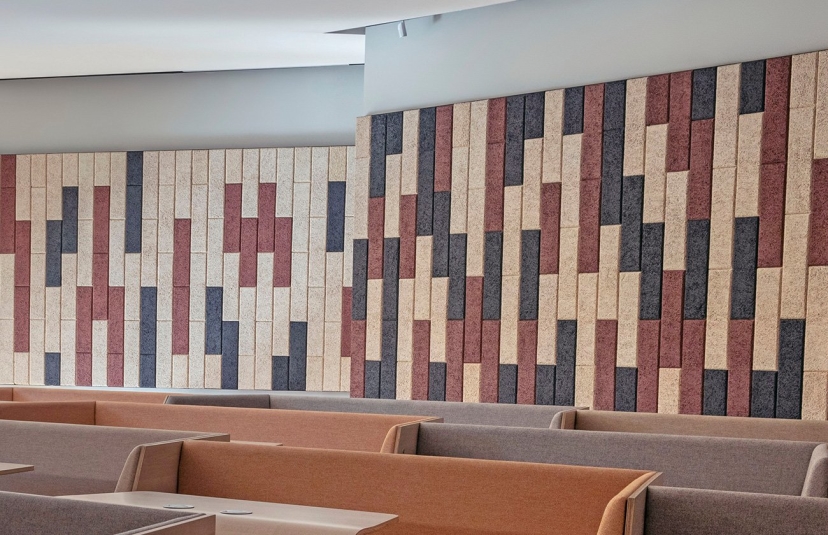 The new 100% bio-based BAUX Acoustic Pulp panel is the first in the world to uncompromisingly combine sound absorption, safety and sustainability.
BAUX Acoustic Pulp is made out of sustainably harvested Swedish fir and pine trees. Recycled water. Non-GMO wheat bran. Potato starch. Plant-derived wax. Citrus fruit peels. Zero chemicals.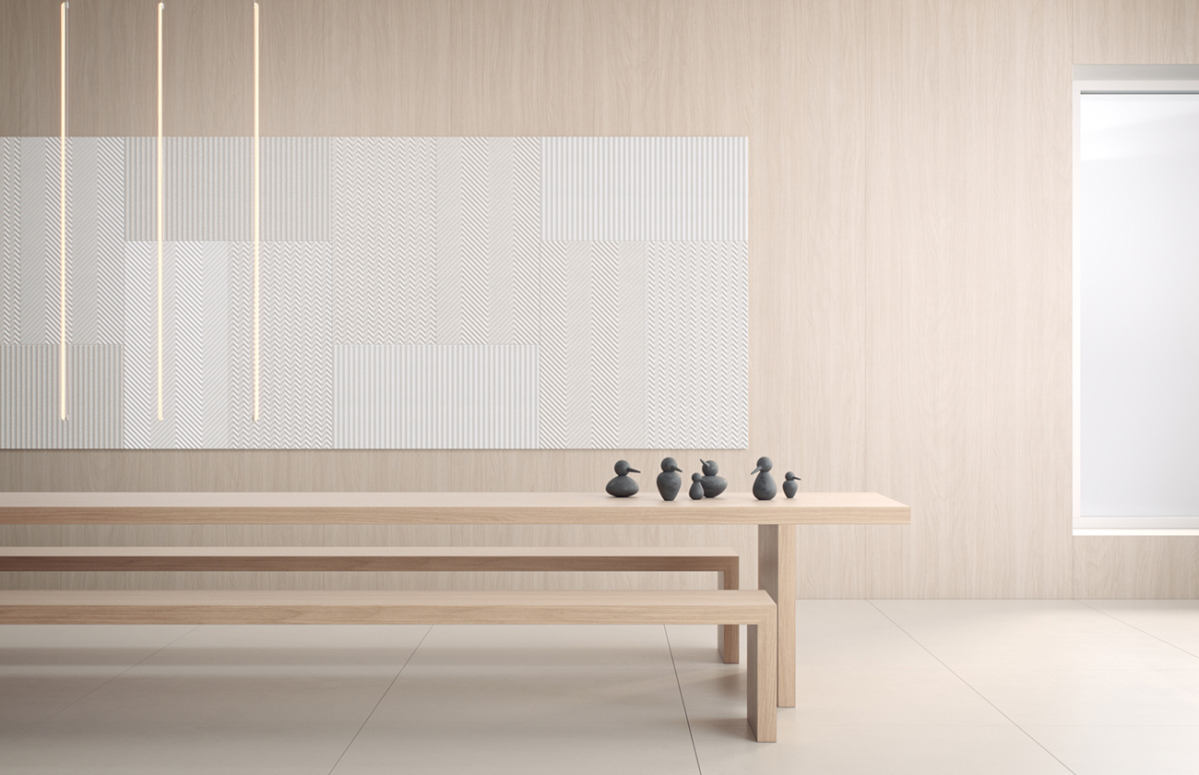 The inspiration came through origami art: after many experiments designers from the Swedish studio Form Us With Love came up with a series of simple patterns which matched their aesthetic and provided acoustical benefits.
To achieve extra sound absorption and durability, while maintaining a lightweight product with minimal material usage, Form Us WIth Love borrowed the hexagonal honeycomb structure originally invented by bees and used by the aerospace industry. The dried surface is also nano-perforated using an advanced laser technology for enhanced sound absorption. 
The new collection consists of 3 shapes in 3 different shades. – Adding paint would have compromised our vision of creating a 100% bio-based product. – say the designers. Instead, with BAUX Acoustic Pulp, color is achieved using different percentages of wheat bran—0, 5 and 30%. Together with the three origami patterns, there are nine color-pattern combinations and endless possibilities for mixing, matching and harmonizing with different space designs.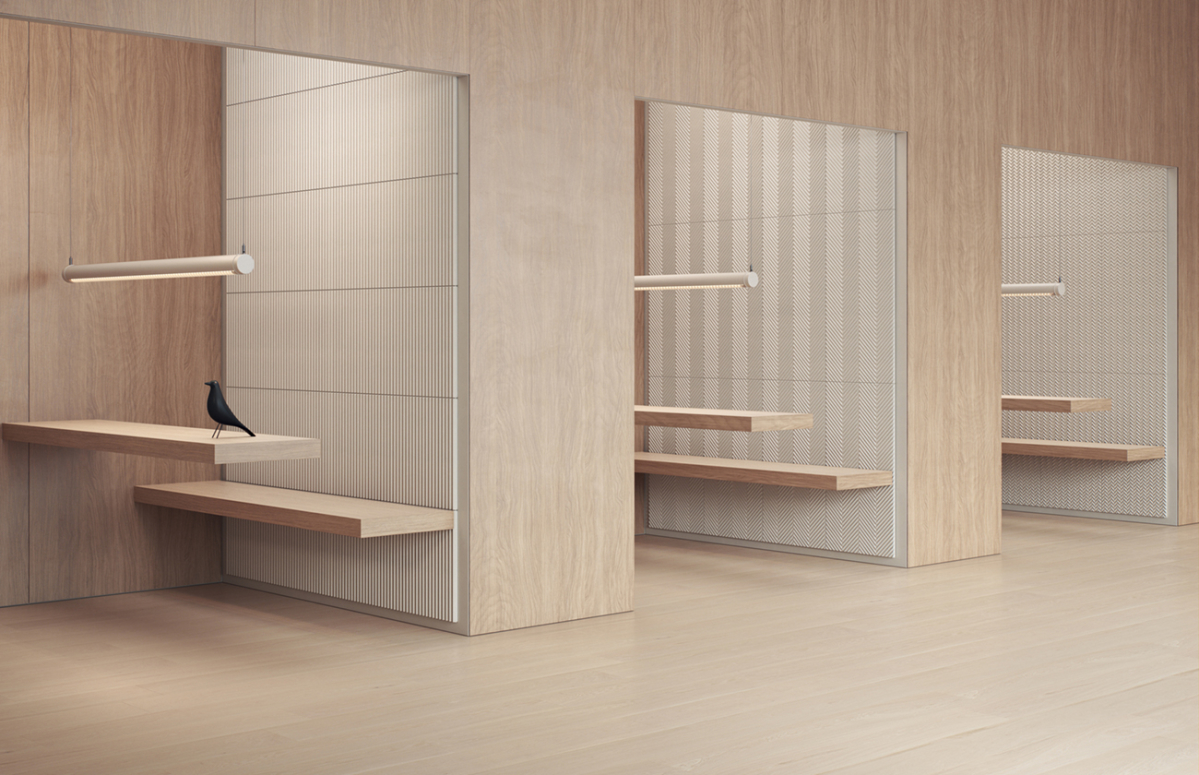 Innovative acoustic panels are popular among architects who rate them for a perfect combination of acoustics and aesthetic. Another benefit is the material's durability and color palette on offer. – My dream was to create an installation out of non-standard patterns and rich colors. Acoustic panels don't have to be something which just "disappears" – thanks to BAUX we have turned it into a central element. – says Lexi Goddard, interior designer, author of the new interior arrangement in the famous Motel Bar in Chicago.
Despite a relatively short time on the market, BAUX has chalked up a number of interesting projects, eg. in offices (also in coworking spaces), hotels, restaurants and education facilities.
photos: BAUX press materials