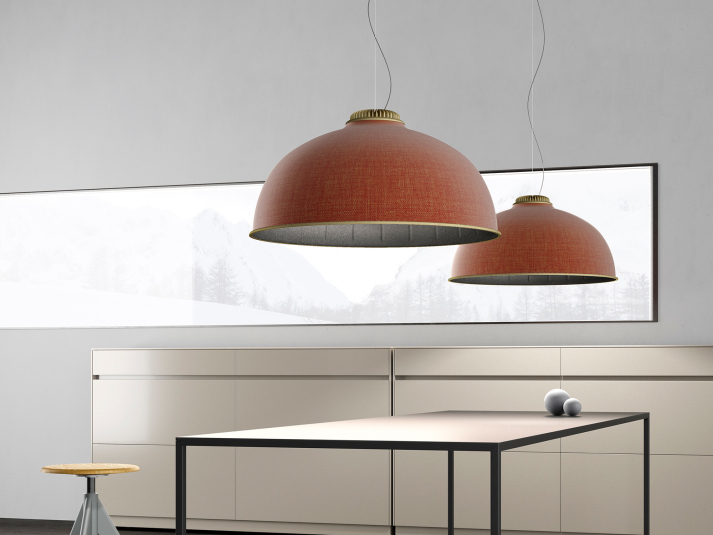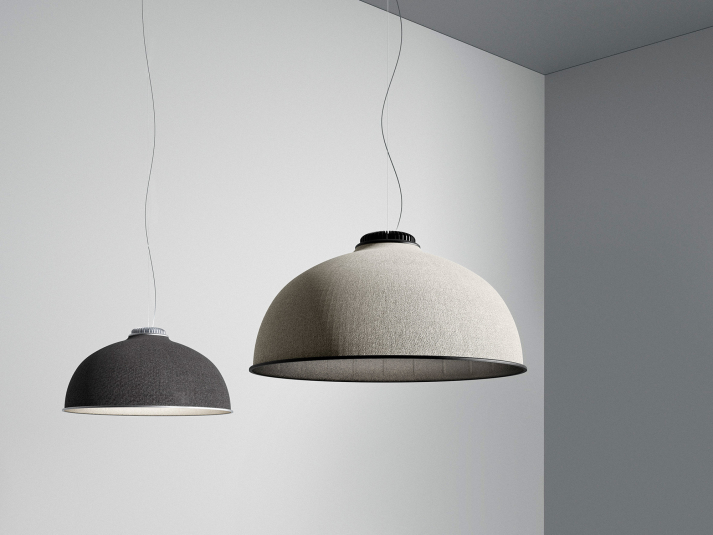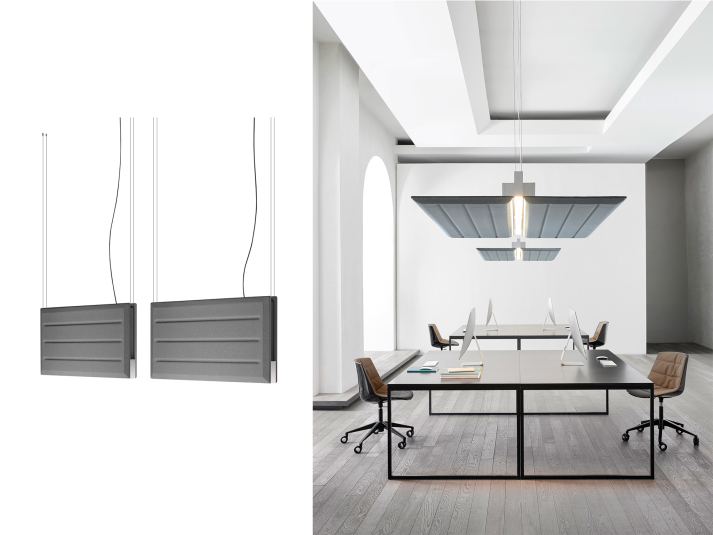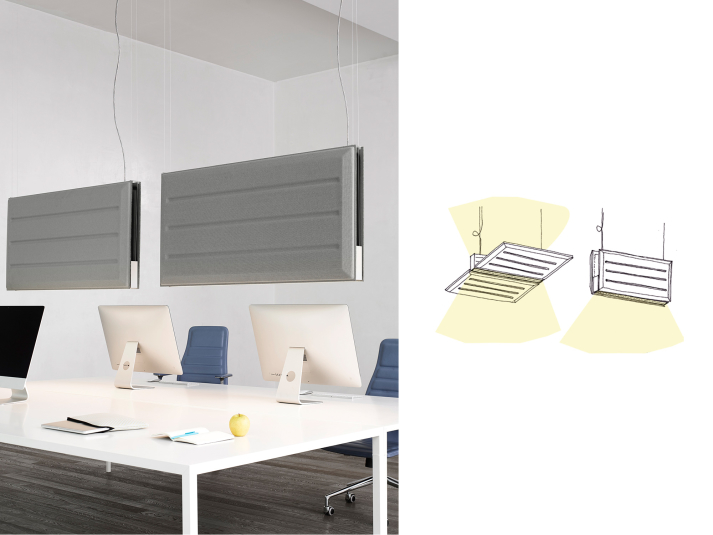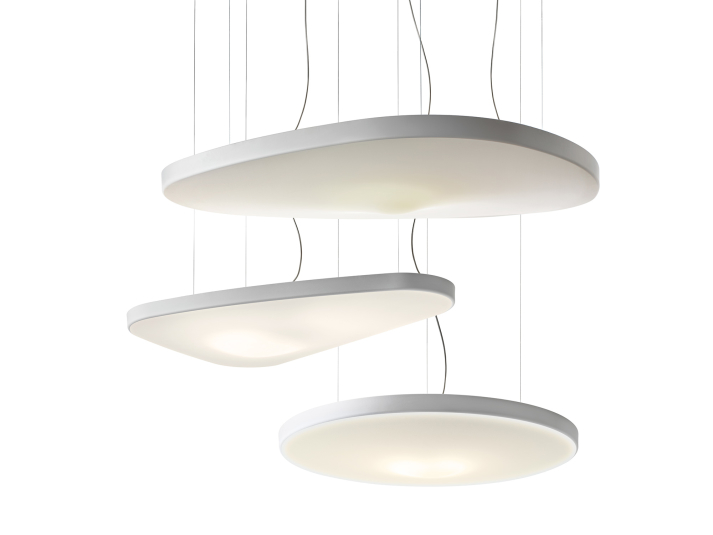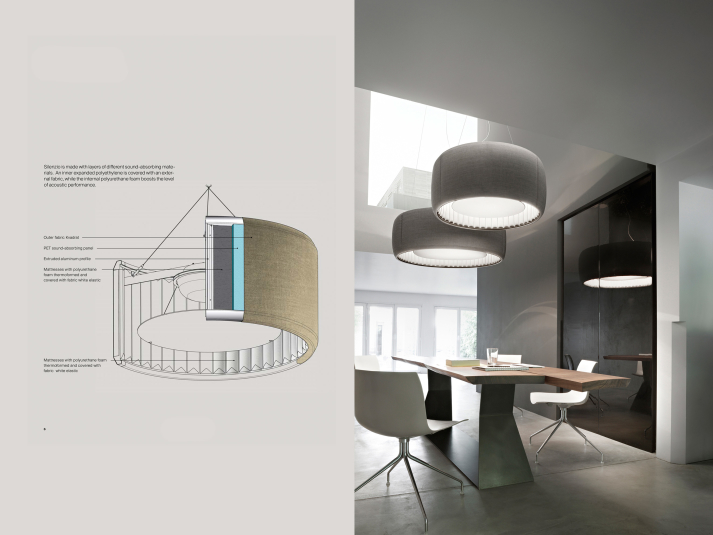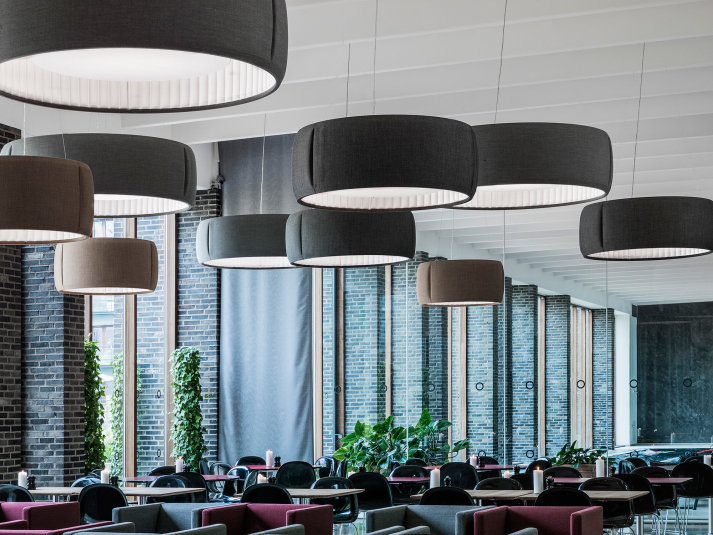 The most heated conversations during this year's Orgatec Fair in Cologne were about… silence. And specifically: office acoustics and other high traffic spaces. Architects who want to increase comfort by means of minimising noise have an ever-increasing portfolio of products at their disposal: acoustic panels and booths, even lighting.
Luceplan presented a new collection of lighting. Its technical solutions meet the demands of any kind of space: offices, hotels, restaurants, other public spaces or homes.
As a pioneer of acoustic lighting solutions, Luceplan has extensive experience in creating "all-in-one" devices, combining a high level of technical expertise and soundproof qualities with excellent Italian design.
Apart from acoustic models already present in the offer (Pétale designed by Odile Decq and Silenzio designed by Monica Armani), Luceplan presented soundproofing Farel lamp (designed by Diego Sferrazza). The lamp is dome-shaped and made from flame retardant acoustic material and fabric. Available in various colour options. Diameter: 80 cm, height: 40 cm.
– We were inspired by the traditional form of a dome, which uniformly disperses light – says Diego Sferrazza, Farel's designer – The end result is a minimalist product which provides acoustic comfort without sacrificing the decorative quality.