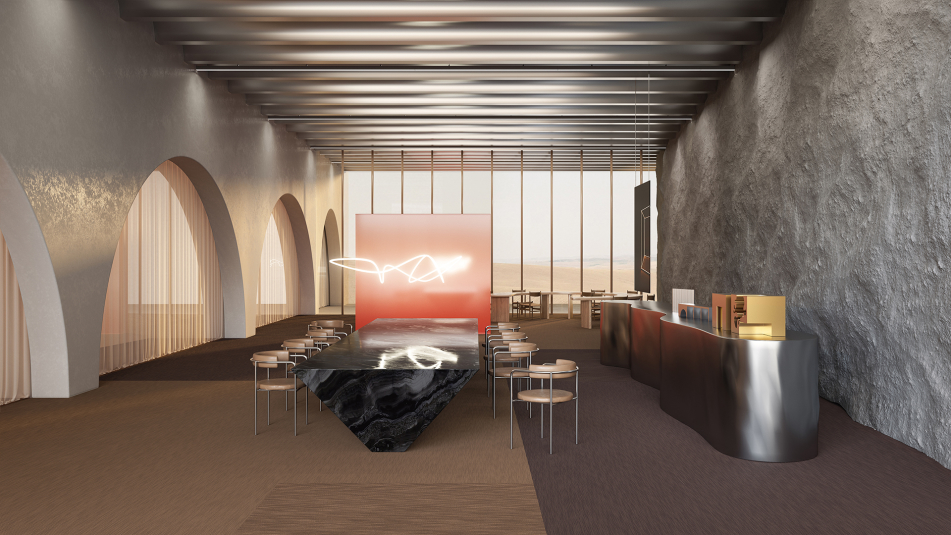 – We have come full circle and given the colour wheel a challenge.The six distinctive colours in the collection are made to bridge the neutral gap and take your flooring interior to somewhere new – says Annica Eklund, Creative Director Bolon. – With mindfully created neutral colours that are as natural as any vivid colour. Yes, there is such a thing as the perfect shade of beige and grey.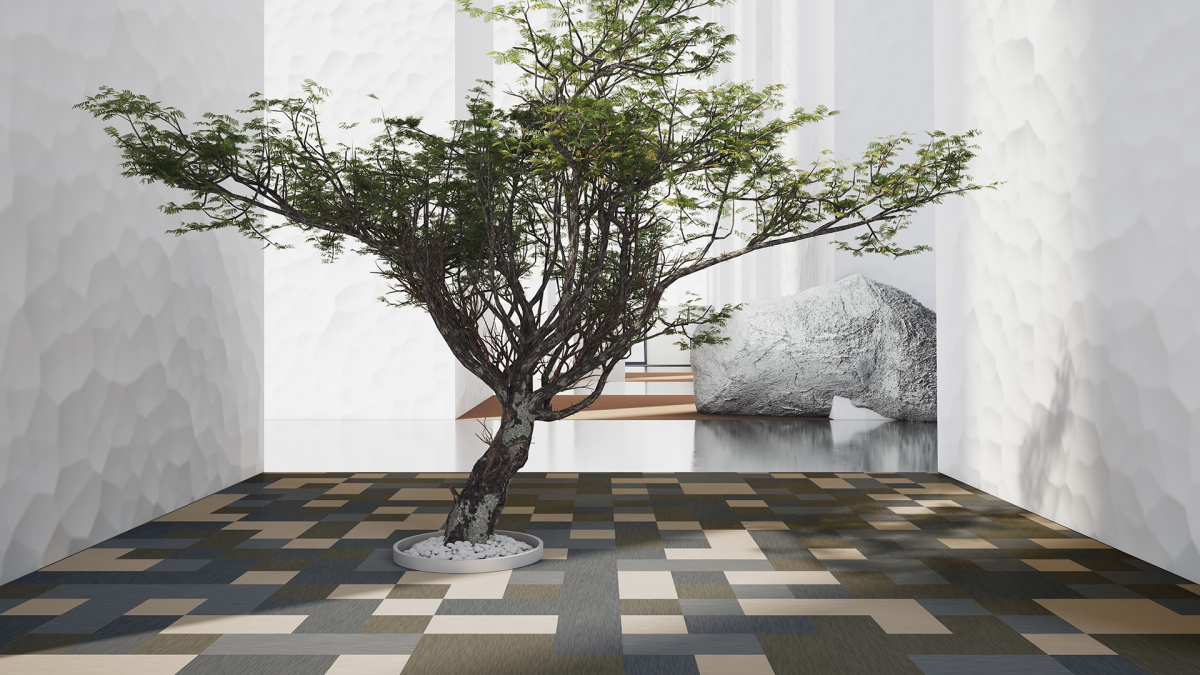 Emerge is a consistent base collection. Threads in both warm and cold shades woven together, and layers of subtle colouring make room for inevitable changes in light and shadow. The collection is available as Rolls and Tiles, Acoustic Tiles and can be installed alone or together with other Bolon collections.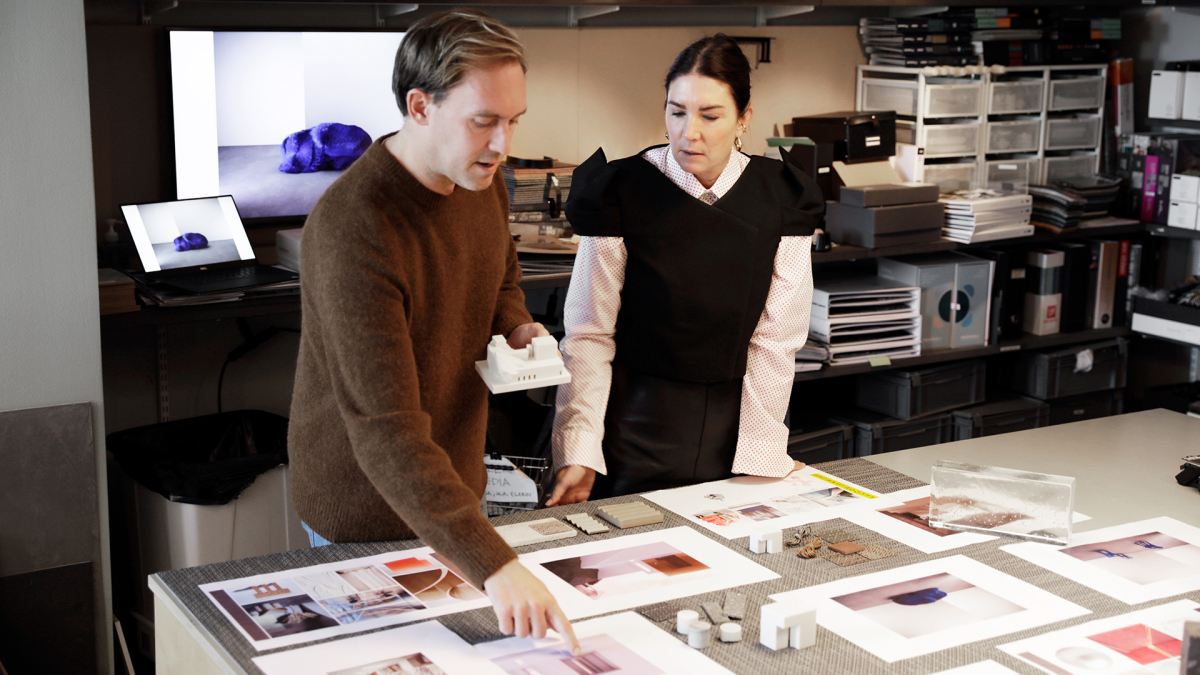 An important aspect of the new collection is… virtual reality. VR is more expected to be used in architecture to showcase the grandeur of projects, but the technical advancements in recent years have shown the possibility of close ups, to see materials and solutions in detail rather than a vague depiction of what is to come.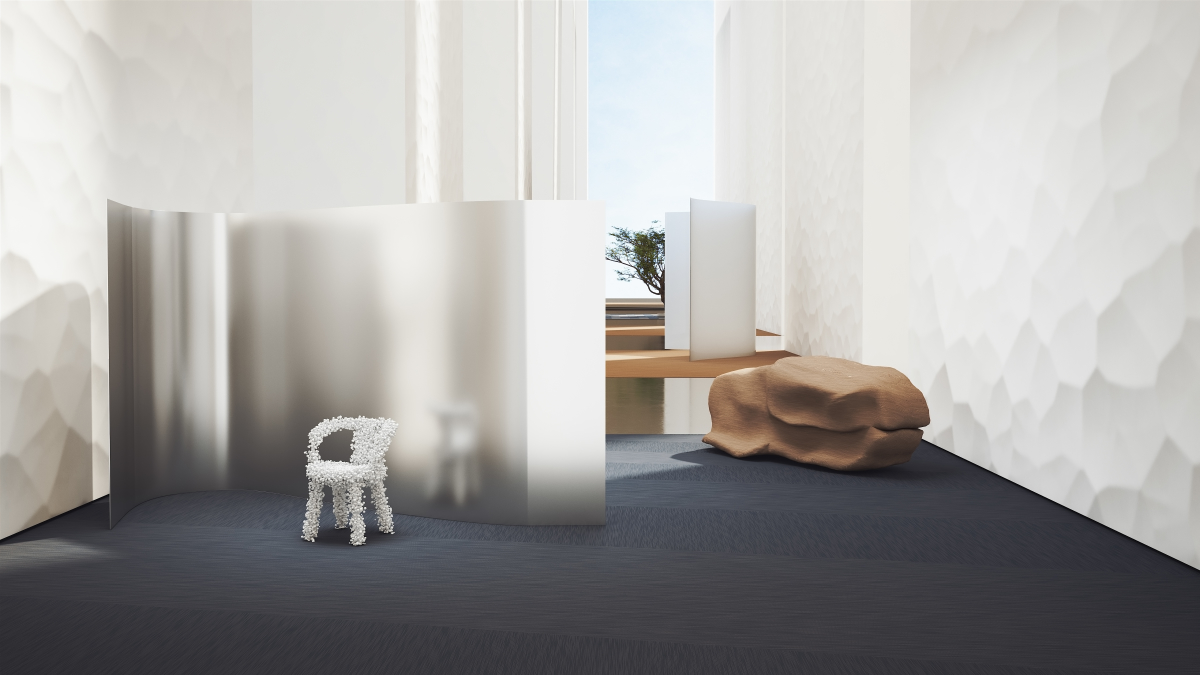 For Bolon creative director Annica Eklund reinvention was one of the reasons she embarked on a digital quest together with Niklas Larsén at MER Architects. Together they have taken the 1940's family business into a new era where the present is a reflection of the past and the future.
– Last year at the Stockholm Furniture Fair I realized how everything must, should and will change in terms of launching products, general visibility of our brand and how we could enter the future. Virtual reality has been around for a while and I found it an intriguing tool to help the brand to the next level – explains Annica. Full conversation about using VR in design and marketing can be found here: https://www.bolon.com/en/newsroom/news/2021/behind-the-process-bringing-bolon-in-the-virtual-world.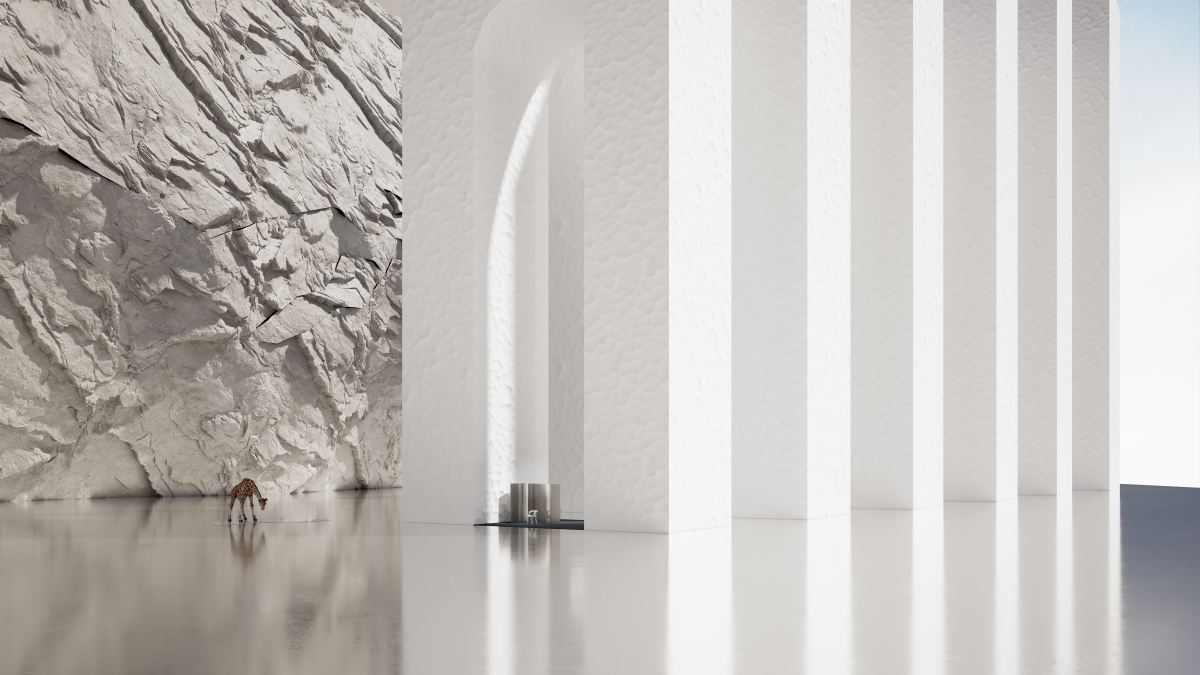 Podsumujmy najważniejsze cechy nowej kolekcji Bolon. "Emerge" to:
1. Long-lasting flooring: what emerges from Bolon is founded in creativity, that engineering know-how and the rhythmical sound of the working looms in the factory, creating a long-lasting product with a 15-year warranty.
2. Conscious production: Bolon is constantly striving to succeed in finding the most sustainable and durable symmetry. This collection checks boxes of conscious production – the recycling and rethinking none of us can exist without. Emerge is produced with recycled material, contains no phthalates and is environmentally certified.
3. Reliable durability: Because the Emerge collection is made to last, it is a high value and cost-effective collection, having a high durability – Class 33 and passes interiors with heavy foot-traffic. A 15-year warranty says a lot. This ethos provides the basics of a ground-breaking flooring.
4. Endless possibilities: These neutral colours do not imitate any existing material. Instead, they have their own identity, and the power to transition and emerge much like a chameleon – offering limitless possibilities in designability.