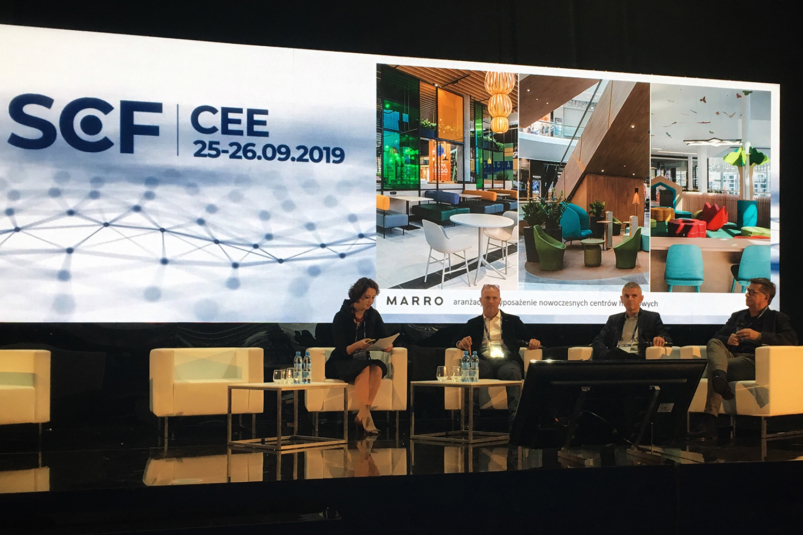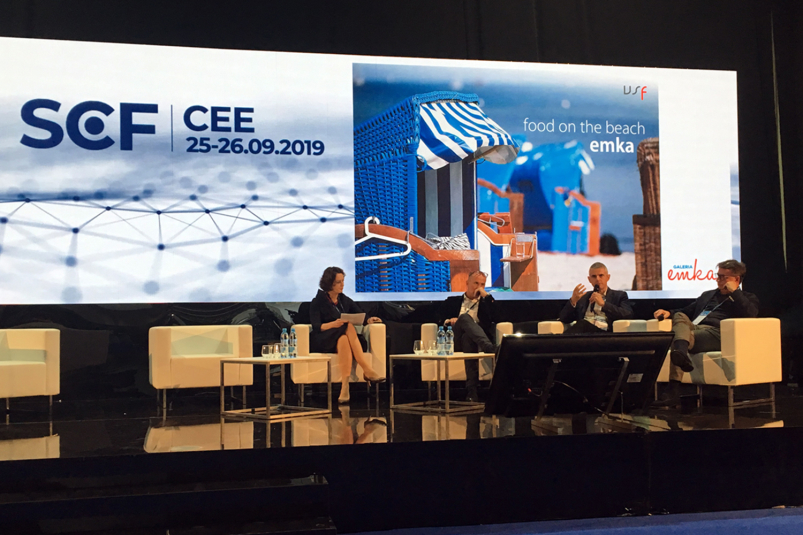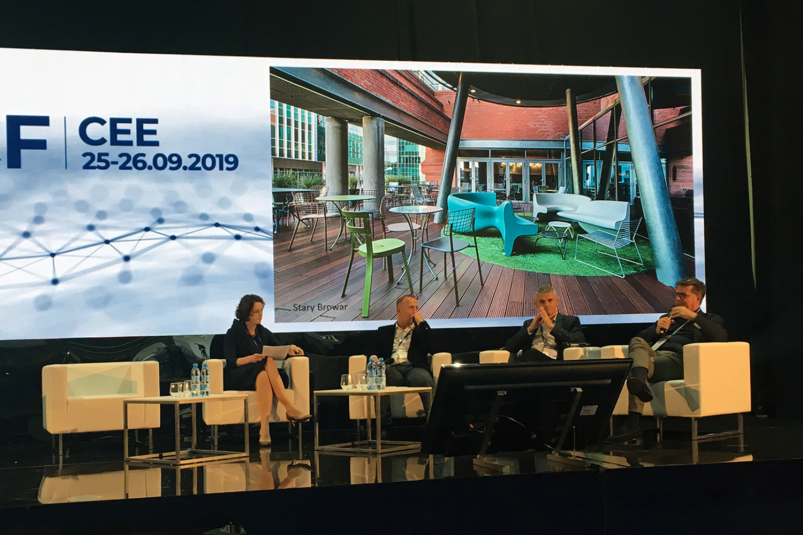 Autumn edition of the Shopping Center Forum fair is behind us. We would like to thank all visitors to our stand – for meetings and discussions – and our partners – for involvement in preparations and the final effect.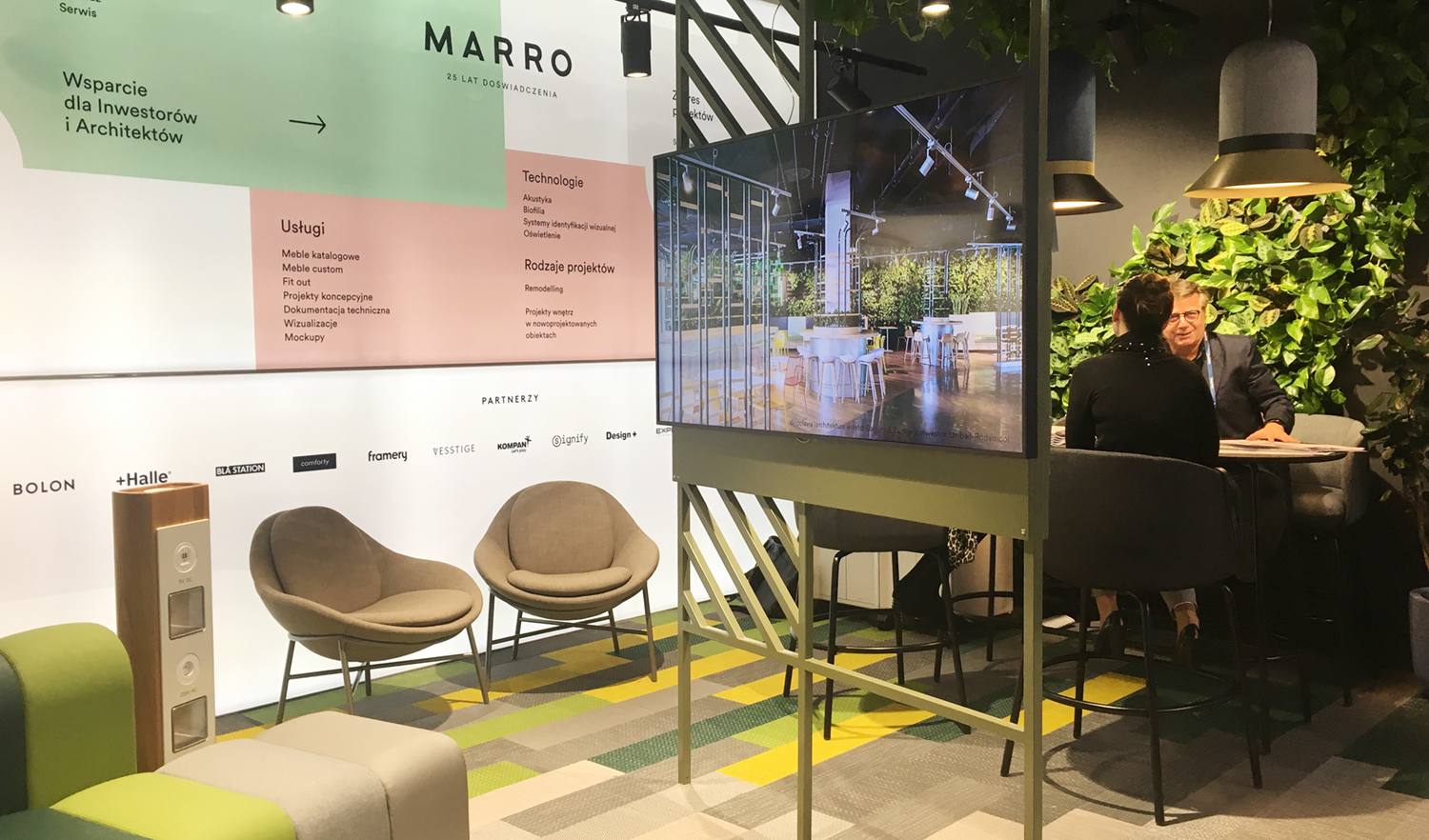 We were present not only as an exhibitor. Robert Pełka, our CEO, took part in the discussion panel "Vision, project, implementation: new food court zones", moderated by Agnieszka Zygmunt (Funkciona Architekci). The participants (also Paul Ayre / VSF Creative and Radosław Sojka / Mąka Sojka Architekci) discussed functions and directions of evolution of modern food courts.
Participants presented projects such as VIVO! Lublin (previously: Tarasy Zamkowe), Stary Browar in Poznań, Galeria Emka in Koszalin. Radosław Sojka discussed several projects outside of Poland, e.g. Time Out Market and Houston Yards in New York as well as Boxpark Croydon.
– From the user's perspective 2 aspects of a space are critical for its evaluation: readability and memorability – said Paul Ayre – "Readability" refers to whether visitors can easily move across the shopping centre, with swift and intuitive understanding of its functional zones. If a space doesn't meet this criterion, visitors of a shopping centre feel lost. "Memorability" denotes the extent to which a space is memorable. Original solutions lead to a vivid identity of an object.
More and more managers are faced with a need to modernise an object. That's why remodelling of a shopping centre from the perspective of architects was an important aspect of the discussion. How to efficiently implement this process, so that its effects are visible in the attendance and financial results?
– One has to remember that remodelling is not only superficial attractiveness but also inclusion of amenities for the customers, such as a broader gastronomic offer, attractions for families with children, playgrounds or chill-out zones. In this respect the success of remodelling depends on understanding how social and individual expectations, needs and behaviors have changed – said Robert Pełka.