Casa study: Nowa Stacja Pruszków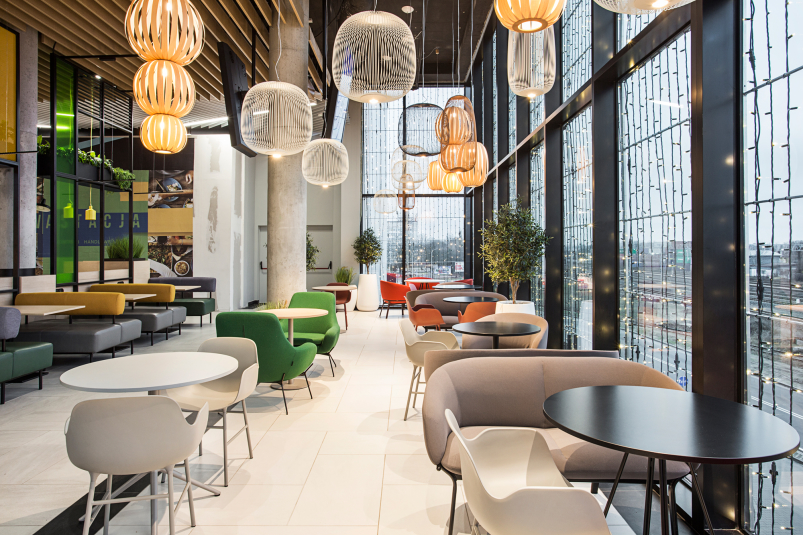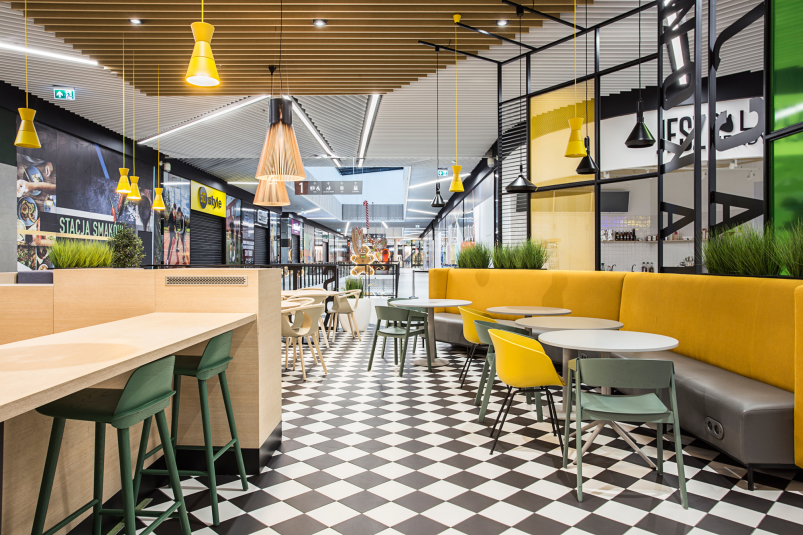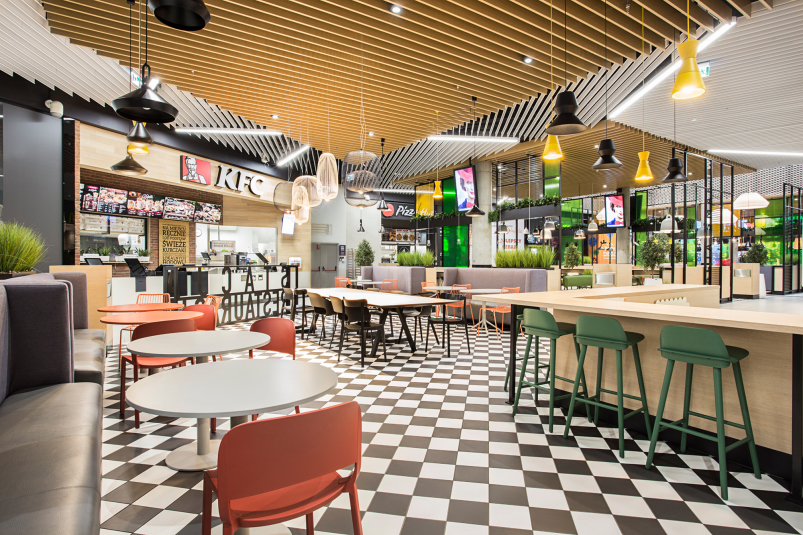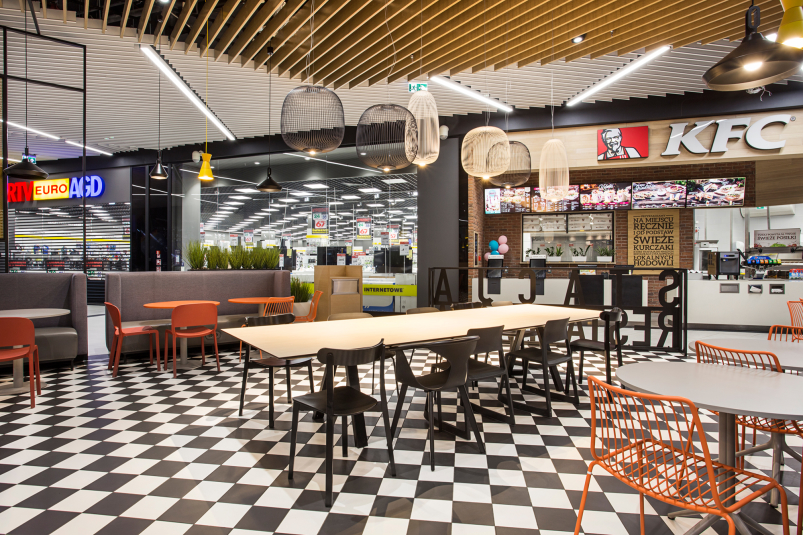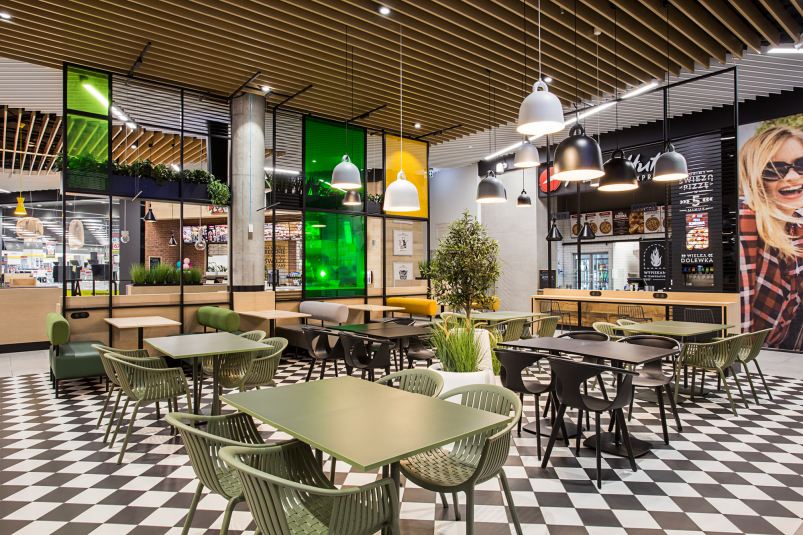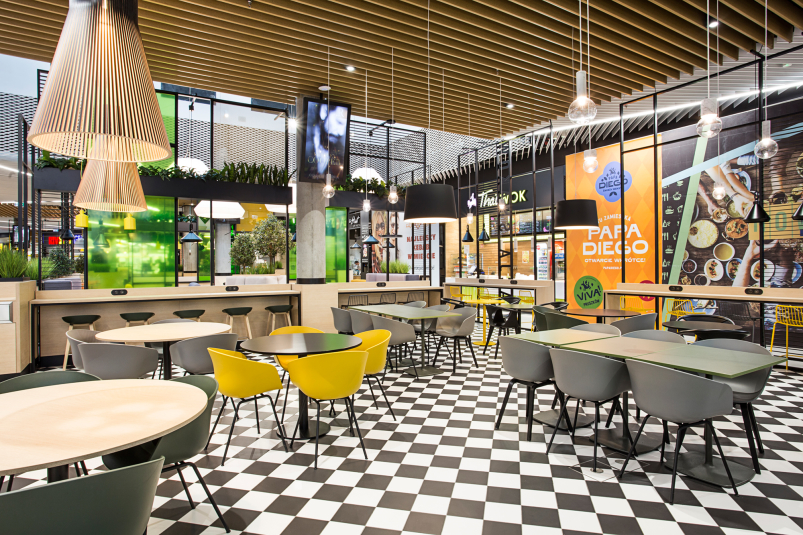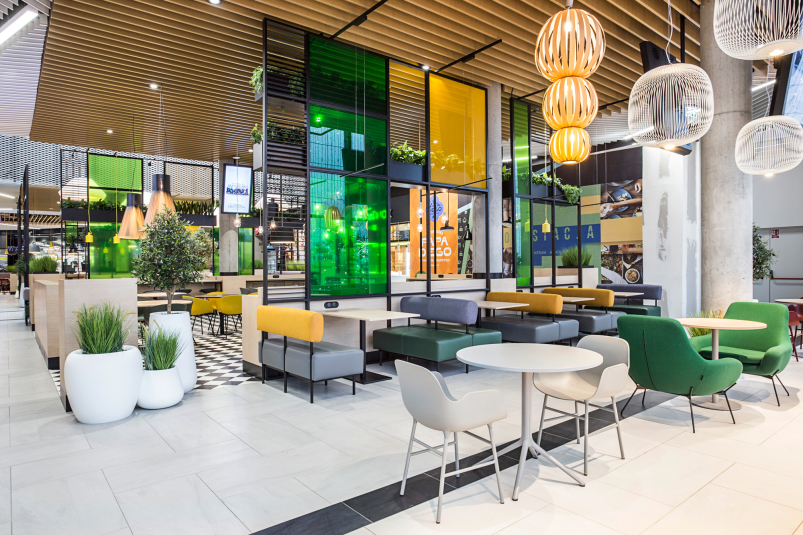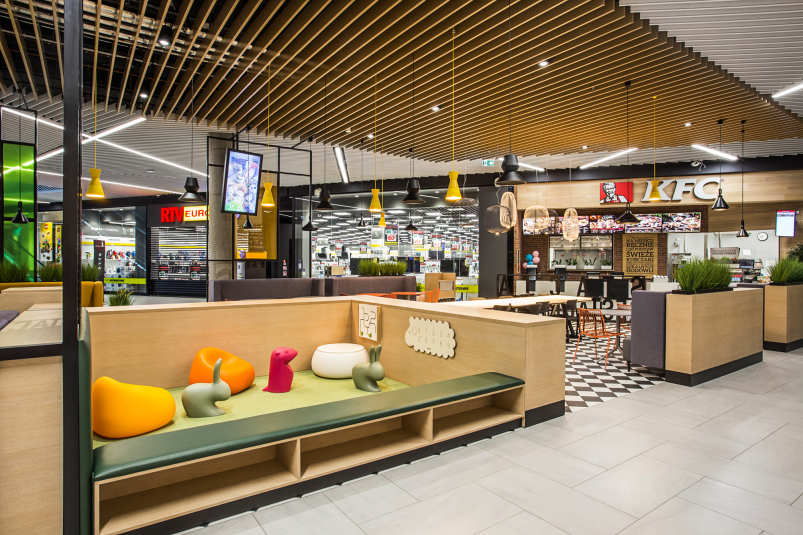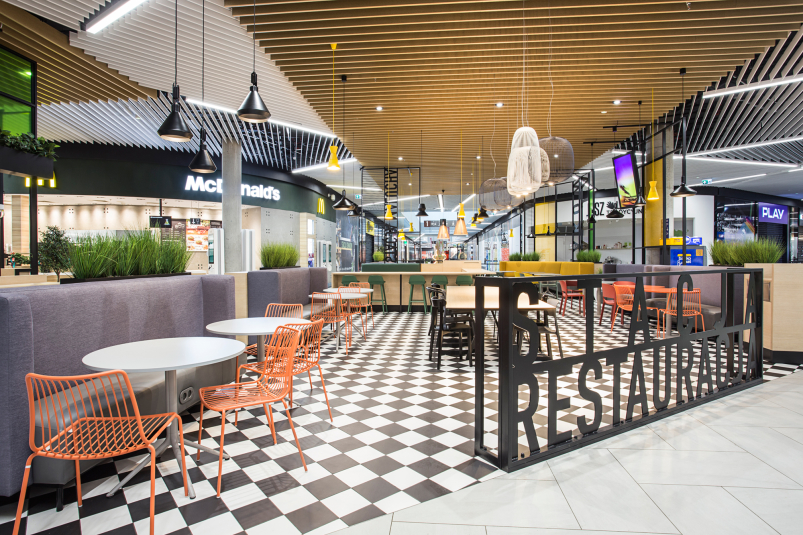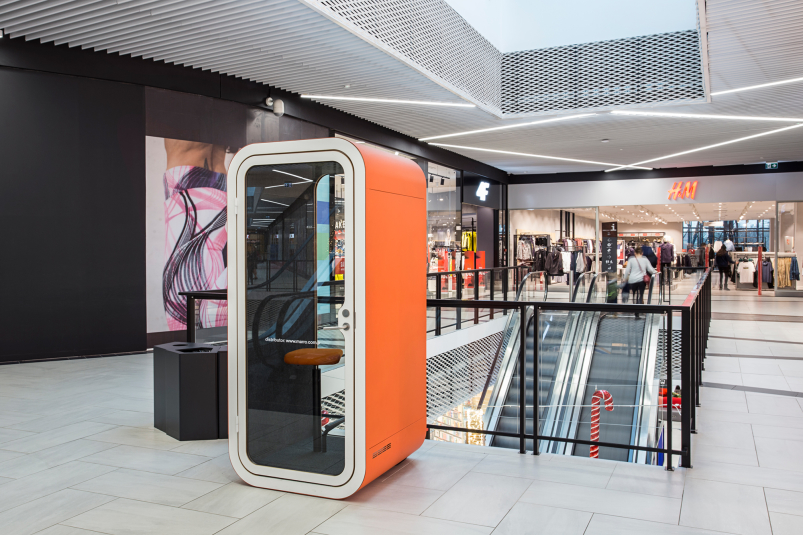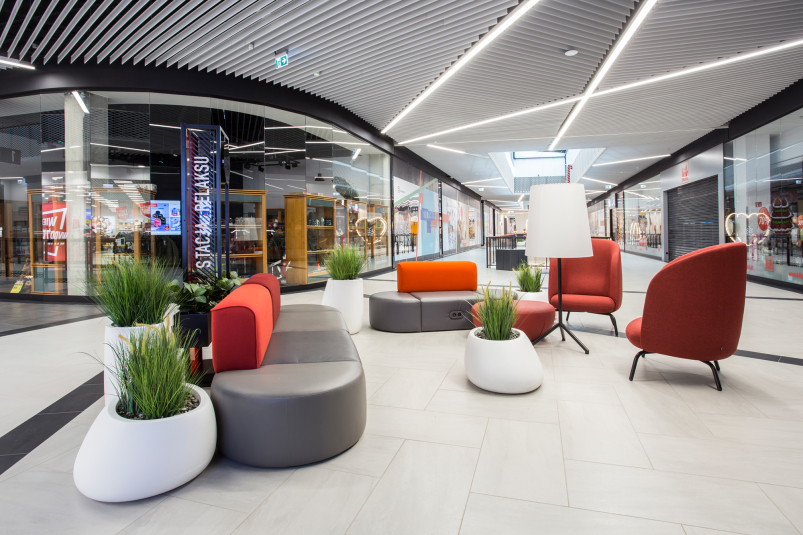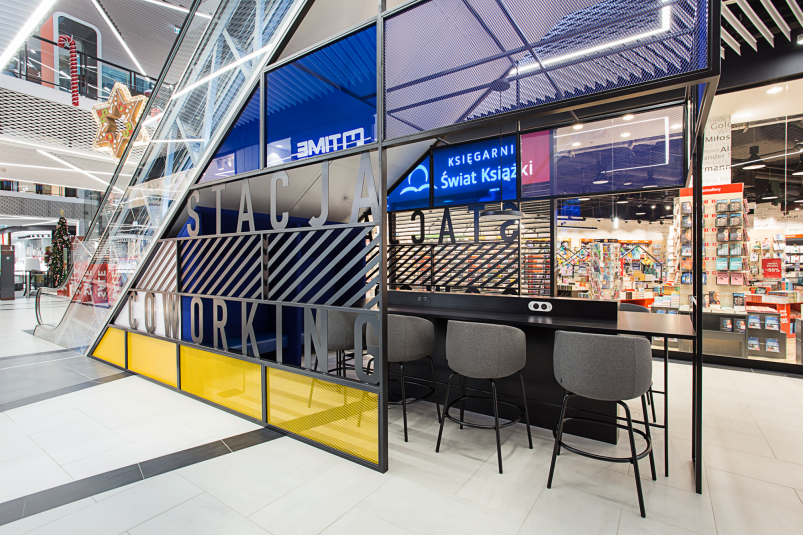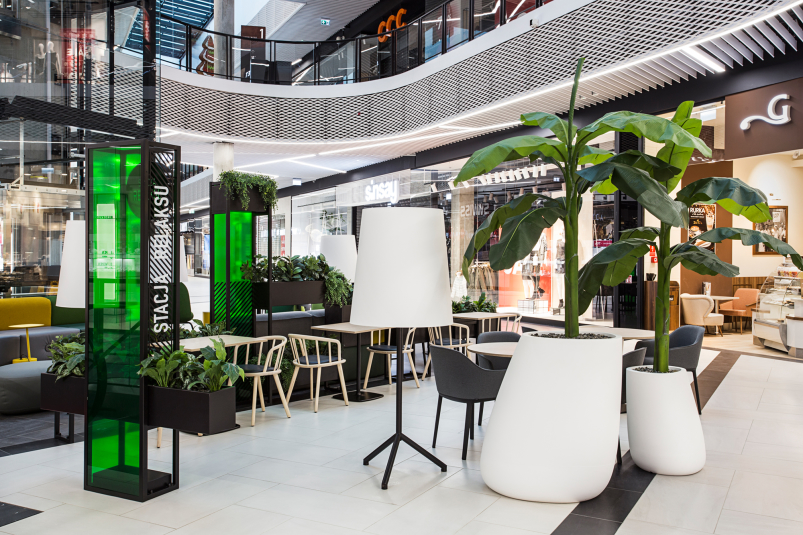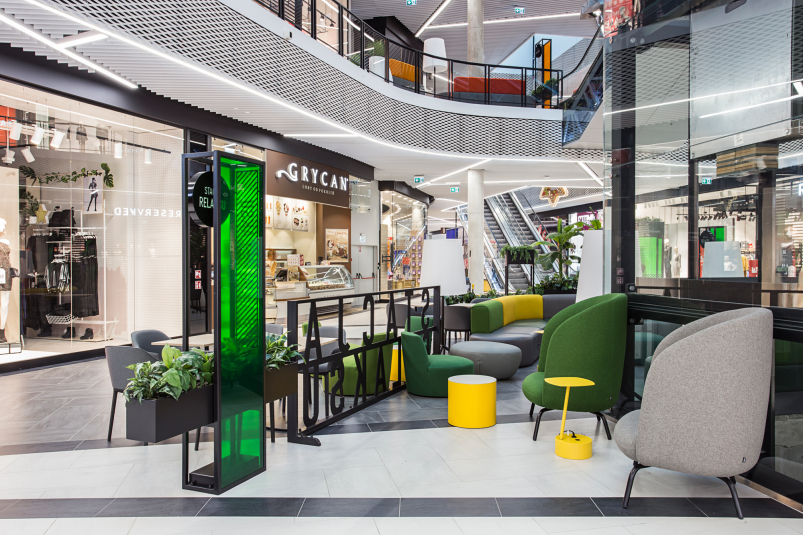 Creating a vivid image of a shopping centre is aided – apart from location and unique tenants – by a skilful use of common areas. It is here where facility administrators, just like stores, can design experiences which will ensure that visitors won't confuse the object with any other.
It's worth paying significant attention to zones such as food courts, chill-out zones, playgrounds and parent with a child rooms as well as outside terraces and gardens. Today almost all of them undergo an evolution.
Nowa Stacja in Pruszków (architect: Design+, investor: ECC Real Estate, contractor: Marro) is a fine example of changes in food court design. Food court has been divided into open areas, dedicated for groups and families with children (a landmark of the zone is a large table for 10 persons, allowing for integration and eating together) and more secluded spaces giving a sense of intimacy. Many design solutions bring fashionable restaurants to mind. Tall steel panels create an effect of huge windows. Colourful glass panels have been installed alongisde them, creating an eye-catching play of light. There is also a large amount of diverse greenery, in both standing and hanging pots. Tables and chairs were manufactured by leading design companies such as Pedrali, Hay, Normann Copenhagen and Muuto.
Similar trends are at work in chill-out zones. Instead of being a mere waiting room they turned into an attractive, cosy space. The key are comfortable, upholstered furniture and warm colours. In Nowa Stacja every chill-out zone has a screen integrated with greenery and a very comfortable sofa with built in sockets. Poufs and floor lamps complete the picture.