New arrangement of our showroom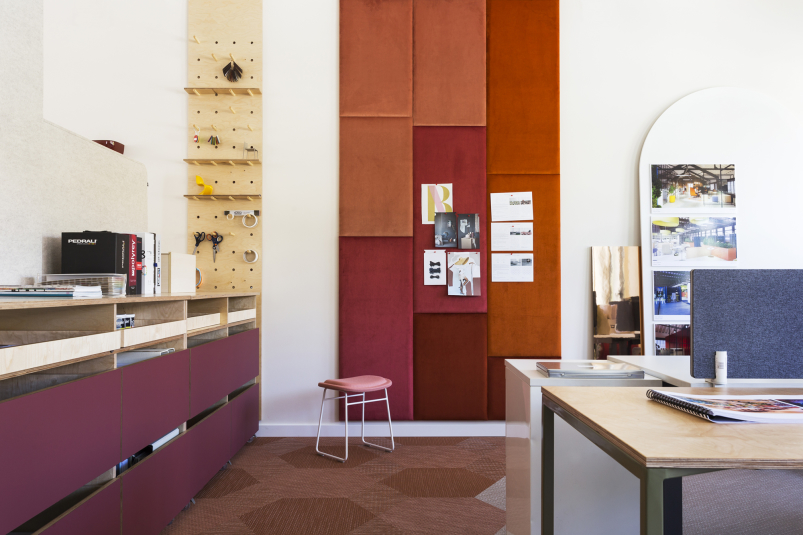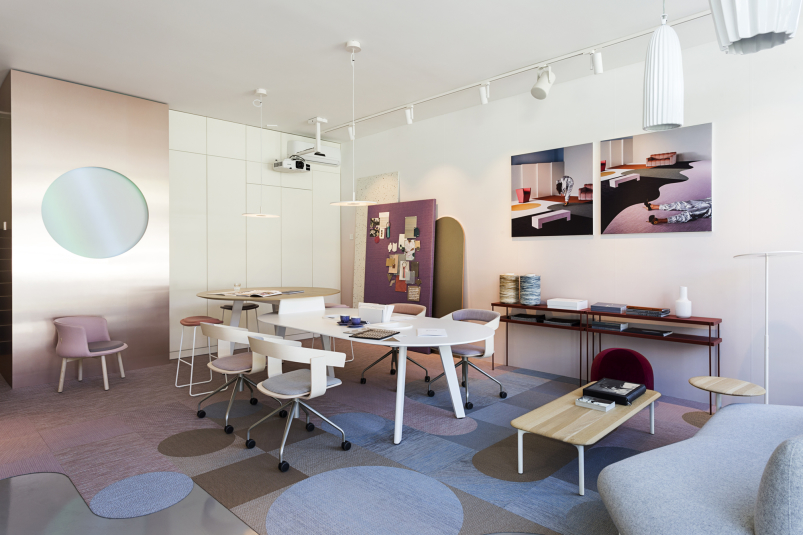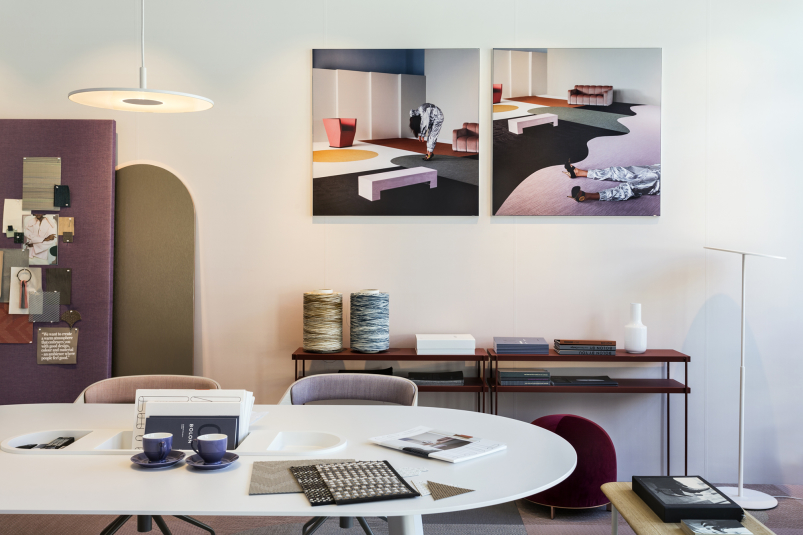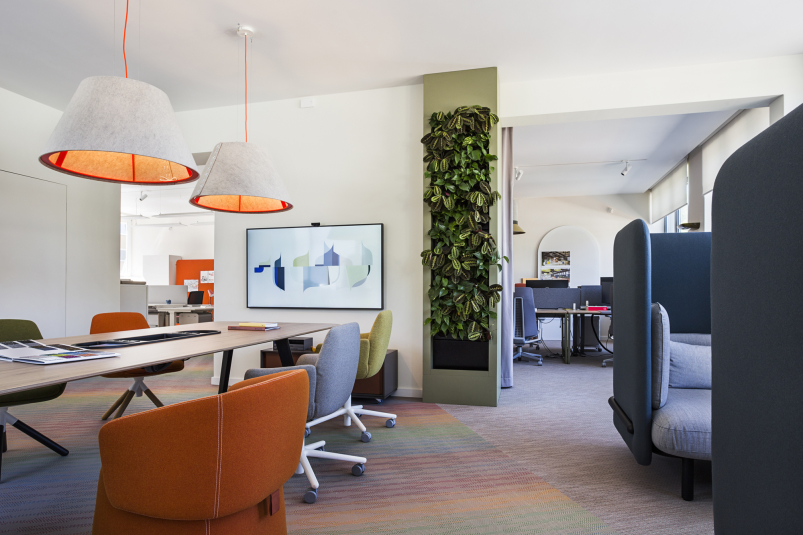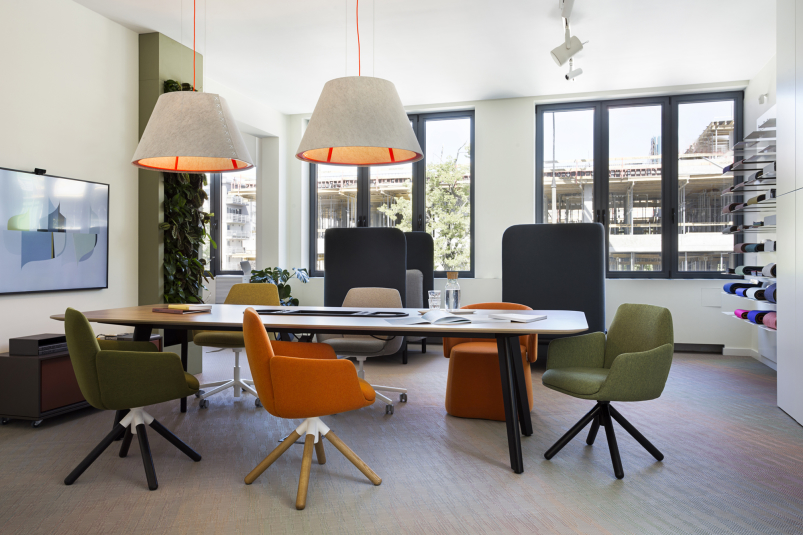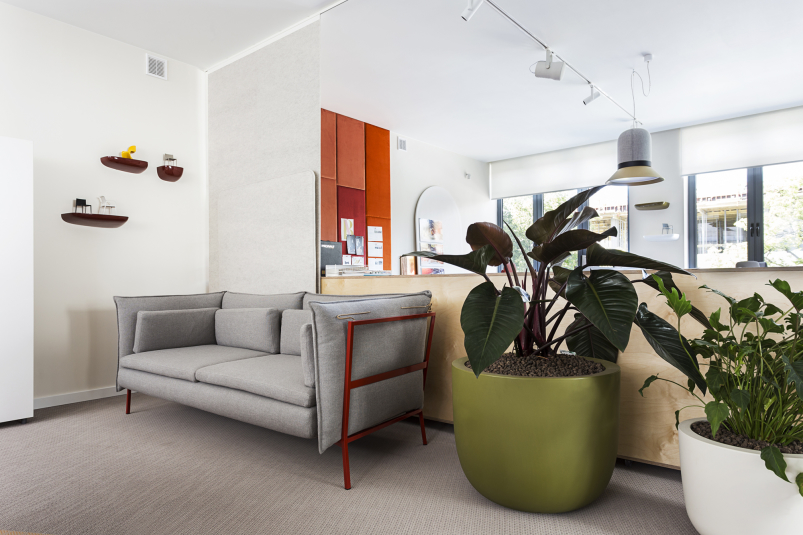 We are up to date with industry trends. There are increasingly many directions, possibilites and "fashions" – sometimes our role is to put them in order so that we can offer architects and investors the best possible solutions.
When our Design Team began working on the new arrangement of Marro Lipowa showroom, it chose trends which complement our core values. And brands with which we share an understanding of design in everyday life, e.g. Haworth, Cappellini, BuzziSpace, Framery, Kvadrat or Bolon.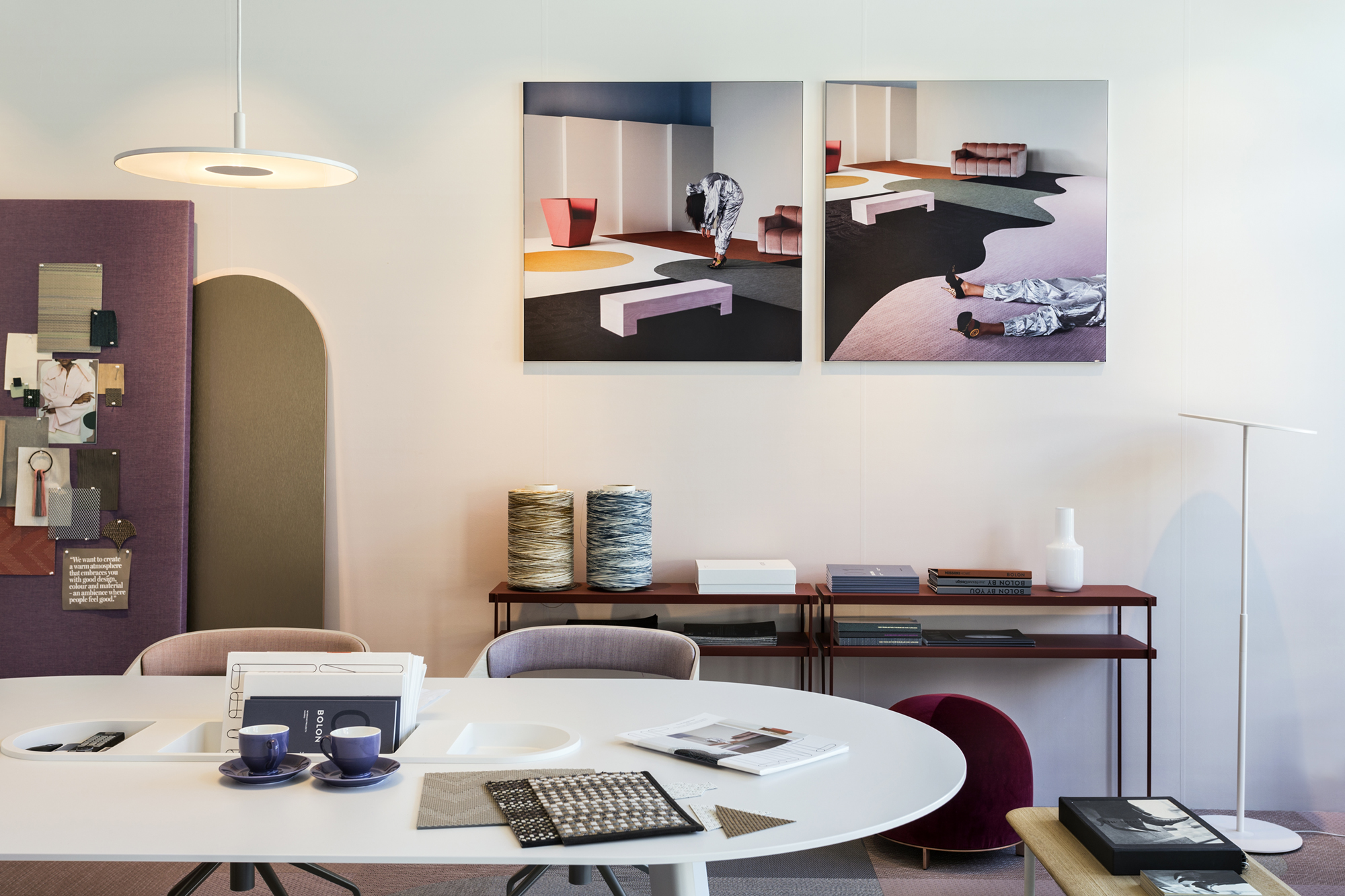 Diversity, flexibility, balance
In dynamic times balance becomes increasingly important. Caring for well-being, peace of spirit and mind are challenges facing architects and HR specialists. How can design help? For example by curbing negative stimuli.
That's why solutions which improve acoustic comfort play a big part in new arrangement in Lipowa. Acoustic panels, partitions and even lighting – it's only a small fraction of BuzziSpace's rich portfolio,  a Belgian company specialising in acoustic design.
Soft Cells panels by Kvadrat are another proposition. They are highly popular among architects, especially those who design minimalistic office spaces. In our Lipowa showroom we also present a selection of sample fabrics by the Danish company.
The acoustic offer is complemented by Framery phone booths. They provide comfortable conditions for a phone call or a video meeting (appreciated also by coworkers who are not distracted by excessive noise).
With well-being in mind, we have prepared greenery together with Florabo company, both in flower pots and on a special wall installation.

Contrasts in harmony
We interpret diversity literally (as a play with forms, colours, textures and fabrics) and also in a less formal way. Each user of a space has different needs, a different definition of comfort. It depends also on the context: one kind of scenography is needed for a multiple people meeting and a different one for individual focused work.
Our passion for harmonious connecting of contrasts can be seen also in furniture selection: furniture using cutting edge technology (e.g. Haworth) has been juxtaposed with several decades old examples of Polish design (e.g. 360 Concept).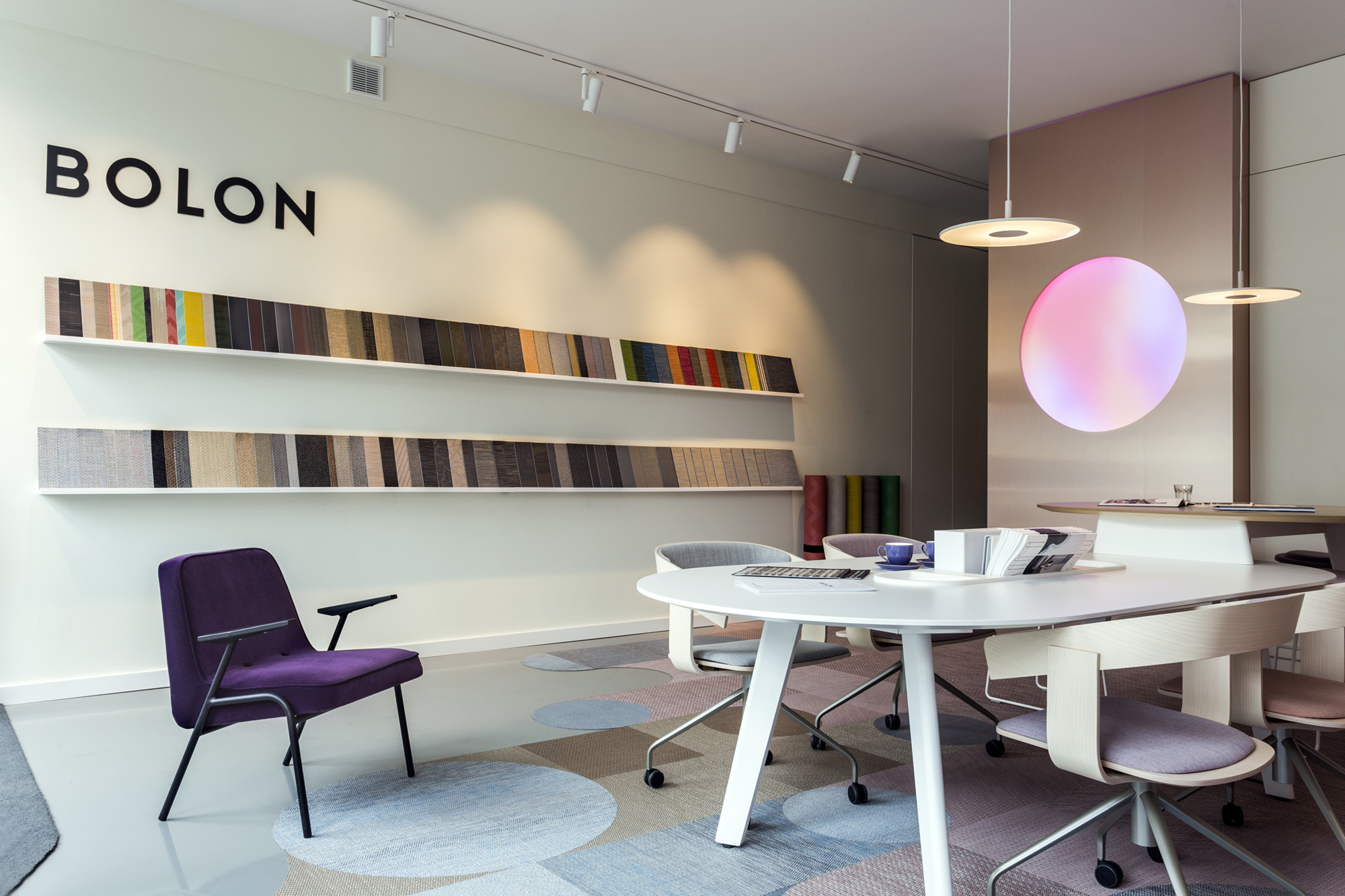 New formats of office spaces 
When we began working on a new arrangement, coronavirus came up only in media. A few weeks later the pandemic turned our lives and environment upside down. Today among predictions for "the office of the future" one is especially ubiquitous. New formats of work mean that there's a need for reformatting of office space. We've grown to like home office – at least to the extent that we don't feel the need to go to the office every day. We will go there mainly to carry out tasks which cannot be completed remotely (e.g. projects requiring a close team cooperation).
That's why lines of desks will become less important, in contrast to zones designed for fostering productivity, creativity and organisation culture. Workshop tables, sofas for less formal meetings, spots for individual work and, last but not least, zones for teleconferences – that's how office landscape will change. It's a vision surprisingly in sync with our new arrangement. Perhaps Jacek Dukaj was right when he said in of his essays that pandemic did not stop the world. On the contrary – it hastened changes which were already underway.
Overhaul finished, come and visit us! We are open Monday til Friday from 9:00 to 17:00. Warsaw, ul. Lipowa 7A (next to SAM).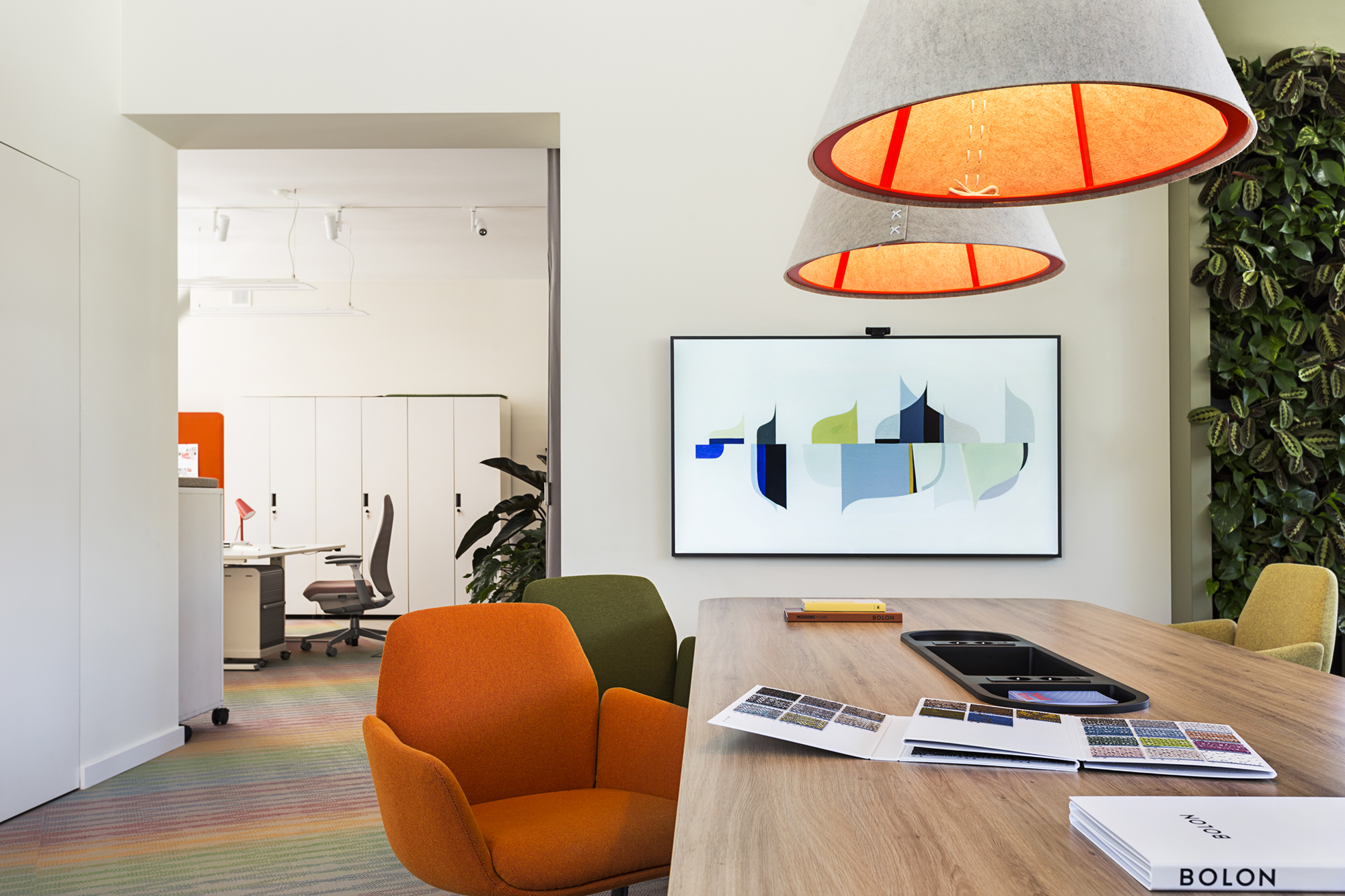 Interior design: Aleksandra Zalska, Aleksandra Matuszyńska, Łukasz Groszewski. Photos of new arrangement: Martyna Rudnicka.